According to a 2018 poll from Gallup, only 34 percent of U.S. workers are engaged. This means only 34 percent of employees are enthusiastic about and committed to their work. So how can managers increase employee engagement?
Consider providing anniversary recognition for employees. When you celebrate work anniversaries, you're able to show your gratitude for the time, efforts, and sacrifices of staff and increase employee morale.
Why celebrating service anniversaries is important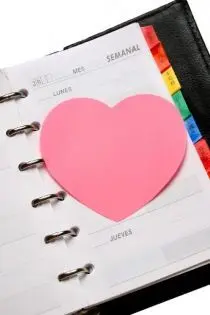 One of the most important events in an employee's career is their first day of work. Every year, employees remember their work anniversary.
Celebrating an employee's work anniversary is a way of telling them they're important. And that the time they give to the company is important.
Work anniversaries should have the excitement of Day One. The goal of celebrating a work anniversary is to tell the employee that the company appreciates them as much today as they did on Day One.
Work anniversaries give employees the chance to reminisce. Anniversaries are times to remember the fun times, share some laughs, and even think about the goals that have been accomplished.
Work anniversaries can help build strong teams. None of us is successful alone. We need the help of others. Work anniversaries can remind us of the people who help us every day.
Work anniversaries remind the company what's important. Smart companies realize that their people and service set them apart. Work anniversaries are all about recognizing people and their contributions.
Work anniversaries remind employees what they love about the company. When done right, anniversaries remind employees that the company cares about them and wants them to succeed.
8 Best ideas and examples for how to celebrate work anniversaries
#1 A monetary bonus
To many employees, a monetary bonus is the best kind of reward.
Just take this study from the American Economic Review. When participants could choose between receiving a cash gift of 7 euros or a bottle of equivalent value for their work, over 80 percent of them chose the cash gift. They then performed 25 percent better than those who didn't receive any gifts.
#2 A raise
A raise is a fantastic way to reward an employee's dedication to the organization. Plus, it also benefits the company as a whole.
A recent study from Harvard University shows that raises can increase productivity. In fact, raising wages by $1 increases productivity by more than $1, giving companies incentive to pay more to their employees.
#3 Paid time off
This study from the National Library of Medicine found that vacation improves employees' mood and sleep quality.
That's why paid time off could be a wonderful gift for someone's work anniversary. It's an opportunity to get rest and enhance health and well-being.
#4 A half-day off
Taking time off helps American employees recuperate from stress and improve their job performance, according to the American Psychological Association. Consider letting an employee have the morning or afternoon off to show your appreciation for their commitment.
#5 Work anniversary gifts
Here are some excellent gifts for service anniversaries:
A potted plant
An art piece
Desk decorations
Flowers
A fruit basket
Chocolate or another dessert item
Gift card
#6 Custom gifts
Want to give something a little less generic and a little more special? Make a custom T-shirt, mug, water bottle, or another item for the employee. Get it monogrammed or include a funny, inside joke on it.
#7 Employee anniversary recognition
Recognition is so important at the workplace. Data from the Society for Human Resource Management shows that 79% of employees feel that recognition encourages them to work harder. Offer formal, public recognition for an employee on their work anniversary. Detail all the reasons you're grateful to have them on the team.
#8 A handwritten card
This study from Deloitte reveals that 85% of professionals want to hear "Thank you" in daily interactions. Sometimes, a simple "Thank you" goes a long way.
A handwritten card could prove you took the time and attention to celebrate the moment. This could make the employee feel valued at the company.
FAQs
How do you celebrate a coworker's work anniversary?
The easiest way to celebrate a coworker's work anniversary is to congratulate them. Even remembering this milestone in their life can show you care about them.
If you want to go a little bigger, consider getting them a simple gift. Or, you could offer to take them out to lunch to celebrate.
How do you congratulate a work anniversary?
Say "Congratulations on your work anniversary!" You could also thank them for their contributions to the company.
How do you celebrate a 10-year business anniversary?
If someone has given 10 years of service to a company, it's clear they've made a significant commitment. That deserves a special kind of celebration. Commemorate an anniversary like this with a raise or a big office party.
Celebrating work anniversaries is a direct path to better employee performance. And it doesn't have to be hard.
Workhuman Conversations makes it easy to turn employee feedback, progress, and performance reviews into formal recognition moments. Just request a demo to try it out for yourself.