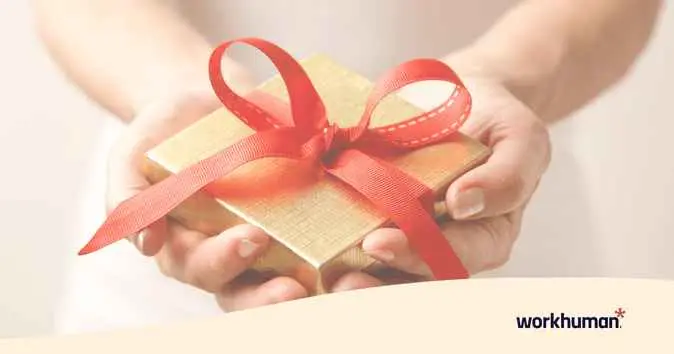 Employees are at the heart of any business, regardless of industry. After all, the hard work and dedication of the employee base are directly linked to a company's financial success.
This is why employee appreciation gifts are extremely important (and not just on Employee Appreciation Day)! It's a way for companies to show that they value their employees, recognize their individual and collective contributions, and care about them as people.
But, employee appreciation gifts can also be tough to choose.
We've got you covered with some of the best ideas that'll show your employees how much you appreciate them.
5 languages of appreciation
Before we dive into the list of gift ideas, one core concept you should take away from this is that not everyone wants to be shown appreciation in the same way.
For example, research has shown that generic gifts or giving employees accolades in front of a large group of people can actually bring about negative responses from employees.
But, when done right, employee appreciation can have positive effects by increasing employee engagement and reducing employee turnover.
To know the right way to give appreciation, you need to know an employee's appreciation language. According to Gary Chapman and Paul White, there are five languages of appreciation:
Words of affirmation: Praise can be communicated orally or in writing. Common examples include a word of thanks from a peer or an email with a compliment from one's supervisor.
Quality time: Some people feel valued when others spend time with them. This can be shown either through individual time with their supervisor or hanging out with their co-workers.
Acts of service: For some, appreciation is best shown through action. Two common examples are helping a colleague when they are behind on a time-sensitive project or just working together to complete a task.
Tangible gifts: In the context of workplace appreciation, gifts are not related to compensation (raises, bonuses), but are small items that acknowledge one's teammates – their favorite cup of coffee, a magazine about one of their hobbies, or a special snack they would enjoy.
Physical touch: Appropriate physical touch in the workplace is a sensitive issue, but the focus is on ways people use touch in spontaneous celebration – a high five, a fist bump, or a congratulatory handshake.
Employee appreciation gift ideas
1. Create an employee recognition program
It may not sound very "gifty," but a great way to show appreciation is to adopt a company-wide program specifically designed to show appreciation. And we're not just talking platitudes, though those have their place (like in the next bullet.) A recognition program requires company investment for micro-bonuses to accompany the displays of appreciation.
With an employee recognition program, you make it easy for managers, peers, and leaders to highlight the work and effort of employees all year. You also make it easy for people around the company to see that message and join in on the recognition.
Visually, these moments of recognition resemble a web. Employees across levels and departments appreciating the work and lives of others. This web is a symbol of a recognition culture.
2. Thank you notes
While a thank you note is not the sole component of a recognition program, it's an important one. Putting your appreciation into words can be difficult, but it can mean the world to an employee to feel seen and valued.
Thanks to Dr. Emiliana Simon-Thomas of the Greater Good Science Center and Dr. Meisha-Ann Martin, Sr. Director of People Analytics and Research at Workhuman, we have a formula for how to write the ideal thank you note.
First, acknowledge the what. What are you recognizing this person for? And be specific. The delight is in the details. Second, acknowledge the effort. This is how people feel appreciated for their work. Third, acknowledge the impact on the team, the company, and even you. Let them know how they are making a difference.
Lastly, try to write the note as close to in the moment as possible. Don't let months go by. One because our memories get hazier so you're more likely to forget the details you should be including in the note. And it might be literally too little too late. If employees don't feel valued, they often don't feel compelled to stick around.
3. Training and development opportunities
According to the December Human Workplace Index, atop employee resolutions for 2023 were to get promoted or get a raise. Employees want to grow. They want better opportunities. The organization, for its own sake, should want the same thing. More skilled and more knowledgeable employees move the company forward.
Offering skill-based training, stipends for education, and paths for growth within the organization proves to employees that you're invested in their development.
4. Extra vacation days
On top of company-paid time off (PTO) a great gift of appreciation is even more time off. It significantly lowers stress and burnout, it improves morale and allows employees to spend time with their lives outside of work.
One aspect to keep in mind about this gift (and, in part, the next one too) is the stress that can come with it. Employees feel judged for taking it. Perceived or not, this is something leadership should be proactive about. Not just the extra days off, but all of them.
Employees at organizations that advocate for taking time off are more likely to take it and less likely to feel judged for it. They're also less stressed, more focused, and happier at their company.
5. Early releases
The short answer, see above. PTO of any kind is a gift to employees and employers. Early releases before holiday weekends or on random Fridays boost morale and lower stress.
Paid time off of any kind, like recognition, should come with a message of appreciation too. Shout out the efforts and accomplishments of the team so that feeling reverberates.
6. Choice of gift
When we talk about an actual gift we are not about a mug or a t-shirt with the company logo on it. That's nice, but what's even better is letting the employee pick what they want. They might be all mugged out.
Online gift card
A choice of gift cards so that employees can choose what they want from specific brands is choice galore. A wide range of shopping categories increases the odds that everyone has a chance of finding something they want.
Rewards store
You could also opt for a selection of coveted gifts. In our own rewards store, electronic, kitchen, and outdoor items are the most popular. Consider polling employees about what kinds of gifts in a given price range they'd like.
Some gifts available include:
Headphones
Bluetooth speakers
Tumblers and glassware
Small kitchen appliances
Fitness equipment
Camping gear
Patio fire pits
Smart watches
Tablets and e-readers
Home office supplies
Here are more creative employee appreciation ideas for your March 3rd celebration!
Gifts to celebrate Employee Appreciation Day
On top of personal moments of recognition throughout the year, celebrate Employee Appreciation Day. This is a chance to highlight teams and perhaps even the company. While we typically suggest making your message of recognition custom to a person, this is the only exception.
Though these messages have a broader audience, the principles of a good appreciation message remain the same. Acknowledge what you appreciate, be specific about why, describe the impact, and deliver the message on the day. An Employee Appreciation Day message a week late defeats the purpose.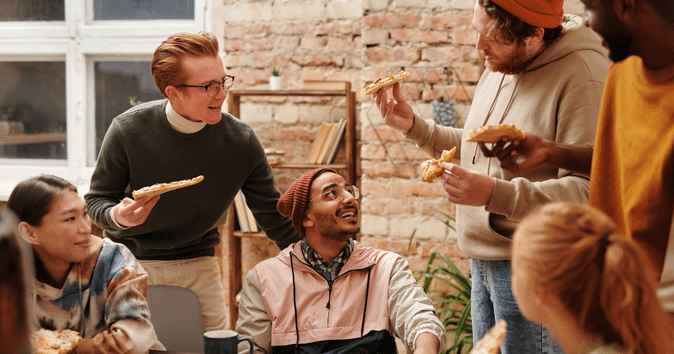 Consider the option from our list above if you want to include a thank you gift with your appreciation message. We also have a few other suggestions for bulk employee appreciation gift ideas to give everyone in your organization a little something extra.
1. Ceramic mugs
Coffee mugs are tried-and-tested employee appreciation gifts that have made countless people happy over the years. You can choose a custom message to honor the occasion or a company slogan or logo.
2. Insulated water bottle
Whether you have a water-drinking wellness challenge or not, your employees will love a new water bottle. Similar to the mugs, you can add a little extra detail, like a light-hearted phrase or message reflecting company values.
3. Snack packs
Snack boxes are a great option for hybrid offices, especially if you pair them with team bonding. Break up the work day with a meeting where in-office and remote employees can share a couple of snacks and get to know one another better or where teams can celebrate their successes.
4. Team t-shirts or totes
Great way to keep your team connected and get your company name out there. Just make sure they'll be able to get some good use out of these personalized gifts. Consider creating a company-wide event around employee appreciation day where employees can opt into events and wear their swag with pride. You can even get each employee's name printed on their t-shirt and host games to get the competition and team spirit going.
Make this moment matter! Learn how to encourage employees to thank, recognize, and congratulate each other.
Make employee appreciation part of your company culture
Don't wait for Employee Appreciation Day to let your employee know they're appreciated. The best way to show appreciation to your employees is to not have it be a one-off instance of the calendar reminding you to. Adopting an employee recognition program, being authentic in your messages of appreciation, and giving employees something they want as a reward for their efforts all combine to make employee appreciation part of your company culture.
Stress won't dissipate because employees got a Bluetooth speaker. But if frequent recognition, meaningful notes of appreciation, and legitimate paths for development accompany that Bluetooth speaker, we like your odds of improving your workplace a lot better. It's only when this appreciation becomes a habit do you and your employees begin to see the benefits.
FAQs
Now that you have an idea about the best options, you can check out some of the most common questions regarding employee appreciation gifts.
Do employee appreciation gifts boost morale?
Yes! Employees view these gifts as more than the material value they hold.
Instead, they perceive them as validation and a sign that they're important members of the organization as a whole.
This is especially true when the items are given without occasion. Doing so amplifies the positive effect that gifts have on productivity and workplace culture.
How do you reward employees without money?
Raises or bonuses are great rewards, but these aren't the only options.You can opt for non-monetary measures like recognition for a job well done or expanded responsibility to diversify their skills.On the other hand, tools like Workhuman's Social Recognition® solution allow your employees to express their appreciation and nominate each other for awards with only a few clicks.
What is a reasonable gift card amount?
The amount you should spend on employee gift cards depends on your budget. However, as a rule of thumb, the value should typically be no less than $20.
Going below this minimum may make your employees feel disrespected, while going over it may make them uncomfortable.
The takeaway
If you're wondering how you can express to your hardworking team members the way you feel about them, there's no shortage of employee appreciation gifts to choose from.
You can pick bulk gifts, go for something personalized, or customize the ideas for special occasions.
Don't forget that there are plenty of inexpensive gifts to consider, from coasters to USB thumb drives. So, being on a budget isn't an excuse!
There are many ways to show appreciation, and sentimentality is the most effective when it's sincere. So, start gathering feedback to put some thought into the gifts!