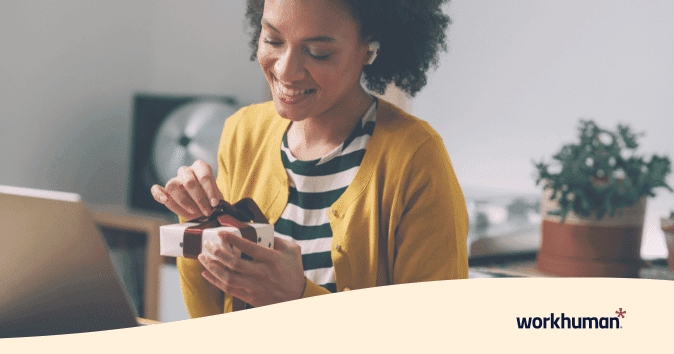 According to statistics, about 26% of employees in the US are working remotely. And, as the numbers keep increasing, managers need to come up with employee appreciation tools and gifts for remote employees to keep them engaged.
Remote work offers several benefits to workers and managers, including better work-life balance, higher productivity, and a healthier lifestyle. Yet, the lack of face-to-face interaction is something that can prove challenging for overall engagement levels.
So, how can you build engagement, trust, and rapport with remote employees? How do you recognize their work and their contributions to the team? How do you express your gratitude?
Let's explore these questions on how to engage remote employees in our article. Sometimes the best way to show you see and value employees is with a gift as a small token of your appreciation. Read on for more information about employee appreciation gifts for remote employees!
Why are remote employee appreciation gifts important?
In addition to recognition and praise, tangible gifts can go a long way. As a manager, you can use them to make employees know they're a valuable part of the company, even if they don't come to the office daily.
People appreciate having a tangible object that reminds them of what they make all the effort for. As a manager, you should ensure that remote gifts for employees are personalized, meaningful, and suitable for each individual employee.
You should consider virtual gifts for remote workers that uplift the mood and increase engagement. Happy and appreciated employees will show higher productivity, become cooperative team players, and contribute more to the company's success.
Best gift ideas for remote employees in 2023
Gifts for remote employees can be subcategorized into different categories. We'll list the best gift ideas for remote employees in each one.
Schedule a demo today to see how we can help you improve your company's employee experience.
Welcome gift ideas for remote employees
Tangible work gifts show your employees how much you care about them. But if you didn't have a chance to get to know them well or don't want to offer something too personal, you can consider virtual gifts instead.
Virtual gifts are incredible thank-you gifts for remote employees you don't see often. They're different from bonuses, rewards, and other employee recognition tools you should use in your company. Here's a list of some of the best virtual employee gifts you can offer.
1. Entertainment service subscriptions
Think of the happiness your remote team will feel when you show them that you want them to have fun in their personal time. After a long day working for the company, an entertainment subscription is an excellent way for them to enjoy quality time with their families.
2. Buy a wellness membership
If you feel that your employees are burned out, buying them a wellness membership can lift their spirits. It's also one of the best holiday employee gifts, as they can relax and unwind during their time off.
3. Pay for classes
Getting to know your remote employees as people, not just as employees, shows them how much you appreciate them. By engaging in meaningful conversations with your remote team, you can find the perfect class they can join to pursue a hobby or learn a skill they've been curious about.
Classes could also be related to their specific role within the company and help them foster their professional development. Your remote employees will love feeling that you care about their future success, and they will feel that the company appreciates them.
4. Buy them video games
The power of conversations and bonding with your team will be helpful when you're thinking about this present.
Of course, you might need help from an avid gamer, so you can either try to buy a specific gift or offer game currency. It's actually a thoughtful gift if your staff enjoys gaming.
5. Offer a travel voucher
With this gift, you can show appreciation for a long year of hard work by offering employees a hotel or travel discount that they can enjoy with their loved ones.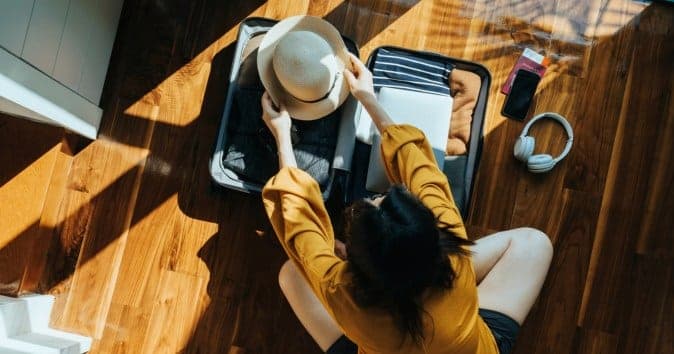 Employees who enjoy travel will be more energized to resume work after a vacation. It's a perfect gift for someone who has hit a special milestone, is a top performer, or secured a successful deal with a client.
6. Pay for digital tickets to concerts
Even though it's virtual, this is a great gift in real life. You can buy online tickets to a concert or any special event you think your remote team will enjoy.
There are several types of concerts that you can buy tickets to, so you might want to ask your team about their favorite kind of music while they work. If you want to go the extra mile, you can offer a VIP ticket to make your remote employees feel special.
7. Offer fitness membership
Buying a fitness membership is an excellent way to promote wellness and health.
You can also use this gift to foster camaraderie, even if your team works remotely. By engaging in a group class, employees will bond with one another and start personal relationships away from work. Offer this group gift in a Zoom Meeting, and it will be one of the best remote team building activities.
8. Donate to a charity
Donating to your workers' favorite charity will make employees feel better about their work. You can ask them about where and how they'd like to donate money and make the donation on their behalf.
This is a gift that spreads positivity throughout the organization. Giving back to the community can be connected to your company values and culture.
9. Send a gift voucher
Give your employees the power of choice, so you don't have to choose their gifts.
Buy an Amazon gift card, for example, and your employees will be able to choose the gift they want. Another idea is to ask every employee to send you their wish list to pick an item within a limited budget.
This will be an excellent way to motivate your remote workforce, as the employees will have more control over the gifts they receive. If you don't have time to find the best gifts, this option will work for you.
Welcome gift ideas for remote employees
As you welcome new employees to your remote team, you want to make them feel like they're part of the family. A thoughtful welcome gift can send this subtle message and excite your employees about joining a positive remote work environment.
Here's a list of gift ideas you can consider for new workers:
10. Send a welcome note
Don't underestimate the power of words of encouragement. Telling your employees that you appreciate having them on the team will make them excited to start working as they take their first steps with the company.
A handwritten note is more personal and can positively impact a new team member. You can also send a group picture of the other staff members, saying welcome to their new teammate.
11. Provide them with some of the company's branded items
If you want to make your new remote employees feel at home, send them some branded gifts carrying the company's logo. These will immediately boost the sense of belonging. They help new employees fit in with the rest of the team.
According to your budget, you can send one gift or several. You can choose an inexpensive option like a pen, mousepad, or coffee mug. You can also spend more to buy your employees a desk fan or lamp.
12. Buy noise-canceling headphones
Noise-canceling headphones will allow your employees to focus on their work if they're not used to working from home.
The best thing about noise-canceling headphones is that your remote staff can use them away from their work setting. They'll be fantastic to use all day long and will always remind them that they're part of an encouraging team.
13. Send office supplies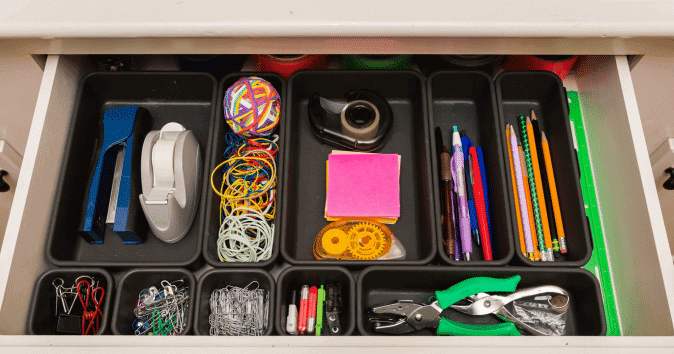 For someone who is working for the first time from home, sending office supplies is a great way to encourage them to start their new home office. It's an inexpensive yet highly practical gift idea for remote employees.
Prepare a box of post-it notes, a notebook, markers, envelopes, and an office organization box. Your remote staff will appreciate using all these supplies, and they'll have everything they need (that they'd normally find in the office) for the workday at the ready.
14. Buy a charging block
Many remote employees choose to work away from home, like a coffee shop, bookstore, or shared working space. In this case, a charging block will keep their phone or laptop charged and them stay connected. It's also a practical gift employees can use outside of working hours.
Inexpensive gifts for remote workers
With bigger teams, budget constraints can affect offering gifts. You want to offer a gift that brings surprise and delight, but you might be unable to pay for a more expensive gift.
Luckily, several inexpensive yet meaningful gifts can bring joy to remote workers. Here's a list of some budget-friendly gift ideas for your staff.
15. Buy a desk picture frame
Picture frames come in several shapes and sizes, and there are too many options to pick from if you're looking for affordable gifts. This is a good gift for all employees, so they can decorate their home workspace to make it more personal and comfortable.
16. Send a padded mousepad
If your team uses the computer for long periods, offering them a padded mousepad is an excellent and practical gift. It will help them do their work without suffering from wrist pain, and they'll also know that the company cares about their wellbeing.
17. Provide them with a printed coffee mug
This is a classic and inexpensive gift idea for larger teams. You can print a group photo of your team or make the gift more personalized by printing individual photos of team members. If you have some avid sports fans, you can also send them mugs with their favorite sports teams' logos.
18. Get a coffee mug warmer
A coffee mug warmer allows remote employees to enjoy their favorite beverage for extended periods, so they don't have to leave their desk to warm their coffee.
Although it's a practical gift, many remote employees wouldn't think about buying it for themselves.
Fitness gifts for remote workers
An improvement in physical health can significantly impact your employees' mood and productivity. So, if you want to tell your remote staff that you value their wellbeing, there are several terrific ideas.
The best thing about these gifts is that your remote employees will associate the company with something positive. They know that their wellbeing matters to the company, and they'll remember they're part of a big family every time they work out or head to the gym.
19. Curate a fitness gift box
Help your employees maintain a healthy lifestyle by offering a fitness gift set that includes everything they need. You can pick several health-related items like a shaker, protein powder, a cookbook for healthy recipes, gym socks, or a water bottle.
You can also offer all these items in a gym bag, or if you go for smaller items, put them in a snack box that they can later use for healthy snacks. If you want to add something fancy, you can buy earbuds or headphones, so employees can work out while listening to their favorite music.
20. Buy yoga mats
Yoga and meditation are helpful stress relievers, so when you send this gift to your remote workers, you show that you care about their mental and emotional wellbeing. A well-made, high-quality yoga mat will last a long time, and this unique gift will always remind your team that you care.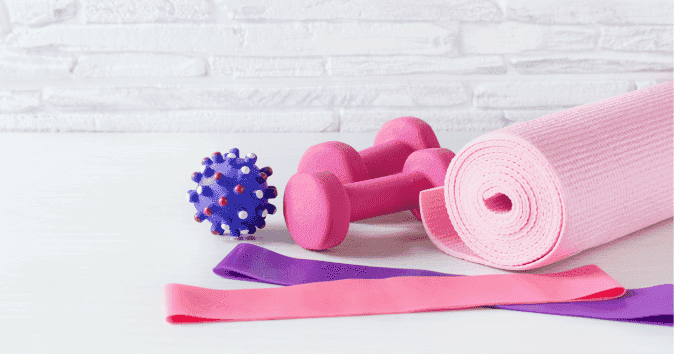 21. Send a fitness tracker
Your remote workers might need some motivation to get going, and you can ensure they achieve their fitness goals by offering a fitness tracker. The fitness tracker can be linked to several phone apps to help people with their individual fitness goals.
Moreover, it will help them detect if there's something wrong with their athletic performance or heartbeats to seek professional help.
22. Buy exercise balls for the whole team
Exercise balls can be the perfect team gift for employees working from home. They strengthen the core and help improve muscle tone.
This ball is an excellent choice for someone who doesn't have time to hit the gym. If you want to make your gift more personalized, don't forget to add each team member's name.
23. Send your employees a foam roller
Unfortunately, many work-from-home employees suffer from back pain because of sitting at their desks for long periods. Studies show that two-thirds of young people in Britain below the age of 29 started feeling back pain as they switched to remote working or studying lifestyles.
Luckily, a foam roller can make a big difference as it helps improve blood flow to boost muscle functions. It also releases muscle tension and alleviates inflammation.
Thank you gifts for remote employees
When employees are working remotely, they appreciate a manager or company that shows them they're part of the family. So, you can use these thank-you gifts to show appreciation and gratitude to your virtual team.
24. Give each team member a plant
After a successful deal or milestone, you can send each employee an office plant. It will enhance the mood in their home working space, and they will always associate their work with something positive and uplifting.
A succulent is always an excellent choice because it doesn't require much care.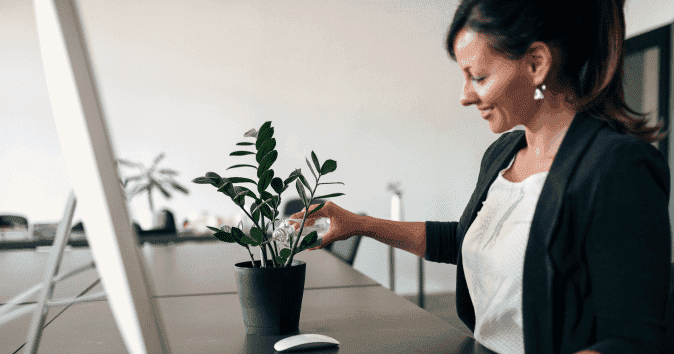 25. Buy an Airbnb gift card
Most companies offer paid vacations when an employee has spent a specific amount working for the company. You can also make this gift more special with an Airbnb gift card that employees can use to upgrade their accommodation wherever they go.
This is a cool gift for someone who is celebrating a special occasion in their life, like a wedding, milestone birthday, or anniversary, and it can be a thoughtful retirement gift.
26. Consider tech gadgets
Since gadgets are generally more expensive, they would make fantastic gifts for special occasions. So, if you want to tell someone thank you, you can buy them an iPad or smartphone, and they will definitely appreciate the gesture. A Kindle is also an excellent choice because employees can use it online and offline to read their favorite books.
Travel gifts for your remote employees
When remote workers finally take a well-earned vacation, you can send some amazing gifts to show appreciation and gratitude for all the work they have done.
27. Offer an airline upgrade
If one of your members is taking a vacation after a particularly busy period, it would be a nice gesture to upgrade their plane ticket to first class, as this is often something that employees wouldn't do for themselves.
Your employees will return to work feeling refreshed after a luxurious travel experience that you offered to show your appreciation for their hard work.
28. Buy a transportation gift card
Give your remote employees an Uber or Lyft gift card that they can use while traveling. You'll help your remote employees explore their travel destination, and they won't worry about spending the extra cash. This can also be a great gift for someone who is traveling with their family.
29. Send them an AirTag
People can always activate an app to find their phone, but lost luggage will suck the fun out of any travel experience. By sending someone a gift AirTag they can always keep an eye on their luggage and relax into their vacation, worry-free.
This is also the perfect gift for employees who travel a lot for work purposes and to meet with clients.
30. Buy a travel organizer
Help employees pack and unpack with this affordable gift. A luggage organizer is a great gift for a frequent traveler, as it helps keep everything in order. Moreover, your employees will appreciate that they can travel with a well-organized bag they can easily access.
31. Send a travel first aid kit and toiletry bag
Show how you appreciate employees for their hard work and send them a travel first aid kit and a toiletry bag before their trip. These two gift sets include many essential items that everyone will find useful while away from home.
This can be a fun gift if employees travel to spend the holidays with their families. With reusable containers and bottles in the toiletry bag, you'll also have one of the best eco-friendly gifts.
Send this guide out to managers the week of Employee Appreciation Day to help them celebrate their team!
Tips for appreciation and recognition
Appreciation and recognition at work can significantly impact the success of your remote and in-house teams. Here are some tips you can use with gifts to make your employees know they're recognized and appreciated at work.
Make a habit of showing appreciation to in-house and remote workers through remote collaboration tools.
Prioritize work-life balance.
Offer constructive feedback.
Stay connected to employees, including remote employees, by engaging in meaningful personal and professional conversations.
Encourage peer-to-peer recognition.
Offer wellness programs that allow workers to feel better about themselves and the company.
Boost performance by offering developmental programs, including classes and courses.
Celebrate work-related anniversaries and milestones.
FAQs
What are good employee appreciation gifts?
As a manager, you have several tangible and virtual corporate gifts to offer employees. These gifts can be sent as a way to celebrate a personal or professional milestone, or you can send them for holidays. Welcome gifts will also leave a good impression on new employees.
How do you appreciate remote employees?
You should ensure remote employees are engaged and connected to the company. So, sending gifts that show they're part of the team will help them bond with other workers.
Conclusion
Remote employee appreciation gifts play a crucial role in maintaining employee morale, engagement, and productivity.
As a manager, it's important to consider personalized, meaningful, and suitable gifts for each individual employee to help them feel valued and appreciated.
Virtual gifts, welcome gifts, and even budget-friendly options can significantly uplift the spirits of remote workers, promoting a positive and cooperative work environment.
By investing time and effort in understanding and acknowledging the preferences and interests of remote employees, managers can foster a strong sense of belonging and commitment to the company's success, ultimately benefiting both the employees and the organization as a whole.