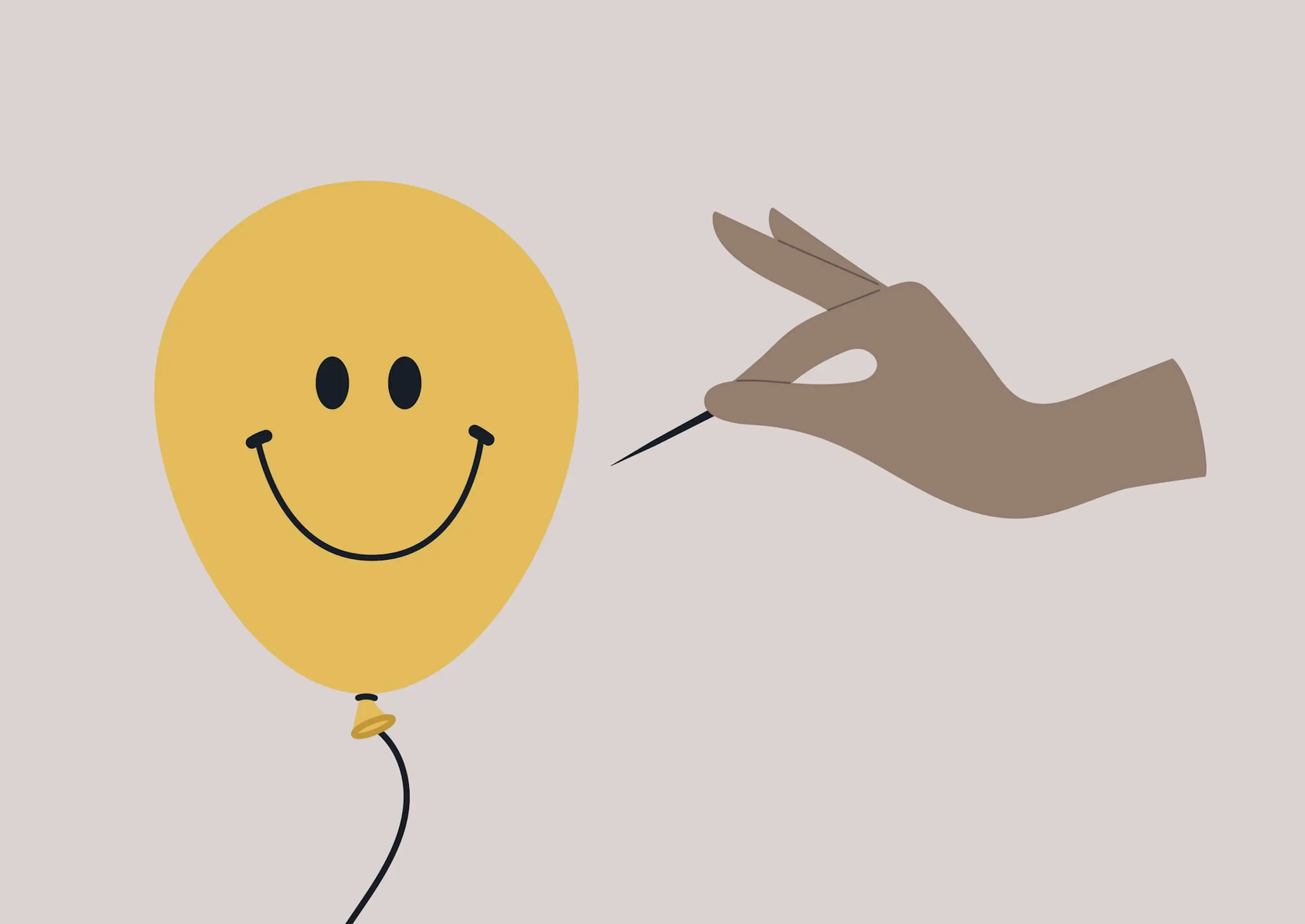 "You're lucky you have a job."
"It could be much worse!"
"This should be easy for you."
It's likely you've heard one of these phrases in the workplace or said a variation of one to yourself while struggling with a difficult situation. These phrases diminish negative emotions and answer the question, "What is toxic positivity?"
Toxic positivity negatively affects workers and workplace culture by increasing shame, reducing well-being, and decreasing empathy for one another.
In this article, we'll learn how to spot toxic positivity in the workplace and uncover ways leaders and employees can combat it.
Let's get started.
What is toxic positivity?
Toxic positivity occurs when a statement is meant to eliminate negative feelings, such as fear, sadness, or anxiety. This statement can come from another person or occur internally through self-talk.
The diminishing toxic statement puts unnecessary pressure on the individual to be optimistic and not consider the reality of their situation and their real feelings. In other words, toxic positivity promotes the denial and suppression of negative emotions.
In the context of the workplace, toxic positivity presents itself when someone minimizes a worker's negative feelings or experiences or when a worker suppresses their own negative thoughts or feelings.
It's important to understand that there's a difference between toxic positivity and optimism. Toxic positivity dismisses and invalidates genuine human emotions, while optimism allows for acknowledging and processing difficult experiences.
Now let's learn about how toxic positivity can leave a person feeling worse off and diminish trust, belonging, and wellbeing. 
How toxic positivity impacts mental health and workplace culture
Toxic positivity at work can impact an employee's mental health and the overall company culture. And if toxic positivity spirals out of control, it can turn into gaslighting and even abuse.
Let's take a closer look at some of the negative effects.
Triggers shame
Toxic positivity can trigger the feeling that your behavior or reactions are wrong. If someone diminishes your emotions, it's likely you would question and doubt them yourself. This would lead to feeling ashamed about having negative emotions in the first place. 
Repeatedly feeling shame can cause someone to suppress their thoughts. This isn't healthy for any individual. To feel better, you have to live through your full range of emotions, even when they are negative.
Impacts connection
Imagine you are struggling with stress and anxiety over competing work and personal issues. In a moment of vulnerability, you open up to your colleague about your situation only for them to reply, "There are people in worse situations."
You'd likely feel hesitant to open up to that colleague again. Toxic positivity impacts connection in the workplace by hindering open and honest communication. This prevents authentic emotional expression and stifles genuine connections among team members.
Lowers self-efficacy
Individuals who are affected by toxic positivity will experience lower self-efficacy. This happens because the unwelcome toxic statements discourage individuals from acknowledging and addressing their challenges and limitations.
It leads to suppressed emotions that, in turn, lower a worker's desire to take accountability for their work, go after their career goals, and remain productive.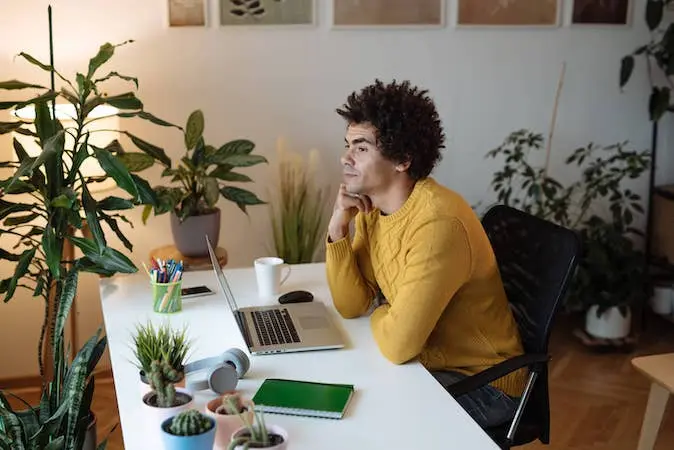 Increases stress
Unhelpful platitudes promote a positive outlook that denies and invalidates negative emotions. Suppressing negative emotions is unhelpful. Again, it is part of the human experience to feel uncomfortable and negative thoughts from time to time.
Denying and dismissing these thoughts leads to increased anxiety and overwhelm.
Lack of empathy and support
Although it might not be the person's intention, hearing a statement that does not acknowledge your negative emotions can lead to an overall decrease in empathy.

When you express empathy, you are reinforcing a personal interest in your colleagues and providing reassurance and acceptance. 
Because toxic positivity dismisses difficult emotions and fails to hold space for others, it makes the person who is suffering feel unsupported and unheard. When a lack of empathy and support is continuous in your culture, it will lead to a desensitization of negative emotions and empathy. 
Impact on team dynamics
Toxic, unwelcome positivity and invalidating statements can negatively impact team dynamics. When employees don't feel heard or appreciated for their efforts, it can lead to a lack of trust, diminished creativity, and decreased productivity.

On the flip side, employees who have been thanked for their work in the past 30 days have less stress and are 2 times as likely to trust their company's leadership team.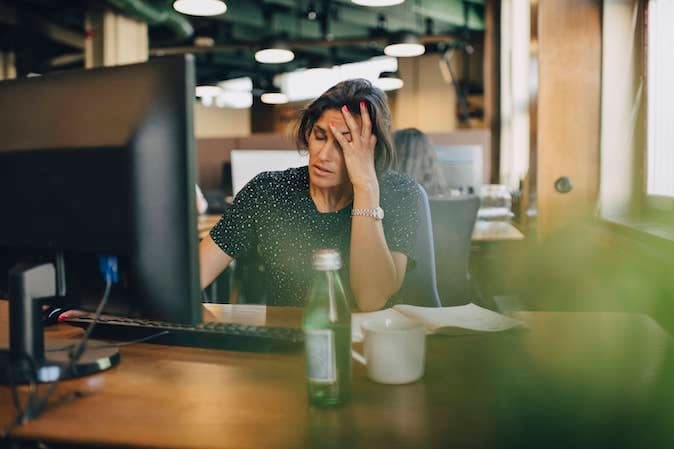 Pressure to maintain a positive image
When there is pressure to always maintain a positive image, you are continuously suppressing your negative feelings. This pressure to live up to societal expectations is not healthy for any worker.
It's important to acknowledge your negative emotions, even if they do not contribute to creating a positive culture. 
Although individual workers can do their best to create a happy, safe, and positive culture, the pressure should never fall on just one worker. 
Invalidation of genuine concerns
When a worker is struggling with a genuine concern, such as unreasonable deadlines, and their manager responds with "This should be easy for you," the manager has invalidated their employee's concern with just a few words.
It's likely that the worker will suppress their challenges and doubt their own experience. This will damage the employee's relationship with their manager, team, and their organization. 
When toxic positivity dismisses genuine concerns, it's likely that there will be increased turnover. 
Reduces well-being
It's clear that experiencing toxic positivity reduces well-being. A combination of increased shame and stress, along with a lack of empathy, support, and connection, can damage one's mental health and emotional state over time. 
And if toxic statements are rampant throughout your organization, your culture will suffer. According to the MIT Sloan Management Review, toxic culture is a primary reason that people quit their jobs.
To prevent turnover rates from dropping, your company needs to learn how to improve company culture and combat toxic positivity.
You might also like: How to measure company culture
How to spot toxic positivity at work
Now that we're aware of the negative effects of toxic positivity at work, let's learn how to spot the signs and behaviors of toxic positivity in your culture. 
Toxic positivity typically manifests through phrases like "just be positive" or "look on the bright side."

If it's common to dismiss or downplay difficult emotions, ignore the challenges employees are facing, or respond to employee's concerns with overly positive responses, then toxic positivity is a part of your culture. 
Managers can spot toxic positivity among their employees by truly listening to their concerns. A worker who is struggling with toxic positivity internally will downplay their struggles.
During check-ins with your team, keep an eye out for any minimizing language. This might be a clue that an employee is hiding feelings.
There are many scenarios where employees may express negative feelings that are then brushed off with toxic positivity:
Unsustainable workload
Unfair or unbalanced team dynamics
Unreasonable deadlines, goals, or demands
Lack of diversity or DEI initiatives 
Minimal flexibility in where and when work is done
Being an employee and a caregiver
Balancing work and personal challenges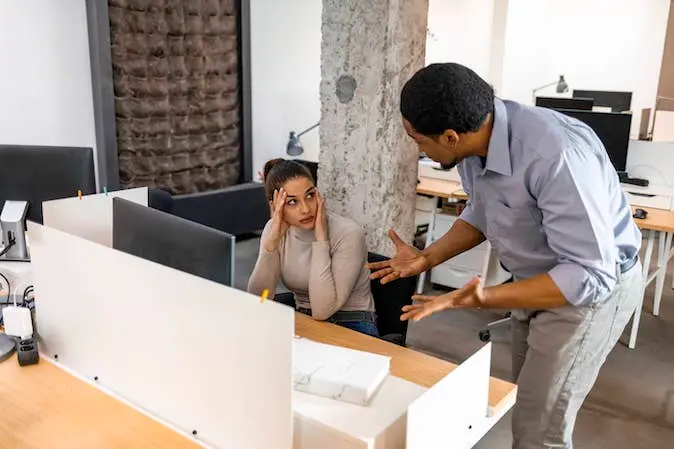 Examples of toxic statements
No matter the issue – whether it's project-based or related to a personal situation – an easy way to support anyone in a non-toxic way is to validate their emotions. Below are examples of toxic statements and a range of supportive statements that you can say instead. 
Toxic statement: Stay positive!
Supportive statement: What you're going through is really hard.
Toxic statement: You could have it much worse.
Supportive statement: Your feelings are valid.
Toxic statement: Just be happy.
Supportive statement: I'm always here to listen if you want to talk.
Toxic statement: Be thankful you have a job.
Supportive statement: I'm sorry you're going through that.
Toxic statement: It can't be that bad.
Supportive statement: I can see that you're stressed.
Toxic statement: Everything happens for a reason. 
Supportive statement: Be kind to yourself.
Toxic statement: It's better here than at another company.
Supportive statement: How can I help?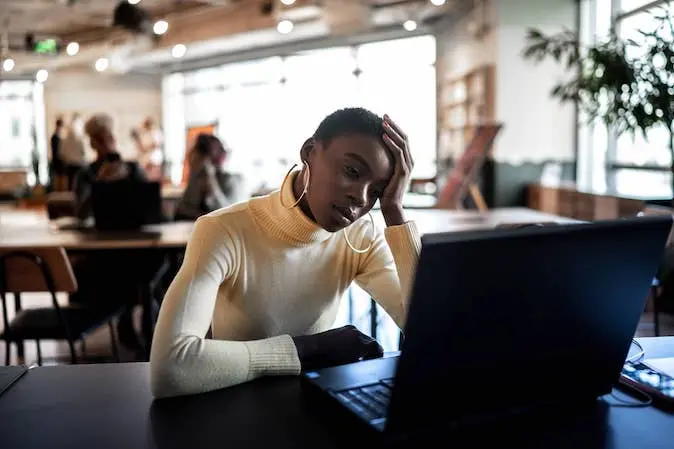 How to deal with toxic positivity at work
Now that we're familiar with the language that validates people's emotions, let's uncover ways that employers and employees can combat toxic positivity.
What employers can do
Make it clear to your employees that wellness is a priority. Give them the tools, time, and validation they need to take care of themselves. This might look like providing access to mental health resources, providing flexibility around working hours so employees can take care of themselves, and encouraging managers to regularly communicate these messages.
Foster a culture of authenticity and emotional safety. To do this, promote open communication – and start from the top down. Ensure that leaders acknowledge when employees are going through challenging times and encourage them to be upfront with their teams about their own negative emotions.This will help boost psychological safety and create a good company culture. 
Encourage managers to see the person beyond the job that they do. Recognize employees for their achievements outside of the office and support them when they are going through a difficult time. Consider using tools like Workhuman®'s Life Events® and Community Celebrations® to fully recognize an employee's personal milestones. Data shows that employees who work at an organization that celebrates life events are more likely to be highly engaged (43% vs. 28%).
Create safe spaces such as employee resource groups. ERGs can help build a feeling of community and a sense of belonging. In addition to higher psychological safety, recent Workhuman research found that those who participate in ERGs are more engaged in the organization's culture.
What employees can do?
Gently intervene when you hear a toxic phrase at work. Let the person who was affected know that you hear them and are there for them. You could say something like, "I heard what X said. What you're going through isn't easy. If you want to talk, I'm here." By doing this, you'll be building psychological safety with your colleagues and giving them the freedom to be open about their feelings. Research shows that a psychologically safe environment can increase productivity by 12% and reduce turnover by 27%.
Practice acceptance when it comes to your own uncomfortable emotions so that you can accept others. In other words, treat others how you would like to be treated. Be open with your colleagues about how you're feeling. This will help create a safe culture and foster a sense of belonging.
Finally, remember that it's okay to not be okay. A healthy human experiences a full range of emotions.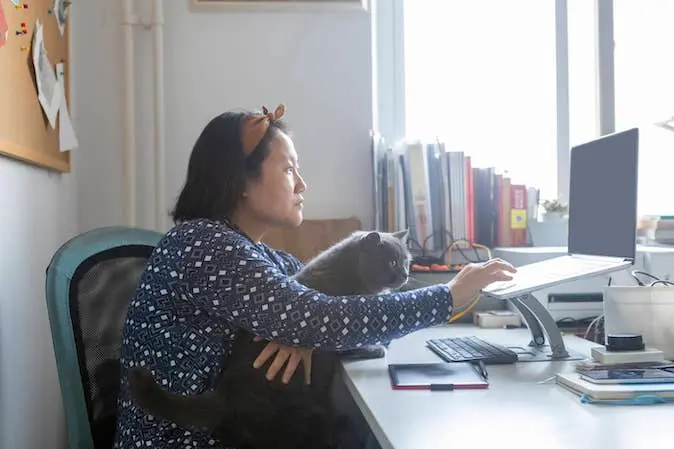 FAQs
What is an example of toxic positivity?
In response to someone being vulnerable about a difficult situation they are going through, a toxic response would diminish their genuine human emotions ("it could be much worse" or "be positive").

If you're denying your own difficult emotions, you might experience negative self-talk ("just get over it").
Why is toxic positivity harmful?
Toxic positivity is harmful because it invalidates a person's feelings and puts unnecessary pressure on them to deny and suppress their emotions. This can negatively impact connection and trust, trigger shame, increase stress, and lower a person's well-being.
Conclusion
It's clear that responding to negative workplace emotions and concerns with dismissive or invalidating statements can lead to a decrease in happiness, productivity, and engagement in your company culture. 
Instead of responding with unhelpful statements, ensure that your leaders know what is toxic positivity vs. genuine optimism, how to respond to negative emotions in a healthy way, and how to provide your employees with the tools and time to make wellness a priority. Employees can take responsibility by accepting their own difficult emotions and treating others how they would like to be treated. 
When workers and leaders acknowledge negative feelings and concerns with empathy and support, your company culture will be stronger and more psychologically sound because of it.