From commission-based pay to non-monetary benefits, finding the compensation plan that best works for your business involves assessing its strengths and weaknesses and your long-term goals.
According to reports, nearly 70% of employees look at a company's compensation package when deciding whether to stay, join, or leave a job. As such, companies often use bonus-based compensation plans to motivate and retain employees.  
In this article, we discuss everything you need to know about compensation plans, including the types of compensation plans and how to create a plan that best suits your business.
What are compensation plans?
Compensation plans, also known as total compensation plans or comp plans, are payment packages outlining your employees' salaries, bonuses, commission rates, and benefits. It may also include details such as scheduled raises, retirement plans, investments, and increases for years of service.
Other elements may include: 
Growth opportunities 
Time off 
Equity 
Health insurance 
Flexible work hours 
On-site services 
Transportation benefits 
Catered meals 
Fitness stipends 
Personalized coaching
Understanding the need for compensation management
Compensation plans exist for businesses to remain competitive within their markets, attract top talent, and reduce turnover rates.
Businesses that don't follow a strategic compensation plan are more likely to lose their employees to other companies and won't get suitable applications for their hiring roles.
Importance of employee compensation
Keeping quality employees requires providing the right compensation package to sweeten employment contracts. Here's why employee compensation is so important: 
Attracts talent
People are always on the lookout for higher salaries. Those with long-term experience and certification will seek a position that pays within or above the average market value. 
Therefore, employers should spend extra hours researching their competitor's compensation plans to be able to create a similar or better package to attract top talent. 
Increases company profitability and productivity 
It's no secret that happy employees equal productive employees. By offering the right compensation plan, employees feel more motivated to do a good job and stay longer in the company. 
The longer employees stay with the company, the more they know the business inside out and the more efficient they become. This leads to increased company profitability and productivity. 
Improves employee engagement  
By adding special incentives to your current compensation plan, employees not only feel motivated to earn rewards but also strive for higher achievements in the workplace.  
Well-structured compensation packages positively affect employee behavior's, making them feel valued for the work they provide.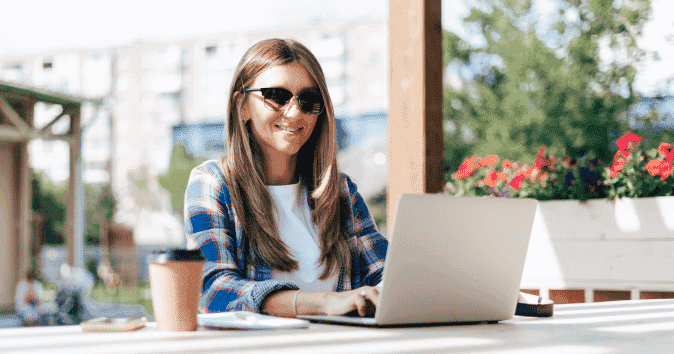 Ensures employee loyalty 
According to a report published by the U.S. Bureau of Labor Statistics, more than 50.5 million people quit their jobs in 2022 — a record never seen before. 
Among the most cited reasons for resigning include limited opportunities for career advancement, lack of benefits, and wage stagnation amid rising economic costs.
In the midst of The Great Resignation, as experts call it, employers must compete for employee loyalty. To stay ahead of the game, they need to learn how to develop a compelling compensation plan. 
Loyalty means business owners don't need to spend time, money, and effort recruiting and hiring new candidates. Well-paid employees equal happy employees, and happy employees are more likely to stay with the company.
Higher job satisfaction
Compensation plans with well-thought-out benefits increase job satisfaction by showing employees you're invested in their health, future, and work-life balance. 
Receiving compensation for a job well done gives skilled employees a stronger sense of satisfaction because they're rewarded for their efforts. 
Understanding different types of employee compensation
To create an effective compensation plan, it's imperative that you understand what goes into making one. Here are the different types of employee compensation plans to consider: 
Direct compensation methods
Direct compensation is a monetary or financial form of compensation. Here are the types of direct compensation:
Hourly pay: Compensation given to employees per hour of work. Employees are guaranteed overtime should their work exceed their scheduled hours. Hourly pay is usually reserved for entry-level, part-time, temporary, and contract workers. 
Salary pay: Annual compensation given to full-time workers with more responsibilities and skill sets. It's an indication that a business is planning to invest in the employee for the long-term future. 
Commission pay: Compensation provided to employees with sales-oriented targets or performance-driven roles, usually representing a percentage of total goals met. Commission-based pay serves as an incentive for employees to work hard to meet their goals.
Bonus pay: Compensation beyond an employee's existing base salary. It can be paid monthly, quarterly, annually, or after achieving a company goal. Some companies offer bonuses based on team performance, while others associate them with holidays or  gifts. Bonuses foster an environment of friendly competition and loyalty.
Indirect compensation methods
Indirect compensation is a non-monetary form of compensation. The compensation still has financial value, but it isn't given out as cash. Examples include:  
Equity packages: Gives employees partial ownership or equity in the company they work for, either through stock (incentive stock, restrictive stock, non-qualified stock, etc.) or performance shares.  
Stock options: Entitles employees a portion of a company's stock after a given period of time. Unlike equity packages, this compensation type doesn't give employees ownership of the company. 
Employee benefits: Includes benefits such as health insurance, life insurance, legal insurance, disability insurance, retirement funds, fringe benefits, and vehicle allowance.  
Non-monetary compensation: Includes benefits such as paid time off, extra leave, parental leave, flexi-time, complimentary meals, company cars, company phones/laptops, and employee discounts
Types of compensation packages to consider beyond commissions
Apart from the commission methods highlighted above, here are some other compensation ideas worth mentioning:
Territory volume compensation plans: Ideal for businesses with team-based cultures, as it's calculated based on team performance and split equally among all members. This compensation type fosters team-building and puts less pressure on individual achievements. 
Profit margin/revenue-based compensation plans: Compensation based on company profits, allowing businesses to foster long-term incentives such as stock or performance shares to build company loyalty. 
Residual commission: With this structure, employees continue to receive commission months after the deal was closed as long as the client continues to do business with the company. This commission type is common for consulting firms, agencies, and businesses that prioritize long-term accounts.
Indirect vs direct compensation: which is better to attract and retain employees?
Direct and indirect compensation often go hand-in-hand, so one isn't better than the other. Together, both compensation types keep employees motivated and happy, resulting in increased employee retention and engagement. 
Direct compensation offers monetary rewards: salary, commissions, bonuses, etc., while indirect compensation offers a quality of life: health insurance, paid vacations or holidays, pension funds, and the like.
Unlike direct compensation, indirect compensation isn't based on employee performance. Instead, it's given as an additional incentive or benefit for joining the company. 
Here's an overview of both forms of compensation:
| Direct Compensation | |
| --- | --- |
| Base pay | Incentives |
| Wages | Bonuses |
| Salary | Stock options |
| Profit share | |
| Indirect Compensation | |
| --- | --- |
| Time off & sick days | Paid vacations & holidays |
| Security plans | Pension |
| Social Security | Employee services |
| Medical insurance | Recreational programs |
| Disability insurance | Food services |
| Life insurance | Fitness services |
| Dental insurance | Educational Assistance |
How to develop and implement the right compensation package
To attract and retain valuable employees, your compensation plan must be competitive and equitable and encourage employees to give their best to make full use of its benefits. Here's how to create an employee incentive program for your business: 
Create the company's compensation philosophy
Your compensation philosophy should cover two vital points: what your company wants to carry out through the compensation plan and your methods of getting there.
The compensation philosophy should boost your position in the market, support business operations, and contribute to the company's strategic plans.
It addresses the following aspects:
Objectives of the compensation plan 
Budget needed for each personnel 
What goes into the compensation plan 
Target dates for implementation and completion 
Legality of the compensation plan
Researching and analyzing the job market
As with most business plans, it's imperative that you gather sufficient data from the job market to create a fair yet competitive compensation plan for your company. Gather data from credible reports, as unreliable data can lead to wrong and costly decisions. 
Evaluate reports provided by government agencies such as the Bureau of Labor Statistics (BLS) and the Federal Trade Commission, as well as salary surveys from well-known companies. 
Whenever possible, employers must obtain data from multiple sources to establish a benchmark compensation for their employees.
Creating a pay structure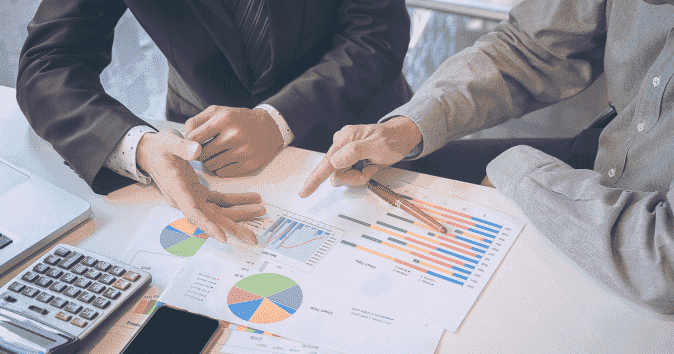 Assign a salary range for the positions available in your company. The pay range should depend on the employees' level of education, experience, and overall performance. 
Rank the positions based on the job content and the level of responsibility they have compared to other roles. Determine the difference between minimum and maximum salaries, and establish a range you find fair based on the job description. 
Ensuring equity, fairness, legality, and competitiveness
Labor laws and regulations have rules and restrictions on how businesses should compensate their employees. Therefore, you should be mindful of your state's laws as well as the federal laws when creating a compensation plan. 
The compensation plan should be fair and fiscally sensitive, allowing the company to maintain the benefits even during months of low profits. It should also be decently competitive to help your organization attract and retain good employees.
FAQs 
What's the aim of compensation plans?
Aside from attracting and retaining top talent, compensation plans aim to boost employee performance, analyze and increase the compensation's return on investment (ROI), and strengthen the company's reputation. It also solidifies the company's commitment to Diversity, Equity, and Inclusion (DEI), making it a desirable place to work.
How do you ensure the success of your compensation plan?
Creating a solid compensation strategy involves a lot of trial and error. Closely monitor the feedback from managers and employees in the first few months of its launch and make changes where necessary to ensure its success.
Send out surveys to measure employee engagement and see how staff members feel about your compensation. Review the compensation package regularly and see how it stacks up with the competition.
How often should compensation plans be reviewed?
It depends on the status of your company. If you're falling behind on benchmarking or competing for talent, consider evaluating your compensation plan more frequently.
For established companies, you should review your company's compensation plans at least once every two years and expect to discuss a pay rise at least every 12 months.
Download Our Exclusive Report
In today's rapidly changing work environment, it's more important than ever to cultivate a strong company culture. A recent report published by Gallup in partnership with Workhuman® reveals that only 1️⃣ in 4️⃣ employees feel connected to their company culture.
Don't let the remote work revolution disconnect your team!
🌐🚀 Discover the power of recognition in building a thriving, connected workplace
Conclusion 
The type of compensation plan a business chooses depends on market conditions and the company's individual goals, so no two plans are alike. 
The right compensation strategy can help you foster a psychologically safe and sustainable environment built on transparency, loyalty, and hard work. 
It improves company culture, demonstrates company integrity, and motivates employees to stay with the company longer, which is essential to performance and retention.