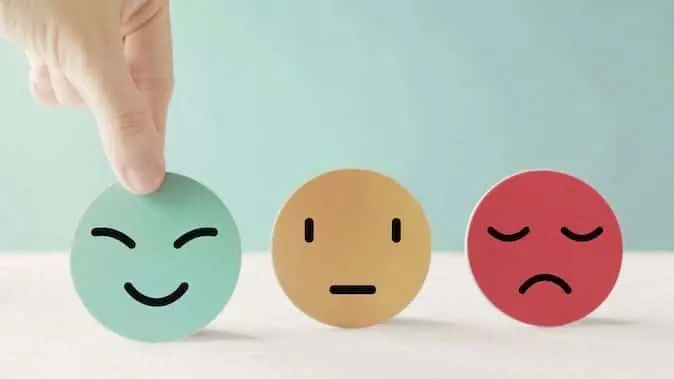 Giving positive feedback is one of the most powerful ways a great leader can increase employee engagement in their organization.
Providing regular feedback is also a proven employee retention strategy, as workers who feel seen and appreciated are much less likely to seek employment elsewhere. 
By creating a culture where feedback conversations are ongoing and not limited to annual performance reviews, managers can empower their employees while setting their organizations up for success all year round.
Knowing this, it may seem surprising that 37% of managers feel uncomfortable or incapable of giving feedback to their direct reports.
We hope that the positive feedback examples provided below will help this process become much more natural, strengthen communication, and create a positive feedback loop within your organization. 
After all, it's important that employees on all levels are comfortable speaking to one another and exchanging meaningful praise.
How positive feedback impacts employee morale
Giving thanks for a job well done is not a trivial act. In fact, providing positive feedback to help employees feel valued and appreciated is one of the most powerful ways to bolster psychological safety in the workplace. 
A recent study showed that 58% of employees believe their relationship with their manager would help them feel valued and appreciated.
The same study found that when employees receive positive feedback, 92% are more likely to repeat the lauded action in the future, which is likely to improve work performance and outcomes overall.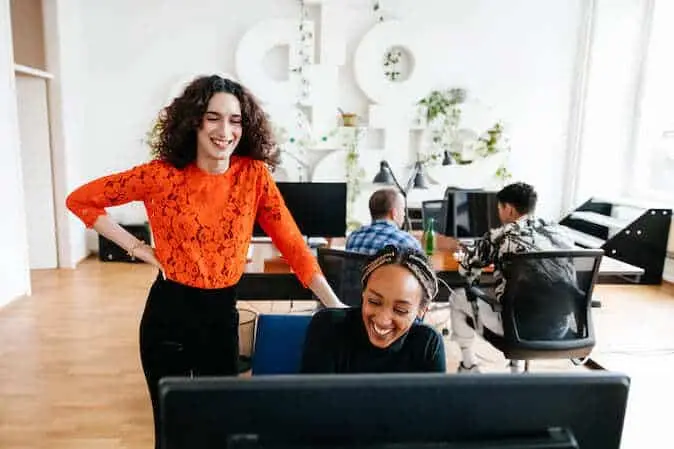 Providing positive feedback also helps improve employee engagement and prevent burnout. Employees who feel appreciated are much more likely to strive for success and feel a stronger connection to their role and the company's mission.
This illustrates that positive reinforcement is imperative for productivity, morale, and a positive employee experience. 
By recognizing positive behavior, as modeled in the feedback examples below, you can create an endless positive impact on your organization without spending a dime.
How positive employee feedback impacts company culture
Providing your workforce with regular positive reinforcement is proven to help increase employee engagement, strengthen relationships, and build trust in the workplace.
Also, when a strong feedback loop is in place, it makes it easier and more productive to deliver negative feedback, as well as more likely that it will be well-received and catalyze change.
In fact, 82% of employees in a recent study claimed that they appreciate both positive and negative feedback in the workplace, as it reinforces what they're doing well, which motivates them to address areas of improvement.
Positive feedback as a tool for growth and development
When employees don't feel seen, appreciated, or acknowledged, they're much more likely to be disengaged in their work, lack motivation, and even seek employment elsewhere.
If we begin to view workplace relationships through the same lens as relationships in our personal lives, it's easier to understand how thanklessly completing tasks over and over again for years becomes extremely taxing and breeds contempt between the people involved.
On the other hand, having frequent check-ins and providing positive feedback can go a long way to improve employees' feelings of psychological safety, confidence in their roles, and desire to continue striving for excellence.
Over time, this shift can help your organization decrease turnover, as employees who feel valued are more likely to stay with their current companies.
Learn how the Workhuman Platform can transform employee engagement in your organization. 👉Request a demo today!
Positive feedback as a means of gratitude
Gratitude is a powerful tool for relationship-building, both in the personal and professional spheres.
Expressing gratitude fosters trust and closeness. It also creates a safer space to express personal truths and be more vulnerable with one another.
The more employees, regardless of their roles, view each other as complete individuals, the more likely they are to have patience and treat one another with empathy and understanding when issues do arise.
The act of giving thanks can also have immense psychological and physiological impacts on both the provider and the recipient. 
Receiving gratitude can lower cortisol, the body's stress hormone, which can lead to decreased levels of anxiety, lower blood pressure, and improved sleep quality.
Expressing gratitude can help employees feel more interconnected in the workplace. Additionally, a study conducted by UC Berkeley found that 93% of people believe that leaders who express gratitude for their employees' contributions are more likely to succeed.
The same study also found that individuals who receive expressions of thanks regularly "showed significantly increased happiness, greater satisfaction with life, higher resilience to stress, and even reported fewer headaches and illnesses."
Over time, this can contribute to improved mental health and wellness, which will likely increase an individual's ability to focus and produce higher-quality work.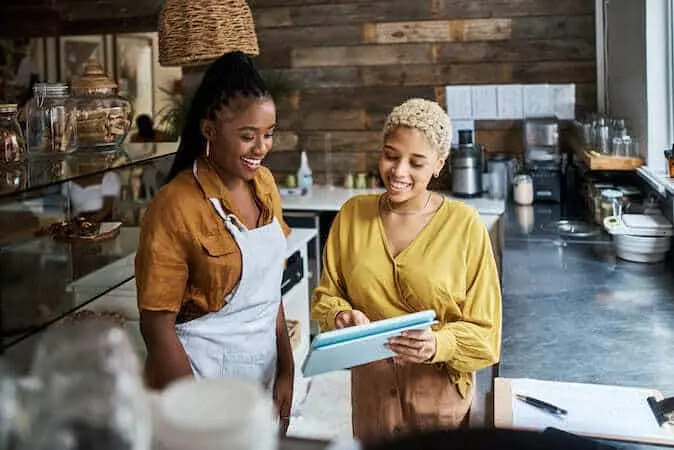 32 positive feedback examples
Regardless of the situation in your workplace or your individual relationship with an employee at any level, there is almost always still room for positive feedback.
By taking a step back and looking at things from a fresh perspective, you'll be able to see how much good is happening all around you. 
Here are some feedback examples for a variety of workplace scenarios:
Manager-to-employee positive feedback examples
Unfortunately, many leaders underestimate the importance of thanking employees for a job well done. This can leave their team feeling undervalued, underappreciated, and unseen.
A few positive feedback examples that can help remedy this situation are as follows:
Employee is meeting professional goals
"You've done such an amazing job reaching the goals we set during your last performance review. I'm so proud of all the hard work you put in to get here."
Employee is a cooperative team player
"I really appreciate how well you get along with everyone in the office. Your communication skills are so strong and you have a unique ability to make your teammates feel seen and heard."
Employee always has a positive attitude
"Your optimism makes every day in our office so much more pleasant and peaceful. I really appreciate your team spirit and positivity."
Employee completes all assignments on time
"Your punctuality with every project really helps the rest of the team stay on schedule. Thank you for always doing your part to keep things moving."
Employee makes meaningful contributions to company culture
"I want you to know that your commitment to upholding our company core values doesn't go unnoticed. I deeply value the pride you take in doing your part here."
Employee's quality of work has improved
"I've noticed so many improvements in the projects you've been submitting lately. Keep up the great work!"
Employee recognized a peer for a job well done
"It was very thoughtful of you to shout out Sarah in our team huddle this morning. I'm sure your coworkers really appreciate the positive feedback."
Employee improved existing procedures
"I saw the new content repository you put together and was so impressed. This is so innovative and helpful for everyone on the team."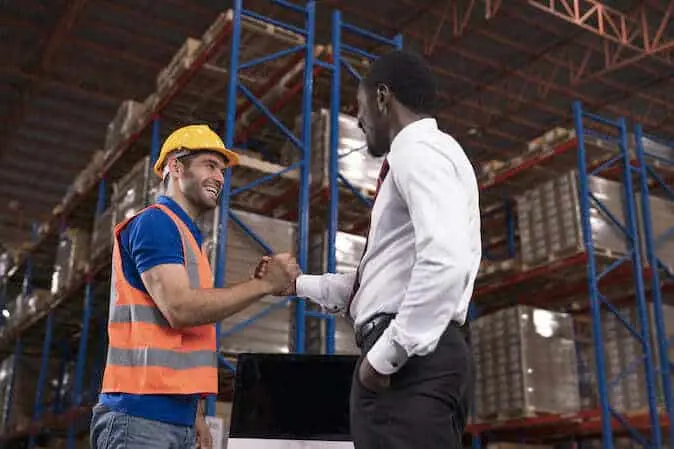 Employee-to-manager positive feedback examples
While it may seem counterintuitive, it's actually extremely important for employees to be encouraged to speak freely and provide feedback to their managers.
Giving positive feedback to managers will not only help build trust and strengthen the manager-employee relationship, but it also contributes to a culture of gratitude in the workplace. Some examples include:
Manager supported employee through a professional struggle
"Thank you for your support through all the technical issues with the website over the past few weeks. It really meant a lot to me to know you were in my corner."
Manager provided meaningful constructive feedback
"I've been doing my best to follow your advice and speak up more in meetings. It's definitely out of my comfort zone, but I'm starting to feel more confident. I appreciate you encouraging me to share my ideas."
Manager led the team through change
"The marketing team has been through so much lately with the merger going on. Your positivity and transparency have made this transition so much easier for all of us. Thank you!"
Manager trusts employee with new tasks
"Taking on more responsibilities lately has really helped me feel more self-assured. I value your faith in my ability to learn new skills."
Manager coached employee to learn a new skill
"I really appreciate you going the extra mile to help me learn more about SEO. It means a lot to me that you're so invested in my professional development."
Manager hired a great new team member
"I wanted to let you know how much I enjoy working with Cara. She's been such a wonderful addition to the team!"
Manager supports company DEI initiatives
"It means so much to me that you care about making everyone feel welcome in our organization. It helps me feel safe and bring my whole self to work."
Manager mediated an interpersonal conflict
"It meant so much to have you in my corner when I was having issues with Dillon. I think the solutions we came up with together will really improve our communication."
Peer-to-peer positive feedback examples
Providing positive feedback to other employees on your team or those you work with cross-functionally is an important yet overlooked exchange.
Not only can this help with team building, but it can also strengthen lines of communication to help future projects go even more smoothly. Some examples of positive feedback for coworkers include:
Coworker helped a peer learn a new skill
"Thank you so much for taking the time last week to teach me how to do pivot tables in Excel. I love that I can do them on my own now without having to bug you!"
Coworker shared a great idea in a team meeting
"I loved your idea about making animated video clips for social media from our case studies. I know I speak for the entire team when I tell you how much we appreciate your creativity."
Coworker went above and beyond for a challenging project
"All your extra effort on our autumn campaign was so valuable. We really couldn't have done this without you!"
Coworker stepped in to help when a teammate was struggling
"I really appreciate you taking on this task with such short notice. It made things so much more manageable for me. I'm happy to do the same for you if your workload ever gets out of control."
Coworker helped onboard a new team member
"Thank you so much for helping Yang feel welcome and comfortable here. I've always admired your leadership skills and willingness to help out."
Coworker supported a peer through a personal issue
"It meant so much to me that you sat with me at lunch all of last week after my mother passed away. I've been struggling so much, and knowing I could speak openly to you meant the world to me."
Coworker ensures everyone is heard during meetings
"I really appreciated you telling the group that you wanted to hear what I had to say during our last team meeting. I was so uncomfortable when I kept getting interrupted, and it made me feel seen and heard when you noticed and addressed it."
Coworker earns a well-deserved promotion
"Congratulations on your new role as supervisor! I know how hard you worked for it and I can't wait to see the impact you're going to make."
New hire positive feedback examples
Even under the best of circumstances, it can be difficult to adjust to a new position on a team of new faces in a totally foreign workplace.
Giving positive feedback can go a long way to help a new hire feel welcome, appreciated, and like they can truly settle into their new role.
New hire provides a fresh perspective during meetings
"I'm so glad you felt confident enough to speak up during today's meeting. Your suggestion for a new ticketing system was extremely helpful, and I know the rest of the team appreciated it as well. Our project manager is looking into it now!"
New hire is eager to learn new skills and procedures
"I can tell that you're already picking up on our workflows and review processes. I admire your commitment to getting all these things down pat and getting up to speed so quickly."
New hire receives positive feedback from the rest of the team
"I wanted to let you know that I've gotten feedback from multiple team members that you've been incredibly helpful with the fall campaign. I know you've only been here a short time, but you're already making a huge impact."
New hire completes preliminary assignments well
"I just finished reading the project you turned in on Monday, and I wanted to make sure to tell you what a great job you did. I know you're still getting settled here, but I'm already impressed with the quality of your work."
New hire is integrating seamlessly into the team
"I know that starting a new role and finding your place within a new team can be a bit overwhelming, but I can already see how well you're finding your way here. I know I speak for the whole team when I say how lucky we are to have you!"
New hire meets all onboarding goals
"I know there was a lot to handle with all your onboarding responsibilities, but it looks like you finished everything with flying colors. You've taken so much initiative, and that hasn't gone unnoticed."
New hire approaches their position enthusiastically
"You've brought so much fresh energy and positivity to this role. I can't tell you how much this means to me and the rest of the team."
New hire tackles challenging assignments
"I know there were a lot of moving parts and procedures to learn with the project you handled last week. I really admire how fearlessly you handled it, and I hope you learned a lot in the process."
How to give positive feedback
Focus on soft skills as much as hard skills
While hitting sales goals and finishing projects on time may be some of the easiest things to monitor, don't forget that your employees are complex people.
Each person has much more to provide to the organization than just their assigned tasks and roles.
Recognition for soft skills, such as friendliness in the office, willingness to help, or flexibility, can go a long way in helping an employee feel recognized and valued for who they are as a person, not just as an employee.
Specific, personalized thanks often make for the most effective employee feedback.
Try to give every employee positive feedback 
We've all worked at companies where extroverted, "star" employees seemed to receive all the accolades and praise, while quieter, more introverted team members were seldom recognized. 
By taking a deeper look at your team and what each person contributes on a personal and professional level, you'll be able to provide more heartfelt, meaningful praise.
You'll also gain a deeper appreciation for everything your team is capable of and become more closely attuned to how much each individual actually contributes.
Provide employee feedback in a timely manner
It's much more impactful to express gratitude for a job well done in the moment rather than down the line or during the annual review process.
Frequent positive feedback and acknowledgment help employees feel appreciated and stay motivated. Workhuman's Conversations tool can help make the feedback process quicker and more effective.
Create a resource list of positive feedback examples
To foster a culture of gratitude, it can be extremely helpful to provide a list of positive feedback examples to your employees.
Reading these feedback examples can help them feel more confident expressing their thoughts and feelings to one another.
It can also expand their perspectives on the kinds of actions and behaviors that are deserving of acknowledgment and praise.
Implement a rewards system
Going one step further and rewarding employees for a job well done can be an especially powerful means of positive reinforcement.
Workhuman's Social Recognition platform can help motivate employees to give one another "shout-outs," fostering a positive feedback culture through gratitude and recognition.
FAQ
What is an example of a positive feedback loop?
A positive feedback loop is created when constructive feedback is provided and acted upon, catalyzing positive change. 
Examples of this can include employees improving their performance following feedback in performance reviews, or a company changing policies or procedures after employees have presented a better way of going about things. Positive feedback loops inspire feelings of being heard and valued by signaling a willingness to change and improve.
How do you write positive feedback?
To write effective positive feedback, ensure that it is specific, heartfelt, and provided in a timely manner. This feedback should aim to reinforce positive behavior, help build a culture of gratitude, and make employees feel valued. All of this helps humanize the workplace, improving employee engagement and retention.
What are good comments for a performance review?
It can be difficult to determine which positive feedback is the most helpful during a performance review. Consider praising your employees for:
Doing high-quality work
Proposing a great new idea
Being proactive
Finishing a difficult task
Participating in company initiatives
Conclusion
Recognizing employees for going the extra mile can have profound effects on workplace culture. Positive feedback is proven to improve interpersonal relationships, enhance the employee experience, and contribute to increased feelings of psychological safety at work.
Strengthening channels of communication and empowering employees through praise are also important leadership skills to hone and develop.
Creating and upholding a culture of gratitude within your organization can positively impact the health and wellness of all your employees by reducing feelings of stress and anxiety.
Providing positive employee feedback regularly can also make employees more receptive when delivering constructive feedback, contributing to a culture of continuous growth and development. You've got nothing to lose by giving thanks.