The last decade has ushered in a staggering amount of societal change. The Black Lives Matter Movement, the #MeToo movement, COVID-19, and the climate crisis have highlighted an expansion of global awareness at a rate we have never seen.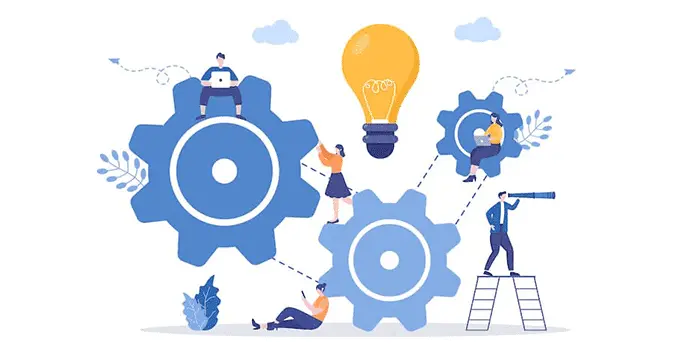 That expansion has included work. And if you're reading this, you're probably wondering how to succeed in a rapidly changing workplace. How can you maintain the well-being of your employees when massive, uncontrollable factors have such an influence on their experience?
You can't make any workplace change-proof. The goal is to put your organization in the best possible position now and in the future. That requires understanding the changes right before you with an eye toward what's next.
While we can't predict the future, we know this: companies with great culture fare better with change than those who neglect it. We also know that great cultures put people first. And spoiler alert, if there's one key to thriving in a changing world of work, it's putting your people first.
The future workplace
Recent global events have changed the way we view power dynamics, written anti-racism into corporate policy, and made the long-held view of the value of office space a little hazy.
The future workplace, i.e., the actual people who will increasingly claim a bigger share of the workplace, want more shifts in these directions.
They are more likely to expect corporate values to reflect their own as well as seek passion and purpose in their work.
We got a glimpse of this with the Great Resignation. The stress of the workplace hit a breaking point in the pandemic that broadcasted the previously well-kept secret everywhere.
If not treated with respect or paid equitably, they were ready to leave their jobs. And they did, in record numbers.
And while macroeconomic factors have caused the Great Resignation to largely ebb, the sentiment behind it has not. Again, we're not in the prediction business. But we feel safe betting on a people-first culture because, well, the data says so.
Developing the future workforce
The future of work will call on you to solve complex problems, harness artificial intelligence, and start on a path of constant digital upskilling.
These demands can't be handled alone, and for them to be met, organizations need to adopt a performance management strategy that centers on employee wellness and finding ways to use technology as a benefit to employees.
Continuous performance management
The days of annual performance reviews are gone. A complex problem won't wait on when it's most convenient for an employee and manager. They need to be ready at all times, and there's no better venue for that preparation than a check-in.
The check-in is a staple of continuous performance management. It's a way to gauge how employees are handling their workloads and any issues in their personal lives. Check-ins, when scaled across the organization, are also a proven way to improve company culture.
While traditionally thought of as "soft skills," business leaders and those in middle management are going to find it hard to succeed in the future workplace without listening to employees and collaborating with them on possible solutions to the challenges they're facing.
The role of technology in employee development
Artificial intelligence is now in the non-fiction section of the library. It's a massively impactful tech advancement that is already spurring business leaders to find applications for their organizations.
The leaps in technology are no replacement for the critical thinking skills of your employees. And providing them with the digital skills they need to think critically with these new technologies will give them and your company the ability to better adapt to a changing world of work.
Beyond skill-building, technology can help collect and analyze data about:
Employee wellness
Performance
Engagement
With tools like Social Recognition®, you can see how teams are collaborating and accomplishing goals together.
You can also see if there are gaps in opportunity and long stretches between check-ins. Technology can be a facilitator of employee development.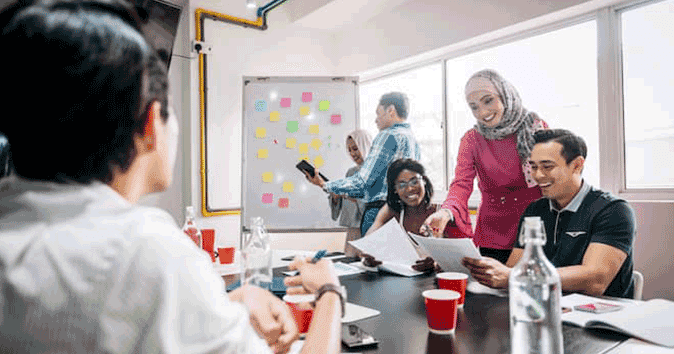 Implementing a hybrid workplace
The hybrid workplace might feel like a recent revelation, but you can go back to the mid-90s to find examples of companies adopting what was known then as an "alternative workplace."
Hybrid work is no longer a novelty. For many industries, it's the standard. While not every occupation lets employees work from remote locations, for those that do, it's a boon to well-being and psychological safety; two critical components of engaged employees.
Benefits of hybrid and flexible work
Hybrid work has upended the idea of the traditional office. With more work shifting to digital platforms, to effectively work remotely merely requires a secure internet connection. So many employees now expect it, hybrid or remote work is now called out in the descriptions of new jobs.
But when work patterns meet preferred work arrangements, positive employee outcomes follow. Retention improves, engagement increases, and employees feel more comfortable being themselves.
They're also less stressed. And that's a big one. Whether they're fully-remote employees or in a hybrid arrangement, working from home allows workers to devote commuting time to the tasks, demands, and leisures of their personal life.
Hybrid or flexible work doesn't have to be limited to the location where work is getting done. It could also include when work is getting done.
If a parent needs to pick their kids up at school or a caretaker needs to get a loved one to an appointment, they and their stress levels will benefit from flexible work hours. They might have their most productive windows before everyone signs on or after they're done for the day.
Maintaining connection in a hybrid world
One of the great challenges to remote work is the perceived threat to connection and collaboration. Here again is where businesses with digital dexterity – that is, the mindset of embracing technology – have fared better.
Zoom and Slack have become ubiquitous because of their ability to facilitate day-to-day conversations between employees. But they can stretch beyond just one-on-one and team meetings.
Chat channels can be set up to discuss hobbies and interests, and virtual events can be organized to create points of connection off the job.
With a spectrum of workplace options, making connection and collaboration as easy as possible should be the goal of every business. It supports employees and their own outcomes.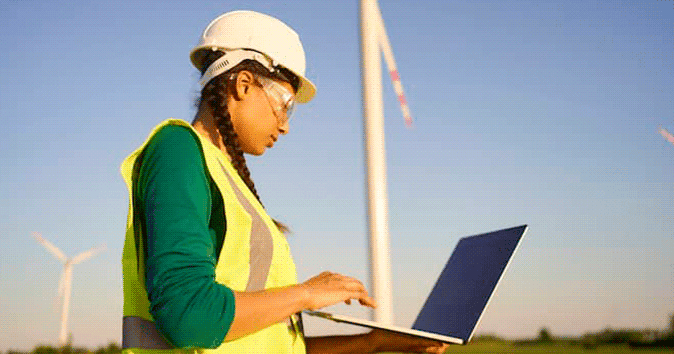 2020's effect on the future of work
Much of the change being demanded in the workplace right now has been demanded for decades. But there is no denying that the pandemic poured an oil drum on the flames.
The world of work stopped in its tracks. The magnitude of the threat helped many at work shed the fear of speaking up for themselves and their experience as employees. Work-life balance could no longer be an out-of-reach ideal. It needed to be a reality.
The stress and fear continued to mount after a number of police killings of unarmed Black people led to the biggest civil rights marches in history. The messages of those marches didn't stay in the streets. They made their way into boardrooms and all-hands meetings too.
The Black experience and those of all people of color spurred massive interest in diversity, equity, and inclusion (DEI) policies. These policies are critical to a culture of belonging and the long-term success of your business because your future workers are expecting you to take them seriously.
Supporting employees in a post-pandemic environment
COVID and the Black Lives Matter marches were a reality check. Business models, hiring practices, promotion opportunities, and in-person gatherings were suddenly all seen through a different lens.
At work, they put a spotlight on countless outdated, discriminatory, inequitable, and even unhealthy systems and procedures many organizations maintained as SOP.
COVID and the BLM movement also formed one of the starkest examples yet of how current events can negatively impact employees at work.
Together they illustrated that part of protecting an employee's holistic well-being is understanding that this is a stressful time in history that's coinciding with a technological revolution of how information can spread on social media. And our brains aren't built for that.
Encouraging mental health breaks seems like a minor convenience, but it can make a huge difference for an employee. It's a longtail benefit that can influence everything from collaboration to customer satisfaction.
Five tips for adapting to workplace changes
Resisting changes to the workplace is a futile endeavor. New ideas and complex problem-solving stem from an organization's ability to adapt and innovate. It's not always easy, but here are some tips to make the journey smoother.
Understand the sources of workplace change
We've discussed some sources of workplace change at a high level in this post, but it's important for HR leaders to have a comprehensive understanding of the ways employee expectations are changing.
For example, two years after DEI became a major workplace topic, lessons from policy rollouts have led some experts to recommend expanding it to include belonging. Shifts like this aren't passive like a software update.
They require an in-depth understanding so you can see how they'll fit into the goals and strategies of your organization.
Our Evolution of Work report delves into some of the other marquee changes in the workplace and what your organization can do to meet them.
Provide ample learning opportunities
Change can be overwhelming for anyone. To help leaders, managers, and employees keep up with the evolutions of work, turn to training and educational resources.
DEI training sessions span everything from recruiting and interviewing to appropriate and inclusive language for all employees. Organizations should make time for these training sessions, and leadership should set an example by putting the lessons into practice.
Max out employee support resources
Organizations hoping to succeed need to prioritize wellness and work-life balance. Employees who are not burnt out will be the ones positing new ideas, ready for new challenges, and able to work well with different groups.
Stress kills productivity, stifles innovation, and leaves your workforce looking for the door. Benefits like hybrid work, personal time off, and mental health services can provide the support employees need to be at their best.
Employee resource groups (ERGs), when supported by employers, can be a great way for community-building at work.
ERGs are voluntary, employee-led groups that help build a sense of belonging in an organization and can help craft influential company policies.
Maintain an open dialogue with employees
Much of the positive change organizations are undergoing is a result of feedback and advocacy from workers. Employers that work with employees on workplace transformations will be the best equipped to create a policy that meets the needs of the moment and their people.
Build organizational resilience
There will be countless changes to the workplace in the coming decades. Some will be more challenging than others, and to give your organization the best chance to withstand and thrive in the face of these challenges is to start building resilience in your organization now.
A resilient organization starts with a resilient culture. Employers hoping to hold firm against the winds of change need to sure up their culture with employee-first policies and practices.
We touched on some of what you can do in this post, but for much more, check out our guide on how to change company culture.
FAQs
Why is it important to understand how to deal with change at work?
Change is inevitable in business. Just like you need to understand how macroeconomic factors could impact forecasts and profitability, you need to understand how social and cultural changes will impact your employees, as they are the ones pushing you toward profitability.
Where can organizations start when building resilience?
Dealing with change as an organization requires resilience, and that starts with a company culture that puts people and connection first. Policies like remote work and Social Recognition can provide a boon to engagement and mental health support, and personal time off can help reduce stress. After all, a workplace that isn't burnt out has the best chance to roll with the changes that come its way.
Conclusion
In a changing workplace, rigidity and unwillingness to evolve will be a death knell. The future of work will demand that organizations be adaptive to social and cultural change in order to survive.
Organizations that support and communicate with employees and consistently learn how they can be more inclusive and equitable will be in the best position to succeed.