This is the fourth post deep diving into the 5 trends that will transform the way we work in 2023 and beyond, with a focus on workplace diversity, equality, and inclusivity.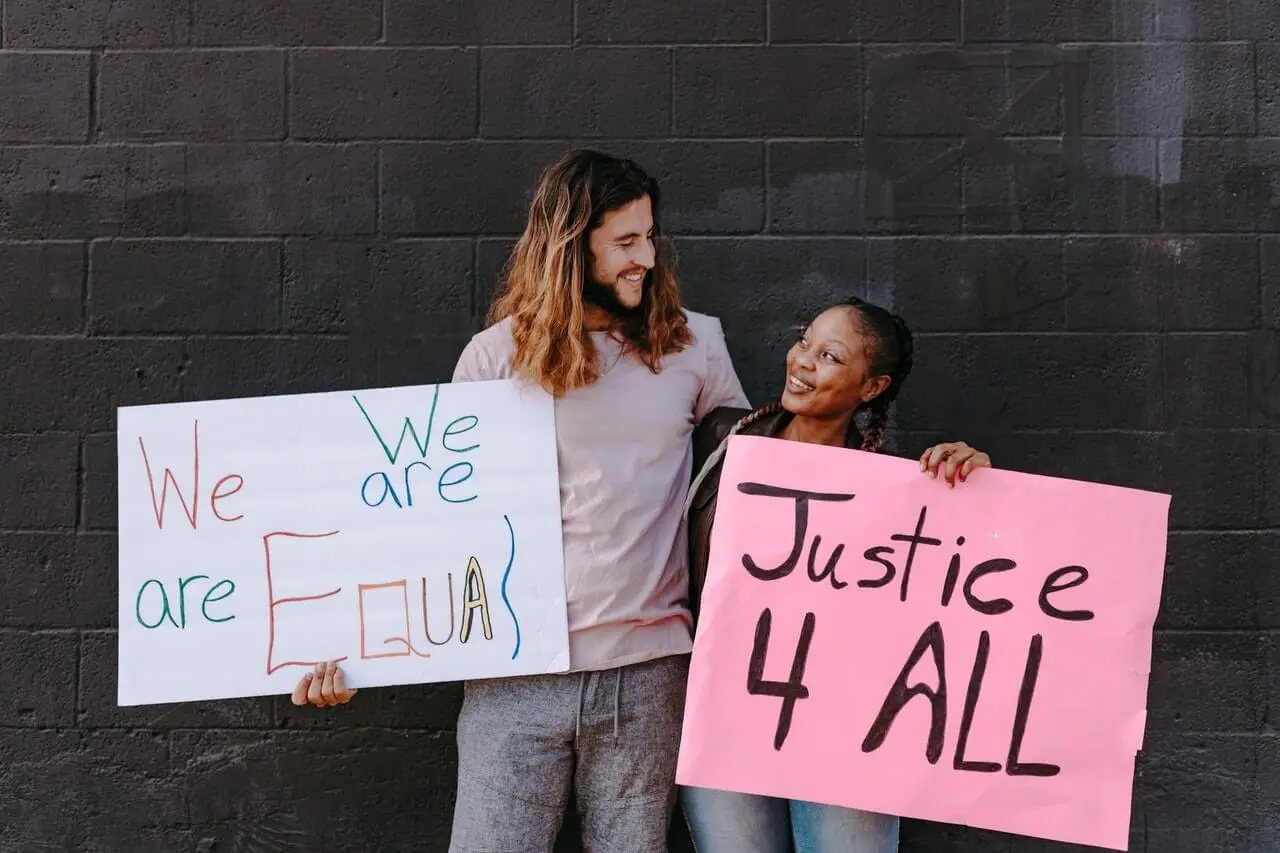 Whether you first entered the workforce during the pandemic or have been working for the last 40 years, the last two trips around the sun have brought about more changes than the average worker experiences in a lifetime. Yet, some things have managed to stay the same, at least for the most part. The need for human connection hasn't gone away, nor has the desire to do meaningful work.
Unfortunately, many harmful workplace norms haven't gone away either, like fear-based annual performance reviews and unappreciative bosses. These harmful norms also include discrimination and inequity, which have continued to persist in many workplaces and industries alike, despite the recent pushes for racial and social justice.
Discrimination based on race, gender, disability, religion, identity, and more has always been present in the workplace, from hiring practices to who has a seat at the conference table. This is especially unfortunate because of the benefits diversity has on not only morale and belonging, but also on the business's bottom line. 2020, however, a year in which racial violence came to the forefront of the lives of all Americans, prompted some companies to shine a light on workplace injustices – attempting to use their power and influence to better their employees, and the world.
So how can we ensure companies and leaders continue fighting the good fight, this year and beyond? For those unsure of where to start on creating an inclusive environment – remember, this is a journey we are all on together. Here are some steps for leadership teams to consider integrating into their DE&I strategy to create lasting change in the workplace.
Step 1: Start where you are.
In order to turn words into actions this year, business leaders must work to genuinely understand the adversity traditionally marginalized employees are facing. The easiest way to do that? By listening. What micro-aggressions do employees of color feel in the workplace? How do women executives feel being the only women in the conference room? Which DE&I resources are working, and which are not? And finally, ask what changes they would like to see be made.
According to McKinsey's 2021 Women in the Workforce report, there is still a long way to go when it comes to addressing the inequities so deeply ingrained in the workplace. "Women of color face similar types and frequencies of micro-aggressions as they did two years ago – and they remain far more likely than white women to be on the receiving end of disrespectful and 'othering' behavior."
This is concerning for a number of reasons, not the least being from a DE&I standpoint. According to the same report, "Despite added stress and exhaustion, women are rising to the moment as stronger leaders and taking on the extra work that comes with this: compared with men at the same level, women are doing more to support their teams and advance diversity, equity, and inclusion efforts."
Unsurprisingly, it seems like the people most dedicated to DE&I are the people that understand the unjust nature of the issue. So, if organizations are looking to make actionable change around DE&I, start with inclusion initiatives aimed at these members of your workforce.
Step 2: Topple top-down control models.
At Workhuman®, we deeply believe in the power of peer-to-peer connection. Data show employee recognition programs are more successful when anyone throughout the organization, from coordinators to the c-suite, can recognize good work. Similarly, performance management is transformed when feedback can come from anyone in the organization, rather than just a direct manager. Both benefit from the power of peer-to-peer to drive a sense of belonging.
Following suit, DE&I should, too, be a peer-to-peer initiative. Why? First, because a sense of belonging is essential for any DE&I initiative. But also, a peer-to-peer program creates accountability throughout the organization, not just for executives. In order for DE&I to progress, employees must hold both themselves accountable, as well as their leaders.
Encourage employee engagement by asking your team to rate their organization's DE&I efforts regularly, making the efforts visible to all, whether they are positive or negative. Create an employee resource group where employees can come together to set goals and identify issues, such as a forum to discuss any discriminatory behavior they've witnessed and how to stop it from happening in the future. Finally, work with HR to implement anti-racism training programs, such as Doyin Richards' Anti-Racism Fight Club, as well as add DE&I content to new employee onboarding.
People leaders are using peer-to-peer analytics to create an environment where every employee feels connected to the company's DE&I initiatives and outcomes. "We have tons of data working and partnering with our analytics team," Monica Jackson, VP of inclusion and diversity at Eaton says. But what do they do with that data? "To have a full story, you need the internal labor market map, you need the whole picture," says Ernest Marshall, EVP and CHRO. "What we found is, we were making great progress in hiring women, for example, but then we find we'd lose a third of those women out the back door. You can just show the input in terms of hiring increases. But if you don't expose the data and show the leakage on the backend, you're not really getting the full picture."
Step 3: Embrace diversity.
The benefits of diversity are not new – in fact, it's been said time and time again that diversity of thought and experience brings power to teams that is impossible for uniform communities to harness. To name just a few of the benefits of an inclusive workplace: diversity boosts innovation and creativity; it creates new learning and development opportunities; and it even increases profits for the business's bottom line.
Check out how Merck is using Inclusion Advisor with their recognition program to create in the moment micro-coaching around inclusive language.
Yet, words are often meaningless without actions behind them. If organizations want to thrive in 2022 and beyond, they must truly embrace embracing diversity. This is especially true considering data showing 66% of workers say their company's DE&I progress impacts their feelings on how long they will stay at the company. Talking the talk is no longer enough – something organizations will soon start to see if change isn't made and workplace diversity isn't achieved.
Step 4: Put people analytics to use.
You now know how to start, but how can you know if your DE&I strategy is working? While asking the employees themselves is one way to find out, analyzing data of the whole employee base in real-time can provide vital insights you need to create an environment where diversity is embraced, and inclusion is deep-rooted.
With the help of people analytics, you can ensure equity in hiring practices, pay, and growth opportunities while also increasing engagement and lowering unconscious bias. Does one department have higher turnover for traditionally marginalized employees? Do teams with more diversity report higher engagement scores? Are employees being hired and promoted at the same rate? Analytics have the power to tell your leaders that and more, making it easy to find pain points and issues throughout the organization, and work to mediate them in the moment.
See how Workhuman Cloud® can promote inclusion and belonging in your organization.