It's hard to believe it's been more than three years since our last Workhuman® Live gathering in person.
The past few years haven't been easy – in fact, they've been, arguably, some of the most difficult we've seen for generations. But history will remember this period for more than the global pandemic that turned the world on its head: We'll also be remembered for the strength, resiliency, and agility that surfaced amidst a tidal wave of disruption.
Core to that resiliency is the need for human connection. For years, we've battled isolation, fear, and uncertainty, trying to keep everyone connected, innovating, and collaborating while we were physically far apart. Born out of the pandemic, we've seen a monumental shift in workplace dynamics, with headlines surging about the Great Resignation and organizations left scratching their heads as to the best ways to reduce turnover, attract top talent, and ultimately build a more engaged and effective workforce. We're all trying to name the root cause of the issue, quantify it, and solve for it – but what we really need to be solving for is that basic need for connection.
Today, in this lively auditorium, back at Workhuman Live, I feel optimistic about where we're headed. Because this is what's been missing, this deep well of human connection, that invaluable spark of collective purpose, knowledge, accountability, and support. It's the glue that binds us all together.
This Workhuman Live, it's time to truly connect people and celebrate our humanity! We've gathered the best and the brightest – celebrity keynotes, thought leaders, activists, executives, professors, and change-makers – to innovate, share insights, and evolve our thinking, both now and into the future.
Here are a few of the highlights I shared during my opening remarks:
2022: The Year of the Human
At Workhuman®, we have one purpose: To make work more human for every person on the planet. If the last few years have taught us anything, it's that there's no going back to the way things were before – there's only the path forward.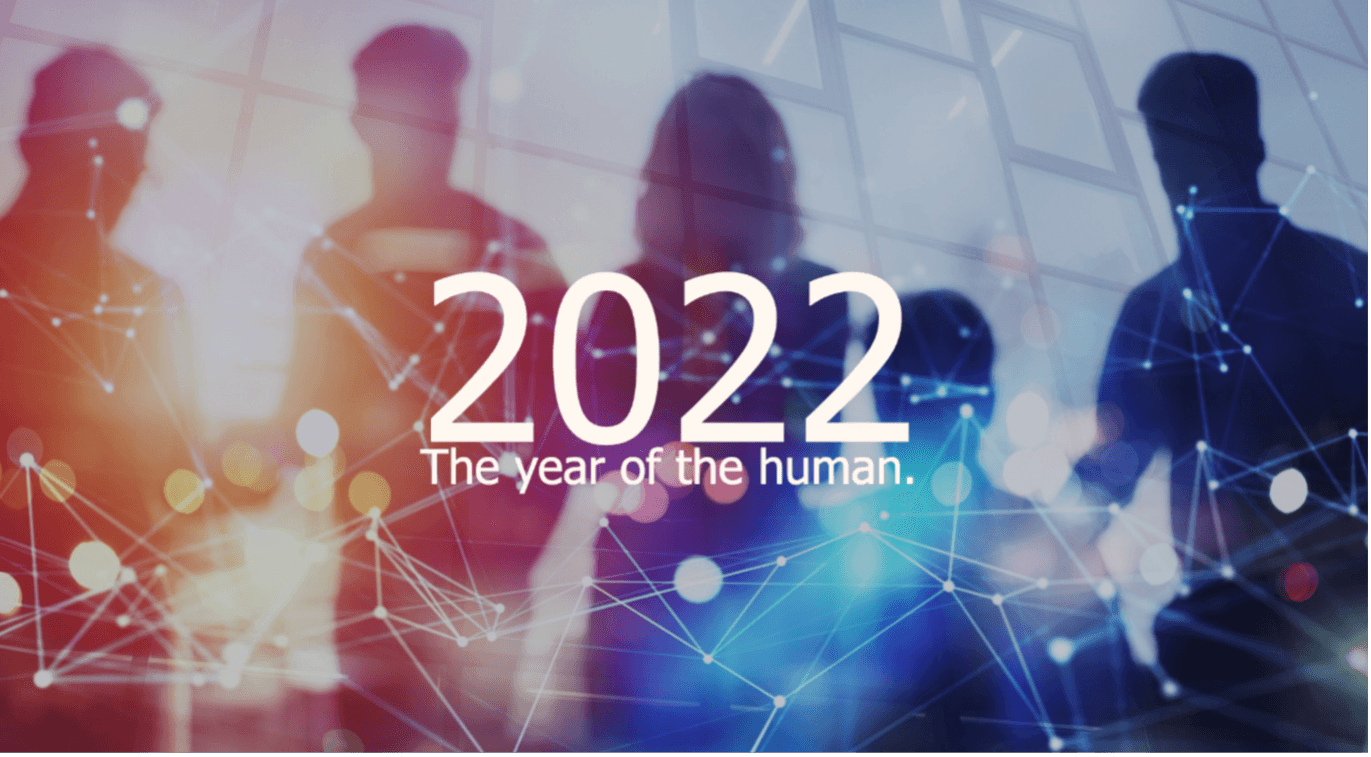 As such, I'm borrowing a phrase from organizational psychologist Fedah M. Dahdul – that 2022 is the "year of the human." In other words, this is the year that we build a true culture of human connection, of shared purpose and individual meaning. Collectively, we're at a crossroads; we know it's now or never and we need to assert our values and show – not tell – what kind of world we demand for ourselves and for generations to come.
So, this begs the question: How do we get there?
At Workhuman, we build tools that help humans connect to one another so they reach their greatest potential. Our cloud-based human applications suite is the greatest tool for building a culture based on what's essential for the human work experience. We're a software-as-a-service unicorn, and our sophisticated technology, combined with human values, is driving a movement for change.
So much change in recent years has, in fact, sped up our ability to innovate our platform. As our customers have doubled down on the technology to embrace new ways of working, we've listened, learned, and evolved. We're continuously drawing insights from the platform to inform our technology, improve features, and add new functionality to the suite, including the upcoming launch I'm excited to share with you today: the Workhuman® iQ App.
Workhuman iQ, which leverages machine learning models and AI to analyze tens of millions of data points on how we work, has long been part of Workhuman® Platform, but we're taking it to the next level. Knowledge is only power if we share it, so we've built this new tool to help organizations see and analyze their workplace culture in real time, showing changes in behaviors and raising awareness of new emerging patterns.
The end result? A unique human narrative that allows us to imagine a greater humanity for us all.
The Trifecta of Actions That Build Human-Centric Workplaces
A core concept at Workhuman is the notion of "thank, talk, celebrate" – I call this the trifecta of actions that lead to a more human-centric workplace. Let's dive a little deeper:
Thank
The simple and powerful message of "thank you" goes a long way. I built Workhuman on the belief that these two little words can transform the workplace.
That's the way it is with true employee recognition or, as we at Workhuman call it, Social Recognition®. It has the transformative power to lift employees by building a steady stream of gratitude and acknowledgement. From peer-to-peer recognition to team awards, Social Recognition amplifies the voice of every employee across the organization.
Global biopharmaceutical company Merck has taken employee recognition to the next level with their recognition program, Inspire. Built on the Workhuman platform, Inspire leverages Inclusion Advisor, an industry-first, AI-powered feature within the Workhuman Platform that offers in-the-moment micro-coaching on language used in recognition moments.
Merck stands out as a best-in-class model for creating a more inclusive, thoughtful, and welcoming workplace culture overall – in other words, a more human workplace. It's no wonder they won the Brandon Hall Gold Award for "Best Advance in Rewards and Recognition Technology." With 52% of employees using Inclusion Advisor to modify recognition language – and with recognition moments occurring every 23 seconds – they're demonstrating a deep and lasting commitment to building a true culture of belonging. I love to see this kind of progress in action!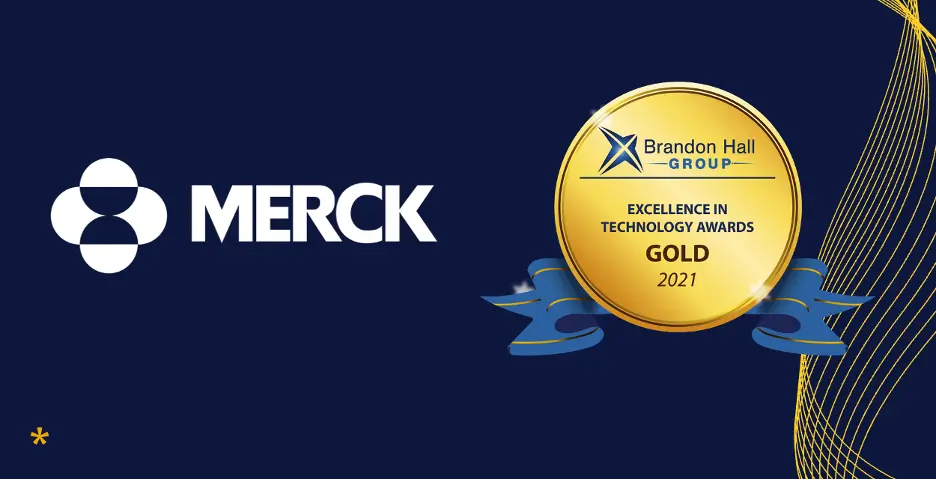 The benefits of recognition are well-established; this much, we know. But did you know that, when recognition hits the mark, employees are 3x as likely to feel connected to their culture? That they're 45% more likely to be thriving in their lives overall?
That's not just us – those numbers come from Gallup, whose latest report, "Unleashing the Human Element at Work: Transforming Workplaces Through Recognition," releases tomorrow. The report, created in partnership with Workhuman, focuses on the ways organizations can build the right workforce for the future by taking a human-centered approach – and it starts by demonstrating to employees that they're valued by recognizing their contributions.
Of course, with flexible work models becoming increasingly common, work happens everywhere, so that means recognition must happen everywhere, too. That's the beauty of Workhuman's cloud-based technology: We've opened the floodgates of integrations across Outlook, Slack, Microsoft Teams, Workday, and Yammer to make it easier to plug recognition into how – and where – you're already working. Over the next few months, we'll be expanding our existing integrations with Microsoft Teams, Outlook, and Slack so that moments of gratitude and recognition continue to find opportunities to flourish throughout the employee experience.
Talk
Building a more human-centric workplace doesn't stop at recognition – it also involves investing in employee growth and development so that all humans can realize their full potential. I think of it as a coaching mindset, a more progressive way of looking at traditional performance management.
After all, great talent and honed skills still require guidance and coaching. And great coaching still requires talent and willingness to put in the work. It's an equal partnership. When we put humans at the center of both parts – the talent and the coach – greatness is possible.
When we talk about greatness, it's hard not to talk about the most decorated American gymnast in history, Simone Biles. Here with us at Workhuman Live, Simone will take center stage later this week in a courageous conversation about dreaming big and bringing out the best in everyone around you – including yourself.
Simone serves as a good reminder that what we're building for humans is even bigger than "development" – it's about getting everyone to realize their full potential. Workhuman's Conversations®, built on the Workhuman Cloud, creates a culture of continuous performance feedback, one that focuses on the employee as an individual; after all, there is no one-size-fits-all approach where humans are involved. Feedback, at its core, involves caring about people's growth – that's where the real magic happens.
Celebrate
As I mentioned earlier, the mission when I co-founded Workhuman was – and remains – to make work more human for every person on the planet. And this means fostering a workplace culture that celebrates the whole human, both inside and outside the office.
At no point in the history of humankind has this been more important than it is today. The Great Resignation has been a wake-up call for business leaders. For starters, people are beginning to question their lifelong habit of putting work first. Resolutions to spend more time with family are now marked in ink, particularly as the line between work and home life has become blurred with flexible working models.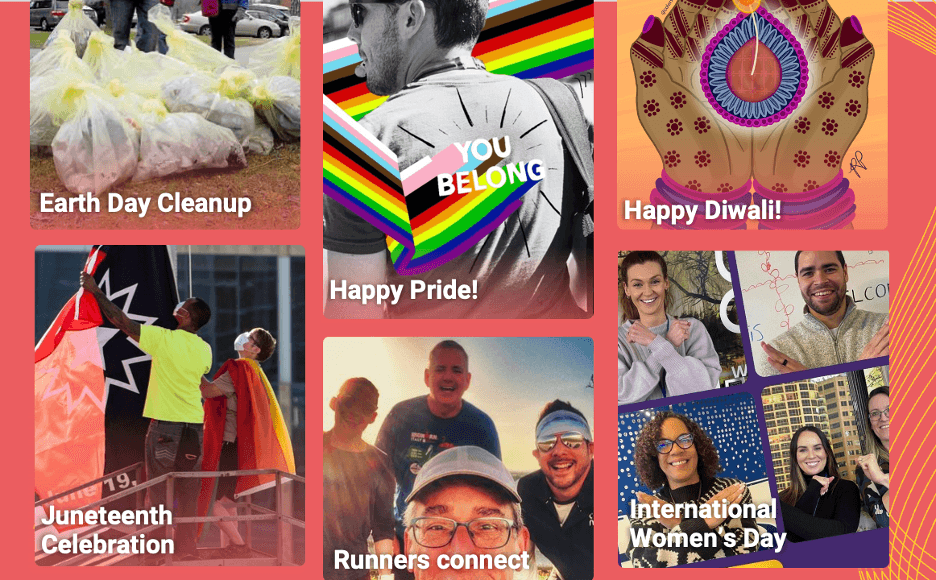 The simple fact of the matter is that employees want to feel like their organizations – their managers, their co-workers, their leaders – care about them as people. This starts by connecting with people on a human level first: Who they are as people, where they come from, what drives them, what they care about most, and so on.
At Workhuman, we live and breathe this philosophy – it's embedded into our company DNA. Whether it's professional achievements or personal journeys, we're with our people every step of the way. Our suite of applications – Service Milestones®, Life Events®, and Community Celebrations® – fuels human connection across the organization, creating a human workplace where every single one of us can thrive.
Final Thoughts
All of these things – recognizing employees for great work, mentoring and coaching, celebrating important professional and personal milestones – these are the moments that power the human workplace. These are the human moments that fuel the human connection.
But we can't do it alone.
In my keynote closing remarks, I shared a video of a Workhuman favorite, renowned happiness expert and Harvard professor Shawn Achor. In the video, Shawn talks about two researchers conducting a study on the brain's perception of a mountain to climb: If the research subjects stood by themselves, they judged the hill as 10-20% higher than if they were standing next to someone else.
The last few years have felt like a mountain, but I feel optimistic about where we're headed because we are all in this together.
We are in this, together.
The future of work is upon us, here is what organizations need to know.