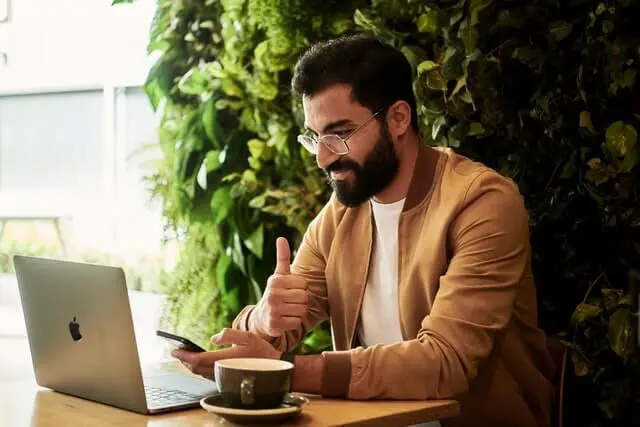 "Almost all of the corporate founders and CEOs we spoke with told us that they built their companies with people in mind," notes Michael O'Malley, Ph.D., in his Harvard Business Review article. "To them, a healthy culture is as important as a healthy balance sheet."
Dr. O'Malley's findings confirm ;a core belief we hold here at Workhuman®: A truly human workplace can deliver the best of both worlds – a vibrant work culture and a healthy bottom line. That's because a Human Workplace is the cornerstone of an engaged, energized, and motivated workforce – factors that have a direct and measurable impact on your organization's financial success. It's really a simple equation – engaged employees are more productive and deliver greater customer loyalty, sales, and profits.
What is a Human Workplace?
The Human Workplace represents a new value proposition between employers and employees – one that goes beyond simply focusing on how efficiently people learn skills and complete tasks.
Today, employees want to feel a sense of belonging, purpose, achievement, and happiness. They want meaningful work, empowerment, and personal and professional growth. A Human Workplace makes all of this possible by creating a culture where employees feel accepted, recognized, and rewarded for their unique qualities.
In her recent post, Workhuman senior content marketing manager Sarah Payne defines the Human Workplace as "a new model of work that leverages the power of human connection to build resilient, high-performing teams that thrive in the hybrid workplace – and beyond. Instead of trying to get the best out of employees, the Human Workplace enables and inspires employees to give their best."
The business case for a Human Workplace
In their book, "Making Work Human," authors Eric Mosley and Derek Irvine argue that a Human Workplace – created and nurtured by employee recognition – "more than pays for itself." In their view, even the "intangible benefits" of a Human Workplace, "lead to quantifiable, dollars-and-cents returns."
According to the authors, "A more detailed way to understand recognition's return on investment is to view its net effect as the sum of improving three large categories of performance indicators." These are:
employee experience
financial outcomes
operational outcomes
Included within these three performance indicators are metrics such as employee turnover, productivity, and engagement.
As we all know, employee turnover can cost an organization dearly – between 50 and 150% of salary according to a Korn Ferry study. That's where the impact of a Human Workplace, driven by the power of recognition, can be vividly demonstrated. "One of the clearest calculations on which to judge recognition is its effect on voluntary turnover," note the authors. And as I observed in a previous blog: "Research overwhelmingly shows that recognized employees are more likely to stick with you. In a SHRM/Workhuman Employee Recognition Survey, 68% of organizations with employee recognition reported a direct, positive impact on retention."
Next consider the impact of employee productivity on your bottom line. In 2018, the Human Capital Management Institute performed an analysis of its member companies as detailed in "Making Work Human." It found that Workhuman customers – who have created a more Human Workplace through social recognition – showed an average increase of $1,737 in increased productivity per employee versus companies that were not Workhuman customers. For a company with 15,000 employees, that translates into a $26 million annual benefit compared to industry peers.
And as I mentioned above, there's the impact a Human Workplace can have on employee engagement – a component of employee experience. As proven in extensive research, employee engagement has a direct impact on the top and bottom lines, such as increased productivity, customer loyalty, sales, and profits.
The bottom-line benefits of a Human Workplace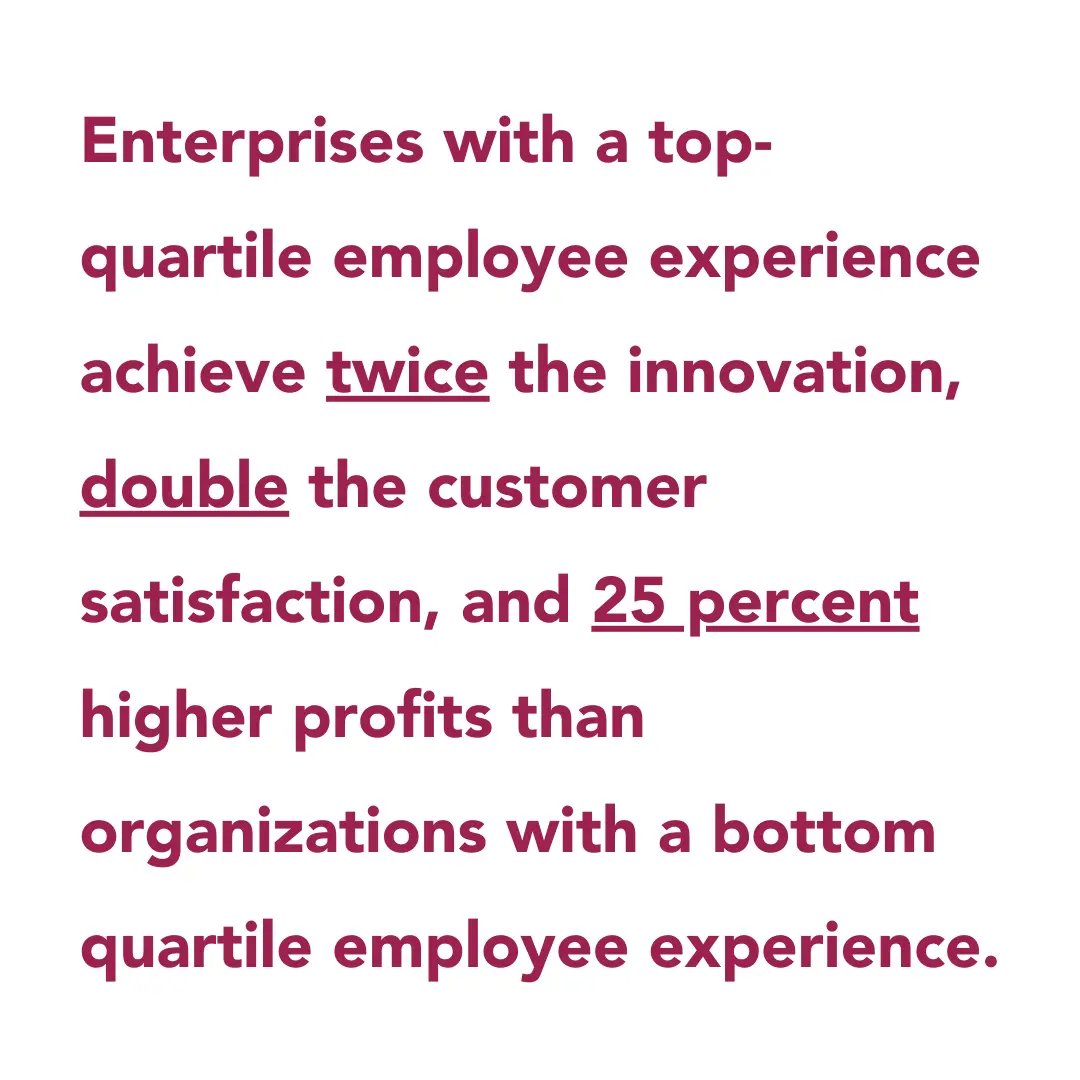 A growing body of research points to the role a Human Workplace plays in creating a positive employee experience, according to "The Financial Impact of a Positive Employee Experience" – a joint study from IBM and Workhuman. What does that mean from a bottom-line business perspective?
A 2019 article by MIT Sloan Management Review correlates closely with the key findings in the above-mentioned IBM/Workhuman report:
Organizations that score in the top 25% on employee experience report nearly 3x the return on assets compared to organizations in the bottom quartile.
Organizations that score in the top 25% on employee experience report double the return on sales compared to organizations in the bottom quartile.
Such findings point to the importance of creating a Human Workplace – one that drives a positive employee experience – to foster organizational efficiency and profitability. And they reveal an emerging source of sustained competitive advantage for organizations looking to thrive.
People or profit – a false dilemma
Here's the best news … you don't have to choose between a Human Workplace and a healthy bottom line as some "old school" pundits might have you believe. In fact, we would argue that creating and nurturing a vibrant workplace culture is one of the key drivers of financial success. The research tells us so. Over and over.
As Eric and Derek put it: "And so the choice is not either being good to the business or being good to the people. It's not an either-or; it's both-and. Both profits and people. Both leading in numbers and leading in the employee experience. Both growth and gratitude."
RELATED POSTS
HR Reporting: Measure Value, Elevate Insights, and Drive Improvements