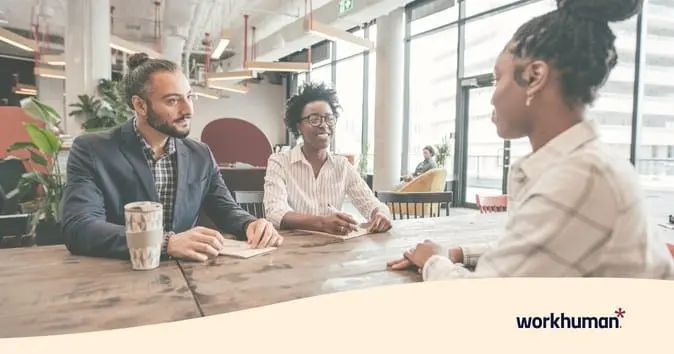 It can be challenging to choose the right employee for the job you're hiring for. Of course, experience matters, but other qualities are just as important when it comes to an ideal employee.
As an employer, before you start interviewing candidates, you need to understand the top qualities of a good employee.
On the other hand, if you're an employee, improving certain characteristics and skills can help you advance your career. Even if you're still on a job hunt, these qualities can help you land a better job.
In today's article, we'll tell you everything you need to know about the key qualities that make a good employee. Let's jump in.
What are the common characteristics of a good employee?
Good employees are team players you can count on. They should be honest and passionate about their work.
Reliable employees are always on time. They acknowledge their mistakes or weak points and work on them. They're nimble, adaptable, and are able to work in different situations.
Communication skills are a core quality that every good employee has as well. It's even more valuable for employees who deal with clients.
While it might seem like it's not a big deal, a positive attitude is critical. Optimistic employees can create a positive working environment for the rest of the team, which can motivate them to do a better job. On the other hand, employees with a negative attitude can drag the entire team down.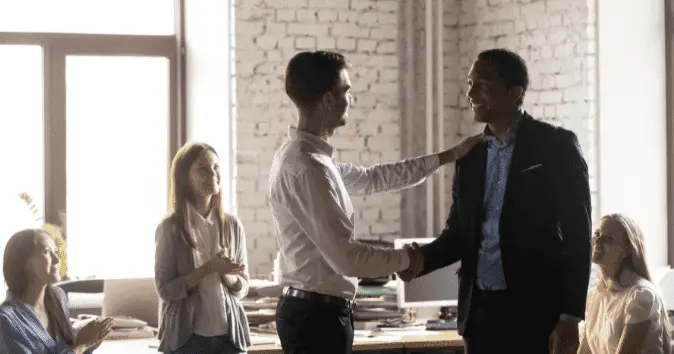 8 skills and top qualities of a good employee
Many qualities define a good employee. Let's talk about some of the most essential qualities and skill sets needed of a great employee.
1. Good time management skills
An employee who can manage their time the right way can come up with impressive results. Time management proves that it's not just about working hard. Instead, it's about having the ability to work smarter and manage your time.
Time management is also about prioritizing the workload. For example, an employee who lacks time management skills can spend hours working on a certain task only to find out that there's a more urgent task with a due date coming up.
A good employee plans in advance depending on their workload. To-do lists and checklists can come in handy, despite being a simple way of time management.
2. Critical thinker
Companies don't want to hire machines. Critical thinking makes an employee stand out and make the right decisions. It also helps each employee approach situations differently. This can contribute greatly to problem-solving as well as conflict resolution in the workplace.
Employees need to have a unique perspective, even on mundane day-to-day tasks. In tough situations, critical thinking comes in handy. It allows the employees to observe, analyze, and form the right judgment on any situation.
3. Team player
Being a team player is one of the most crucial qualities in any employee. It doesn't matter if they show astounding results as individuals, if they can't work well in a team, it'll eventually affect the workflow.
Almost any role in any business requires employees to interact with each other, including team leaders and managers. Overall, having harmony between team members isn't as easy as it may sound. It requires patience, dedication, adaptability, and tolerance.
When employees are good team players, they can sometimes bring the entire team together. In turn, they can achieve their common goal much easier.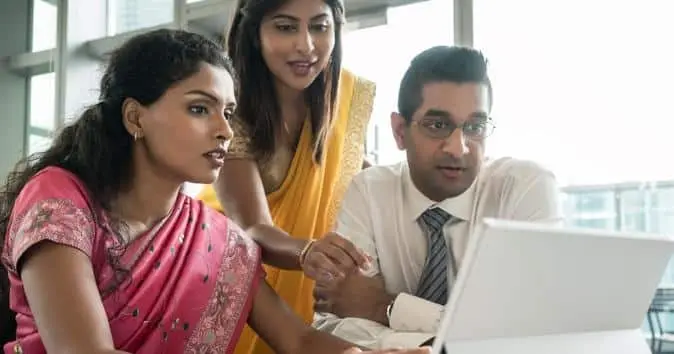 4. Great communicator and listener
It's important to hire employees who can communicate well with everyone in the workplace. That includes colleagues, clients, and managers.
If you pay enough attention during an interview, you can tell whether a candidate has strong communication skills or not by the way they interact and answer interview questions.
However, there's more to good communication than that. In fact, there are many types of communication skills. A good employee should possess different types of communication skills, including:
Oral communication skills
Written communication skills
Listening skills
5. Reliable
Having a reliable employee means you can trust them with challenging tasks and not worry about whether they will complete them on time or not. You can always count on a reliable employee, as they'll get the job done and on time.
Typically, a reliable employee doesn't require much supervision. They take accountability for their work and results. Not only that, but a reliable employee will always show up on time and meet the deadlines assigned to them.
And in the case a deadline can't be made, a reliable employee should be able to readjust and create a plan to move forward.
6. Dedicated and passionate
Passion and dedication are two essential traits of good employees. While employees who lack passion for the job can still get the job done, passionate employees get creative and tend to do a better job. Additionally, they're energetic and eager to learn more.
Their love for the job will push them to improve over time as well as work on their weak points. Dedicated employees can bounce back from any issue in no time. They're more productive, engaged, and connected to their work.
7. Self-confident
Confident employees perform much better in any work environment. They're not afraid to speak up or ask questions, and they don't hesitate to share their ideas, which can be extremely valuable.
This also plays an essential role in team leading. Without a confident leader, it becomes different for a team to trust that they are in good hands, leading to mistrust, confusion, and disengagement. But while you want confidence, cockiness or bravado can cause friction.
8. Motivated
Every work environment has its ups and downs, but a good employee can stay motivated even through tough times.
This can inspire the rest of the team to bounce back and reignite their passion. Having the motivation to finish your work and learn more can make the process much easier. Additionally, motivation leads productivity and improvement in a number of different aspects.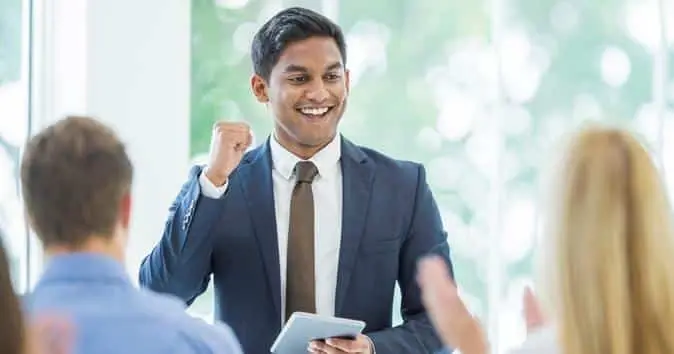 Hiring and developing good employees
Similar to finding good managers, finding good candidates can be challenging. So, you need to have a certain plan in place to follow.
Plan your interviews
When it comes to interviews, you need to ask the right questions that show how qualified the interviewee is. It's best if you plan the questions you need to ask your candidates based on the job you intend for them to do.
First, you need to ask them about their experience and the projects they've worked on. Behavioral questions are equally significant as they show the soft skills of the interviewee. All the soft skills matter, especially communication skills, teamwork skills, and a positive attitude.
How to help new employees to develop
There are many ways you can help your new employees develop.
Developing soft skills
In addition to leadership skills, managers need to be emotionally intelligent and empathetic. Additionally, they need to work on their communication and listening skills constantly.
Feedback
Feedback is the core of development. With feedback, you can identify the weak points that your employees need to work on as well as coach up the areas in which they are doing well.
Conversations® is a continuous performance management solution that combines agile performance development with structured feedback. It'll help you observe how your employees are performing and where they need more support.
Recognition
Employee recognition can also have a huge impact on productivity. It's good for any employee to know that their contributions are appreciated and recognized. In turn, this will help motivate your employees to continue performing at their best.
Social Recognition® is another Workhuman® solution that builds your employees up, creating an authentic culture of appreciation and connection.
Courses and training
Expanding the employee's knowledge and skills that contribute to the field they're working in is crucial to developing the best employees.
Staying up to date with new strategies and techniques can be beneficial to your business. When your employees learn more, they'll do their job better. So, you can provide suitable training and development for your employees depending on the field they're in.
This should include both online and real-world training, as well as courses to be done individually and as a larger group.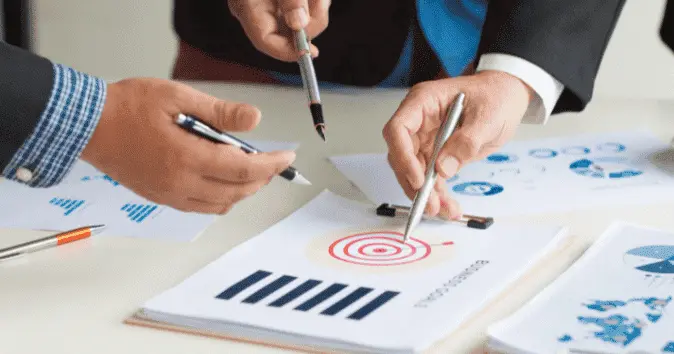 FAQ
What makes an employee stand out?
There are many qualities that make an employee stand out. I believe that critical thinking, passion, and dedication make an employee shine.
Additionally, employees who are constantly improving themselves and working on their weak points quickly stand out among their colleagues.
What's the difference between soft skills and hard skills?
Hard skills are quantifiable skills that you gain through training and work experience. That includes technical skills, linguistic skills, computer skills, analytical skills, marketing skills, and others.
In other words, hard skills are job-related abilities that you need to complete your work.
On the other hand, soft skills are non-technical. Instead, they're character traits and interpersonal skills. They define your relationship with your co-workers.
That includes communication, teamwork, adaptability, leadership, time management, and other character traits.
How do you value a good employee?
There are many ways you can value the work of a good employee. For starters, you need to give them recognition for their contributions and efforts.
Also, you can reward good results and celebrate achievements. This can motivate other employees to improve.
There are many types of rewards that you can give your employees, such as offering them time off or giving them small gifts.
Conclusion
So, what are the top qualities of a good worker?
A good employee should have exceptional time management skills. They're reliable, confident, motivated, and a critical thinker. And most importantly, they're a team player that can inspire their co-workers to perform better.
These are the main skills that any good employee should possess. However, if an employee lacks one or two of these skills, it doesn't mean they're a bad one. There's always room for improvement.