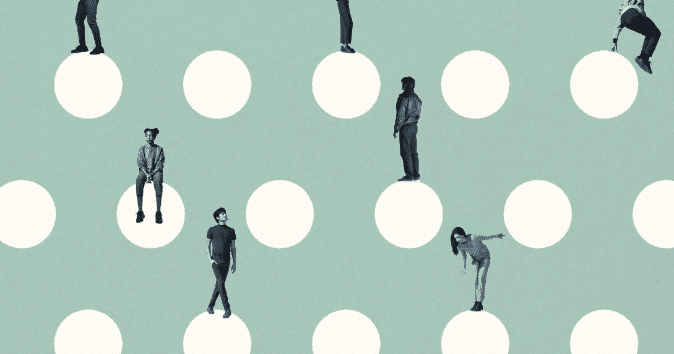 On the road to achieving effective management, companies will face numerous human resources (HR) challenges as they try to drive success within the organization.
These challenges include employee management, onboarding processes and retention, and compliance with various laws and regulations.
By implementing HR strategies and using metrics to assess progress, HR can overcome these issues and make an impact on the overall success of the organization.
This article will explore some of the most common HR challenges and offer solutions.
Introduction to human resources management
In the past, human resources stuck to basic administrative tasks such as posting job ads, recruiting qualified talents, handling employee grievances, and managing payroll. Then, human resource management (HRM) was developed, and HR roles evolved along with it. 
HRM emerged in response to changing business environments and the growing understanding of human roles as capital in organizations.
So, what is human resource management (HRM) exactly? 
Simply put, HRM is the system that connects business leaders and employees. Specifically, it's a framework that guides an organization in managing its workforce.
Effective HR management holds a role in making an employee understand and recognize their value to the company. It helps them in several ways, such as ensuring that job postings are accurate and inclusive and that employees are compensated fairly and have access to benefits packages.
It also allows training and development opportunities that can advance their careers. Further, HRM helps employees gain feedback on their performance, which can guide them in setting their career goals.
Effective and innovative HR management can help organizations attract and identify the right candidate for a position, promote employee retention, and guide management in crafting performance standards, handling performance evaluations, and delivering feedback to employees.
Biggest HR challenges in the workplace and their solutions
The economic, social, and technological landscapes are ever-evolving. Thus, human resource departments face various challenges.
How do HR leaders face problems such as employee retention and a decline in productivity? 
This is where human resource development (HRD) comes in.
HRD aims to focus on the person by allowing them to improve their skills, knowledge, and abilities through training, coaching, and mentoring. Employees may also have personal development plans and career guidance sessions to help them identify their strengths, recognize areas for improvement, and create a plan for their career advancement within the organization.
An enhanced workforce will eventually benefit companies and help them achieve their business objectives. While HRD can address some HR challenges, many issues still affect effective management. Here are some common HR challenges and potential solutions to help employers address these issues:
Compliance with workforce laws and regulations
Compliance with legislation related to employment is perhaps one of the most crucial factors in HR management. Failure to comply can lead to lawsuits, penalties, and hefty fines. These can be detrimental to an organization's reputation and finances.
Some of the applicable laws and regulations that must be followed to a tee include ensuring health and safety regulations, data privacy laws, and labor laws are observed strictly.
For example, being relaxed on health and safety regulations can cause injuries and accidents in the workplace. Aside from any potential legal actions the organization may face, these events may lower employee morale and impact the company's overall performance.
Solutions:
HR professionals need to be well-versed in relevant laws and regulations.
HR must have at least one staff member who regularly monitors any updates on laws and regulations and should keep track of any new laws submitted
HR should work closely with a legal counsel to review and verify that workplace policies are up-to-date and aligned with existing laws and regulations.
HR should conduct regular training sessions for employees to ensure that they're aware of relevant laws and regulations and are up to speed on the company's policies and practices.
Prioritizing health and safety in the workplace
The health and safety of employees should be a top priority for HR within any organization. Human resource professionals play a crucial role in ensuring that proper measures are in place to promote the well-being of employees.
Solutions:
Conduct regular risk assessments to identify potential hazards in the workplace.
Develop emergency response plans and provide training to employees.
Promote a healthy work-life balance by implementing flexible work arrangements, like allowing remote work when possible.
Change management
Change is an unavoidable part of any organization, along with its adaptation to the shift in business environments. 
A few challenges that come with this include:
Resistance to change: New changes to the workplace environment may be met with uncertainty from employees.
Lack of clear goals: Changes in an organization must come with objectives on what the change is meant to achieve.
Inadequate resources: Whenever changes are implemented, they require additional resources, including time, personnel, and money.
Change management is a complicated and complex process. Thus, HR should be well-equipped with the knowledge and skills to navigate changes effectively. 
Solutions:
Work closely with senior management and department leaders to define clear goals and objectives.
Provide training and support to employees while implementing changes.
HR can use metrics such as employee engagement and productivity to assess the impacts of change and measure its effectiveness.
Facilitate constant communication and allow space for feedback through focus groups or surveys.
Retention strategies to keep your best employees
Retention strategies are used by HR professionals and managers to keep their best talent motivated, engaged, and committed to the company.
Further, keeping their top employees ensures the organization has a stable workforce and can achieve its long-term goals.
Most retention strategies are modeled after various HR strategies. Let's take a look at some applicable HR strategy examples:
Merit-based
HR can set up a reward system based on employees' performances and contributions to the organization.
Any employee who meets or exceeds expectations can receive bonuses, promotions, or other employee compensation. This strategy can keep top performers motivated and can inspire other employees with career advancement opportunities.
Training and development
Training current employees proves to be more effective than hiring an already skilled worker.
Allowing top employees to learn and develop new skills can help them feel more invested in the organization while being committed to their development.
Using this strategy can also help fill skill gaps in the company, improving the organization's overall performance and productivity.
Dynamic communications
Another effective retention strategy is allowing the space for healthy communication. Not only does it help keep employees informed and engaged in company activities, but it also makes them feel valued and connected as members of the organization.
This strategy includes providing comprehensive feedback on an employee's performance, recognizing their valuable contributions, and allowing opportunities for professional growth and leadership development.
Service MilestonesⓇ is a tool that can help highlight your employee's career accomplishments and mark every milestone.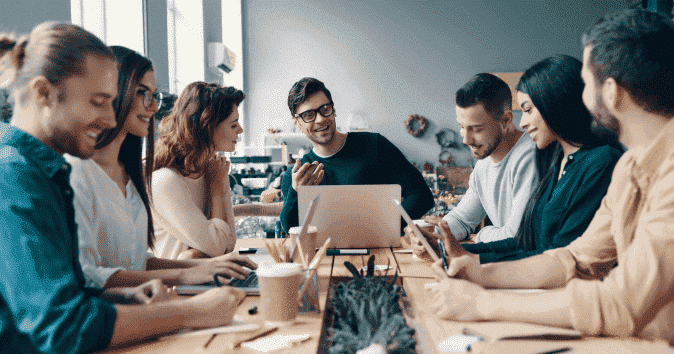 Performance management
The primary purpose of performance management (PM) is to provide structure, direction, and assessment to both employee and organizational performance. Managers used to establish objectives and workplace behaviors at the start of the fiscal year.
However, this was proven ineffective in a dynamic workplace environment, where organizational needs and individual capabilities change over time. Not only that, performance management can dissuade employees for the following reasons: 
Traditional PM is not flexible to changing business needs and creates conflict between organizational goals and expectations from employees. Thus, this program isn't open to change.
Employees only receive feedback once per year. This means they have no opportunities for them to reflect on their performance, get feedback from colleagues, and make timely adjustments.
Since managers only communicate feedback once per year, they usually reflect on the more recent actions and performances. This creates a bias, and performance reviews may be deemed unfair and inaccurate.
To curb these challenges, here are a few solutions to consider:
Foster an organizational culture built on trust, gratitude, and positivity. By making these positive connections, employees are encouraged to develop their skills continually.
Performance evaluation and employee feedback should be based on the organization's core values. For example, if a company values adaptability and agility, it may allow continuous feedback as this encourages employees to respond immediately to changing circumstances.
Managers can provide more value as coaches with the proper tools, training, and tips.
Compensation strategies to attract and retain talent
Aside from providing competitive salaries and benefits packages, HR teams face the challenge of developing compensations to attract and retain top talent.
Although doing market research can help HR keep up with market salary standards for different roles, they can also consider the following:
Implement performance-based bonuses and reward programs.
Conduct regular compensation reviews to ensure top talents are given competitive salaries based on their tasks and functions.
Openly address and discuss any compensation-related concerns.
Attracting and hiring top talent
Hiring and retaining top talent is crucial for organizations that aim to build top-performing teams. To do this, talent management can employ some of the following strategies so they can effectively stand out in the market: 
Leverage branding and online platforms to promote the organization's values and cultures.
Ensure a positive candidate experience by streamlining the recruitment process, providing timely updates, and actively engaging with the candidate.
Offer competitive salary and benefits packages to persuade top talent.
Rethinking employee value proposition in the modern workforce
In the modern business setting, employees seek to have more perks and tangible support from their leaders in exchange for their skills, services, and knowledge.
To develop effective employee value propositions, business leaders can adopt the following:
Offering flexible work environments, such as allowing the option for remote work and autonomous control over one's schedule
Promote social connections by encouraging team-building activities and different initiatives that can enhance collaboration and interaction among employees
Re-engaging disengaged employees
There are cases when employees don't show up and bring full commitment to their work. This can be a sign of dissatisfaction in the company and could happen for several reasons.
These can include a lack of recognition, unjust compensations, limited opportunities for development, or incompetent leadership. As a result, employee disengagement poses a problem to the whole organization as it can affect morale, productivity, and team performance.
Here are some solutions to re-engage these employees:
Schedule one-on-one meetings to gather insights, find out their pain points, and work out solutions together.
Recognize their abilities, contributions, and accomplishments in the company, and encourage them to collaborate with other members so they can get back on track.
Monitor their workload and offer assistance where possible.
Talent mobility and skill-building
It's difficult for a business to stay in a competitive market if its members' skills are stagnant. Thus, they need to develop programs so their team members can upskill and use these improvements for the long-term success of the company.
Solutions:
Offer continuous learning and training programs, such as seminars, online courses, and mentorship programs.
Align skill-building with business goals tom ensure that they directly contribute to the organizational objectives.
Provide mentoring and coaching programs so team members have sufficient support in their skill-building journey.
Employee experience
Cultivating a positive employee experience must be constant from recruitment until the employee decides to leave the organization.
However, it can be challenging because of various factors, like diverse needs and expectations of employees, providing different career development opportunities for everyone, and maintaining an inclusive culture while staying aligned with business goals.
Solutions: 
Listen to employee feedback and use them as a basis for making improvements.
Invest in user-friendly internal tools to streamline processes and improve productivity.
Design a seamless onboarding process that can assist recruits in mastering the ins and outs of their job responsibilities.
DEIB programs
In a diverse work environment, organizations face the challenge of creating inclusive work environments that will cater to, value, and celebrate individual differences. 
More often than not, there may be misses like lack of representation and practices that may exclude some members. There could also be issues of bias or exclusivity affecting major areas like hiring and promotions that need prompt action.
Here are some potential solutions to address these challenges:
Offer training on unconscious bias to raise awareness and promote inclusive decision-making throughout the organization.
Provide education and awareness seminars to foster a more diverse work environment.
Regularly measure and assess DEIB initiatives, and ensure that the organization's goals of creating a diverse, equitable, and inclusive environment are met.
Managing uncertainty
Uncertainty brought about by major changes, such as the pandemic, is a significant challenge for HR management. Events like this can create confusion surrounding the business direction and increase anxiety that may affect an employee's productivity.
Additionally, changes may overwhelm team members because of the adjustments they have to make. To address this, organizations can do the following:
Foster trust and reduce doubt by posting important updates regularly.
Navigate uncertain situations by involving employees in building ideas and asking for their input and feedback.
Encourage knowledge-sharing, collaboration, and teamwork across different teams and departments to enable a unified approach to managing uncertainty.
Focusing on employee health and well-being
Prioritizing the health and well-being of your people is crucial for organizations to thrive. Organizations should ensure that employees have adequate workloads, just work hours, and realistic deadlines.
Moreover, they should also be mindful of employees' physical and mental health and encourage an acceptable work-life balance.
Solutions:
Create a culture that promotes mental health awareness and provides resources for employees to access mental health services.
Offer initiatives like ergonomic workstations or access to fitness facilities.
Encourage work-life balance by promoting flexible work arrangements and fostering a system that accommodates personal commitments. This allows employees to effectively manage their work responsibilities and personal lives.
Measuring HR effectiveness and impact
Human resources are a critical part of any organization as they manage complex tasks that keep the gears running smoothly. Effective HR management benefits the organization's success, while a poorly performing HR team can become a liability.
It's essential to measure HR effectiveness as it gives the organization an understanding of how well their HR practices drive them to success.
Additionally, it can give insights on areas that may need improvement and allow for opportunities to optimize and identify programs and initiatives that will ultimately benefit the organization.
Common challenges in measuring HR effectiveness
Measuring HR effectiveness helps organizations make data-driven decisions. However, there may be some difficulties with measuring HR effectiveness, including: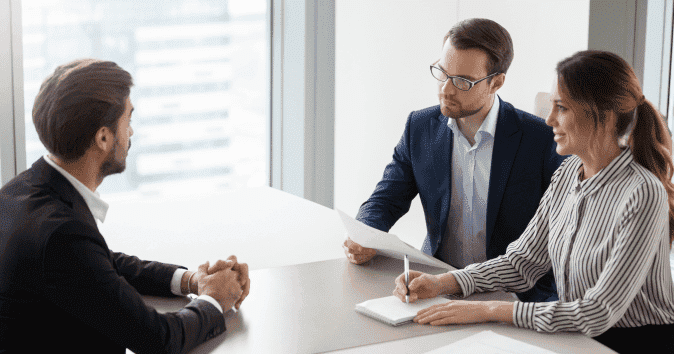 1. Resistance to change
Stakeholders may not be open to change and prefer an organization's status quo. Additionally, they may not see the value in measuring HR effectiveness.
2. Data accuracy
Data gathered should be recent, complete, and consistent with the company's objectives. Otherwise, it's not possible to create reliable data to measure HR effectiveness accurately.
3. Interpreting data
Although HR may be able to gather reliable data, they may not have the right tools to analyze and interpret the data.
4. External factors
Business environments and dynamics change over time. Further, updated laws, regulations, and industry trends may affect HR effectiveness.
5. Defining the right metrics
Goals and objectives differ from one company to another. This means that an applicable metric from one organization may not work at all in another. HR teams should be able to identify the metrics that align with an organization's values.
Examples of strategies for measuring HR effectiveness
HR processes are complex and can involve different functions, such as employee engagement and development. These can sometimes pose challenges in measuring HR effectiveness.
However, different metrics can be used to measure HR effectiveness depending on the specific goals and objectives. It can be divided into three categories:
Operational efficiency metrics
Talent management metrics
Business impact metrics
Let's take a look at each category and the specific metrics under each one.
Operational efficiency metrics
These are metrics indicating how efficient HR is in delivering its services. Some operational efficiency metrics include:
Time to fill positions: This metric shows the amount of time between when a job is posted and when a candidate is hired for an open position. A short time required to fill a position indicates efficient hiring procedures and a smooth recruitment process.
Cost per hire: This metric is calculated as the average amount an organization has spent on getting new hires.
Employee turnover rate: Employee turnover rates indicate the number of employees who leave their positions over a given period. An ideal turnover rate should fall below 10%, however, most organizations fall in the 12–20% range.
Absenteeism rate: This is calculated by the number of absent days divided by the total number of workdays. Although employees are given a specific number of days when they can be out of the office, a high absenteeism rate may indicate employee dissatisfaction.
HR to employee ratio: The HR to employee ratio is the rate between HR staff and full-time employees. It's ideal to have at least one HR staff for every 100 employees.
However, depending on your HR team's technological capabilities and your organization's actual size, you may need to adjust this number.
Talent management metrics
These metrics measure the effectiveness of an organization in various talent management processes, including recruiting, engaging, retaining, and developing employee skills.
Employee engagement levels: This can be defined as the level of dedication and commitment employees put into their work. These are usually measured through employee surveys, one-on-one interviews, and focused group discussions.
Performance ratings: This tool assesses an employee's performance or level of achievement based on specific performance criteria within a given period.
Succession planning readiness: According to this SHRM survey, only 21% of HR teams had a formal succession plan in place, while around 24% had informal plans. This metric measures an organization's preparedness to fill vacancies when needed.
Diversity and inclusion metrics: This metric assesses the management's progress toward creating a diverse and inclusive workplace. It can include a diversity of new employees, representation of marginalized groups, and engagement levels.
Training and development participation rates: This tool measures the extent to which employees participate in training and development opportunities offered by the organization.
High rates of participation indicate a culture of continuous learning and development.
Business impact metrics
As the name suggests, these metrics measure the impact of HR on the overall business, including its contribution to profitability, customer satisfaction, and revenue growth.
Customer satisfaction ratings: Customer satisfaction ratings gauge how satisfied customers are with the company's goods or services.
Employee productivity and efficiency: This is measured by taking into account the amount of work completed by each employee, the time it takes to complete tasks, or the number of mistakes in their work.
A well-managed workforce yields high productivity and efficiency rates, leading to increased revenue and profits.
Revenue per employee: This is calculated by dividing the organization's revenue by the total number of employees. A high revenue per employee suggests that the company is getting the most out of its workforce.
Profit per employee: Similar to revenue by employee, this metric calculates the amount of profit generated by each employee.
A high rate of profit per employee demonstrates that they're effectively using their resources, while low profits per employee indicate that the management has to reassess its business strategies.
FAQs
Why is human resources challenging?
The number and variety of challenges faced by human resources continue to grow as businesses place more emphasis on enhancing the employee experience and culture.
Digital problems, changes in the political environment, cultural shifts within the workplace, and economic changes all impact HR management.
What is the biggest challenge facing HR?
At present, employee recruitment, retention, and motivation are among the biggest challenges faced by HR. According to predictions, a large number of people will be looking for new jobs once the economic conditions improve.Employees tend to consider other employment options during economic slowdowns and slow growth.
Conclusion
HR challenges are an inevitable part of any organization. They can have a significant impact on an organization's success, but effective solutions can help address these challenges. 
Further, improving employee engagement, fostering a diverse and inclusive work environment, and allowing growth opportunities can affect the organization's overall success.
Overcoming HR challenges requires a commitment and a focus on creating a positive workplace culture.