7-minute read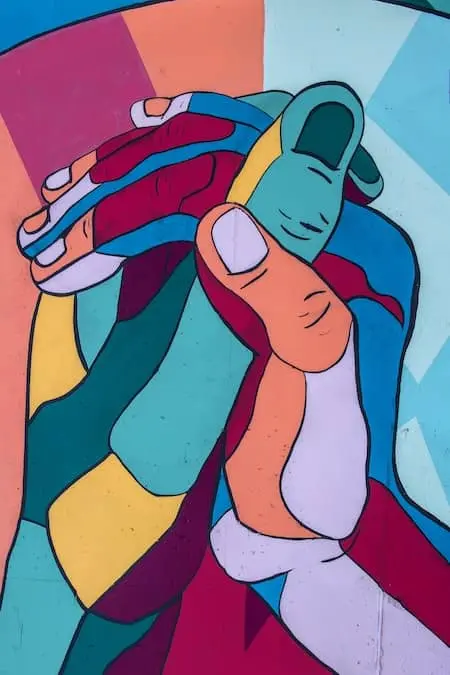 Social and racial injustice – amid a year when the workplace is reeling from a global pandemic – has given CHROs one of their greatest challenges. How are CHROs adjusting their diversity, equity, and inclusion practices to create a more human workplace for everyone?
In a candid North America CHRO Town Hall, hosted by Evanta and sponsored by Workhuman®, DEI strategies were front and center – anchored by an esteemed panel that collectively called for real change.
Workhuman CHRO Steve Pemberton shared his vision for the path forward and joined a panel that included moderator Cynthia Burks, SVP/Chief People and Culture Officer at Genentech; Denise Reed Lamoreaux, Global Chief Diversity Officer, Atos North America; and DeRetta Rhodes, SVP, Head of HR, for the Atlanta Braves.
The key themes that emerged were the need for data to truly understand the underlying reasons for workplace inequity, a call to action for HR and company leadership, and the importance of having real conversations – discussions that result in visible change, not hollow language that clings to the status quo.
The panel agreed that diversity, equity, and inclusion is everyone's job, but that HR leaders are accountable to demand the discussion.
"It is time for us to have a more honest, more candid, more open conversation than perhaps we have had in the past," said Steve. "There's a certain amount of heaviness that a lot of us feel about where we are, where we have come from, and where we are trying to go."
"We need to be able to view things differently and be able to define how we, as leaders, and not just HR leaders, are going to show some sort of action toward doing something different than we've ever done before," said DeRetta.
"We have to create the space where people can say what they need to say – and it's not just some survey graded on a scale of 1-5 – it's real conversations and it's action plans," said Denise. "What are the metrics you want to affect positively, how are you going to do it, and who are the players. And it's not just HR – it's everyone who is involved in the corporation."
"One of the things we're learning in this space is to shift from talking about issues of race at work to developing the skills and comfort to talk about things that are real, the things that are impacting people and that they're bringing into work," said Cynthia.
Steve talked about the workplace as a healing ground but also called for HR leaders to rethink diversity, equity, and inclusion practices of the past. "There are some hard questions unfolding about where we are," he said. "What are the strategies we have employed in the past and are they the same ones that can be effective for us in the future?"
A culture of recognition produces DEI insights
Steve opened the town hall with a presentation that suggested recognition is the bridge between diversity, equity, and inclusion – which can result in an improved employee experience, higher productivity, and reduced attrition.
"Recognition as a design can tell you just about everything because it feeds into so many parts of the HR ecosystem," said Steve. When viewing recognition data, insights like recognition volume by demographic and the associated value reveal inequities not found in a traditional HRIS. "Does one group have larger or smaller connections? How balanced are those networks? How do those connections impact the outcomes the business cares about – inclusion, equity, culture, productivity, innovation. You can draw a straight line from how a culture of gratitude and recognition can advance diversity, equity, and inclusion."
After one year in a recognition program, Asian, Black, and Hispanic employee turnover dropped 20% and female turnover dropped 17%, according to Workhuman recognition data across 712,000 employees.
Social recognition positively impacts the entire ecosystem of HR – from employer brand, to talent acquisition, to performance management, to succession planning.
Steve used Workhuman research – generated from more than 50 million moments of recognition and gratitude among 5 million employees – to support the diversity, equity, and inclusion challenges that exist. The language in recognition can reveal unconscious bias which alerts people leaders that there are perhaps previously unseen inequities that can be addressed now.
"When you have this kind of data in front of you in real time, now you can react, now you can address where those gaps are, not after the impact has already been felt," said Steve.
DEI is a business imperative
"In some ways, we've gotten away from the very intention of what diversity means," said Steve. "In its most powerful construct, it operates as a verb. How do we know that? It's the first rule of investing. It's called diversifying. And that simply means you mitigate your risk by increasing your number of options or – in our world – increasing our number of perspectives."
What's important is "creating a DEI strategy that is about people – and connecting it to the work that we do," said Cynthia. "Starting the conversation allows us to talk about other elements of DEI. Connecting this work to the business to create a comprehensive end-to-end strategy is super valuable."
Steve shared Workhuman data that shows females receive awards at a higher rate than males, but that the average monetary award amount received by males is 12% higher. "Now you are awakened in the moment where you see disparities in recognition across demographic groups and you're able to address it, knowing that's going to have an impact on performance management, a mentorship sponsorship, succession plans and – ultimately – the diversity, inclusion, and equity of the organization," said Steve.
DEI is everyone's job
So how do companies strategize, operationalize, and follow through to bring diversity, equity, and inclusion solutions to the forefront? Is it the CEO? Or is it the job of HR leadership?
"We are the conscious of the organization, so it has to start with us," said DeRetta. "We always have to be that mantle of courage to do that with our leaders first and start that conversation, then allow others to have that voice as well."
"It's not an 'either or,' it's a 'both and,'" said Steve. "Effectiveness comes from senior leadership in all facets of the company in partnership with HR. I firmly believe that together we can create the community and connections to effectively bring positive change. We are the people who take care of people – and that's especially true on matters of equity.
"Going at this alone never works," continued Steve. "What part of your business has ever gone alone and been effective? Success – whether it's product innovation or a great marketing campaign – is collaborative. It always is. This is no different."
"This work has to be done as a community, as an organization, and with all leaders who are part of the organization," concurred DeRetta. "We are the ones who have to start the conversation. This is not an easy conversation to have, but we aren't going to make progress until we have the conversation."
A call for real change
"Many of us in HR know we were having these same kinds of conversations 20 years ago, so it's time to ask some hard questions about why we are having the same conversation," said Steve. "It's time for us to shift the way we think about this – driving awareness, taking action, and creating lasting change. If we're going to be honest on where we stand with matters of inequity in a lot of organizations, it has been a spin cycle."
"A huge piece of advice I was given when I first started my career was listen to what's not being said," said Denise. "I think we need to get back to that in this space too. Yes, there are people willing to talk about the inequities they are facing, but there are so many others who don't say anything. We have to be listening for what's not being said."
"We have the technology, the will, and the interest – but the mindset is what has to change," said Steve. "That should be empowering and exciting for us – and it's also needed. We're in desperate need for a paradigm shift.
"What I want to suggest is a next practices approach – to begin to recognize the whole human, proactively identify and disrupt microaggressions before they happen, and develop ownership and accountability at all levels. Together we can create a way forward – but we need different tools and different perspectives.
"There are reasons for hopefulness. These are the kind of candid conversations we should be having."
RELATED POSTS
Brittany J. Harris: Embedding Justice Into Diversity, Equity, and Inclusion
How AI Can Influence Diversity and Inclusion (For Better or Worse)