6-minute read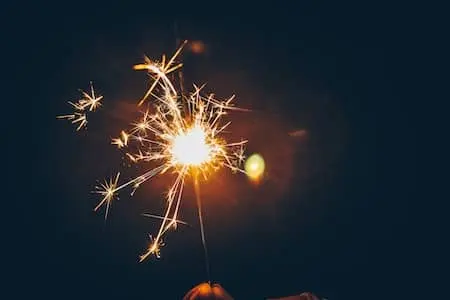 According to an Ernst & Young survey, more than one-third (34%) of humans experience their greatest sense of belonging when at work. That's more than they feel in their place of worship or in their neighborhood – and second only to the sense of belonging they feel in their own home (62%).
That's a pretty amazing finding when you consider that on Maslow's Hierarchy of Needs, "belonging" comes in third, followed only by basic physiological and safety requirements.
The need to belong – it's always been a part of the human condition. And in our current crisis, that need has become even greater and more keenly felt. That's why community celebrations have taken on a renewed importance within the workplace. When we celebrate group activities throughout our work family – even if in a virtual format – we cultivate belonging across a diverse workforce, while enabling employees to come together and grow as a team.
What are some examples of community celebrations?
Even though they may be virtual due to the pandemic, community celebrations are – at their core – all about sharing joyous events throughout an organization. Examples include team outings, holiday observances, charitable events, social responsibility projects, off-site team building, running clubs, festivals, and more.
But how can organizations – especially large enterprises – make it possible for the entire work family to share in and celebrate community events? Many world-class organizations have turned to a flexible software solution such as Community Celebrations®, part of Workhuman Cloud®.
Learn more about Community Celebrations from Workhuman®
Through such platforms, community celebrations are presented throughout the organization in an online feed, making it easy for co-workers to participate in and celebrate the team activities and company events of the entire work family.
In these times, the desire for community, connection, and belonging with our work family is more important than ever. If ever there was a time for the unifying force of community celebrations, that time is now.
In the end, it's all about sharing joyous occasions among a work family. "People intrinsically seek joy," notes Alex Liu in Harvard Business Review (HBR). "And joy connects people more powerfully than almost any other human experience."
How can community celebrations make your organization a "celebration company"?
Community celebrations can and should be shared throughout the organization. It's a way to actively promote diversity and inclusion and helps create a strong sense of belonging among your humans. It's all about creating a "celebration company" – a culture in which employees can build relationships and strengthen connections through shared interests and group events.
That's where a software solution such as Community Celebrations comes in. It makes it easy for organizations to forge strong connections through shared interests and group events. Here's how:
Extend the celebration – Because it lives online, the Community Celebrations timeline extends the lifespan and impact of the event. As team members add their own memories, events take on a richer meaning through vibrant dialogue and exchanges.
Personalized experience – Colleagues can share moments that matter in a truly personal way as they contribute firsthand stories, pictures, videos, and comments that make the event celebration unique.
Anyone can be a cultural energizer – HR has typically been the initiator of celebrations within an organization, but with Community Celebrations, anyone can initiate a celebration and invite others to participate – that means positivity and energy comes from all corners of the organization.
Open invitations – Even though many employees are now working remotely, anyone and everyone can still be part of community celebrations.
What are the benefits of a celebration culture?
Community celebrations help create a culture of celebration within your organization. Such celebratory cultures are built on a foundation of belonging, social support, and social exchange. A culture of celebration is even more important in today's world, and includes the following benefits:
Higher employee engagement: The social support that comes from co-workers through community celebrations has been shown to significantly impact engagement.
Higher productivity: Celebrations make employees feel they are part of a group, working toward shared goals – and that increases motivation, positivity, and overall productivity.
Reduced conflict and improved relationships: The social exchange that comes from community celebrations reduces conflict, improves performance, facilitates information sharing, deepens empathy – while promoting more pleasant and efficient patterns of exchanges, boosting trust, and increasing "tolerance of imbalance in exchange relationships."
Higher levels of learning and performance: Community celebrations foster a culture of psychological safety and inclusion – and that leads to better learning and performance outcomes.
Reduced stress: When co-workers provide social support through celebrations, it can ameliorate the impact of a large workload and thereby buffer the impact of burnout.
Increased resilience and trust: A consistent flow of relational exchanges raises levels of commitment, concern for the reputation of oneself and others, and levels of trust and resilience.
Better health: Community celebrations help create belonging, which contributes to improvements of the physical body system. Likewise, those who feel they don't belong may experience both psychological and biological illness effects and even a weakened immune system.
Happier, more productive employees: According to one study, "participants stated that organizational celebrations made them happier in their job, improved diversity and workplace knowledge, reduced isolation, and cultivated relationships, which all contributed to their desire to be more productive in their job."
Greater affective commitment: Reward and perceived social support are direct contributors to affective commitment – thereby increasing an employee's intent to stay.
How do community celebrations impact the bottom line?
Celebrating group activities and experiences throughout an organization can foster both a healthy culture and a healthy bottom line. That's because a true culture of celebration is the cornerstone of an engaged workforce. And employee engagement has a direct and measurable impact on your organization's financial success. Engaged employees are more productive and a catalyst for increased customer loyalty, sales, and profits.
Check out our engagement checklist: 7 Ways to Boost Your Engagement Scores
The bottom line? According to a recent SHRM/Workhuman employee recognition report, it's all about humanizing the employee experience. The report found when employees are very/somewhat satisfied with the celebration of events, they are nearly 2x as likely to agree their company is a good place to work, and the organization is 95% more likely to have won awards for its culture. That's the kind of culture that enables an organization to thrive during a crisis like the one we're in now.
Celebrating the group activities and achievements of a work family in times like these is an effective and inspiring way to not only create a community atmosphere; it also helps HR professionals differentiate the organization.
Time to make your company a "celebration company"
Writing for HBR, Michael O'Malley, Ph.D., notes that celebration is an inherent component of our personal lives. Shouldn't it be the same in the workplace? Especially now? "Like good families, good organizations have the same responsibility. If they want to create a real sense of community among their teams, they also need to create shared experiences."
Discover how you can bring the power of Community Celebrations to your organization.
Learn more about Community Celebrations from Workhuman
RELATED POSTS
Back to Basics: What Is Employee Experience?