Fast-growing companies often owe much of their success to productive and positive workplace cultures. While rapid growth is undoubtedly good for an organisation's bottom line, it can be a challenge to preserve the very culture that fuelled success in the first place.
This was the scenario faced by Dublin- headquartered Version 1, which provides highly innovative IT services and solutions to some of the world's largest and most prestigious private and public organisations.
This case study explores how Version 1 partnered with Workhuman® to build a tailor-made global recognition programme during a period of rapid international expansion and delivered:
A consistent recognition experience for all employees
A platform to reinforce the company's key behaviours
Key data insights showing how teams use recognition to inspire their colleagues
The challenge
Version 1 is experiencing a period of exceptionally rapid growth. Its reputation for excellence has fuelled demand for its services, while broader market trends – for example, the rise of hybrid work and the desire to digitalise operations – have accelerated its expansion. At the same time, Version 1 has embarked on a successful strategy to acquire liked-minded, complementary IT service providers, bolstering its ability to service its clients. In all, 13 different organisations have been welcomed into the Version 1 fold.
Preserving corporate culture in a time of rapid growth
In just a few years, the company has grown its workforce from 400 to more than 2,300, with people located in markets across the globe.
When Version 1 employed a few hundred people, most of them were located in the same office. As more people were hired, new markets opened and newly acquired companies were onboarded. The team needed to be more intentional about promoting and managing its culture.
Version 1 has always used employee recognition as a way to promote its culture and instil desired behaviours. But with programmes managed locally, there were some geographic differences that multiplied as the company continued its expansion. The company needed one global recognition initiative based around its key objectives.
Version 1 was looking for a consistent recognition framework that would help onboard new employees.
With so many new joiners at the company, it was important they knew which behaviours to recognise in others and model themselves.
Opportunity for improvements
As an eleven-time Great Place to Work winner, Version 1 leads the way when it comes to providing an excellent employee experience. Even still, the team is continuously seeking new ways to improve the working environment.
Data collected from the annual Great Place to Work employee surveys provide rich insights into what it's really like to work at Version 1. While feedback has been consistently positive, the company's senior leadership team saw room for improvement within the employee recognition strategy to help attract and retain the best candidates.
The solution
In collaboration with Workhuman, Version 1 launched a new recognition programme called CallOut, the company's first fully digital global recognition platform that everyone in the organisation – regardless of their location – can access and benefit from.
Built to foster key behaviours
The CallOut platform was built to reinforce and encourage six key behaviours that are critical to promoting a strong organisation, ensuring customer success and engaging employees. Each time someone exhibits one of these key behaviours, they are eligible for a "callout" from their manager or peers.
A programme built on trust
Trust breeds empowerment; when you allow people a degree of control over their working day, they are able to do their best work.
The idea of trust is embedded in the CallOut programme, with approvals and authorisations of monetary awards kept to the absolute minimum.
Recognition moments range from "praise" to "take a bow" – or in monetary terms, from an acknowledgement up to 500 euros. Rewards up to the value of 50 euros require no approval. Version 1 has a team of CallOut advisors to guide nominators through the process, to make sure people are rewarding their colleagues in an appropriate and fair way.
87% of the Version 1 team received an award in year one of the CallOut programme – well ahead of Workhuman's best practice goal of 80%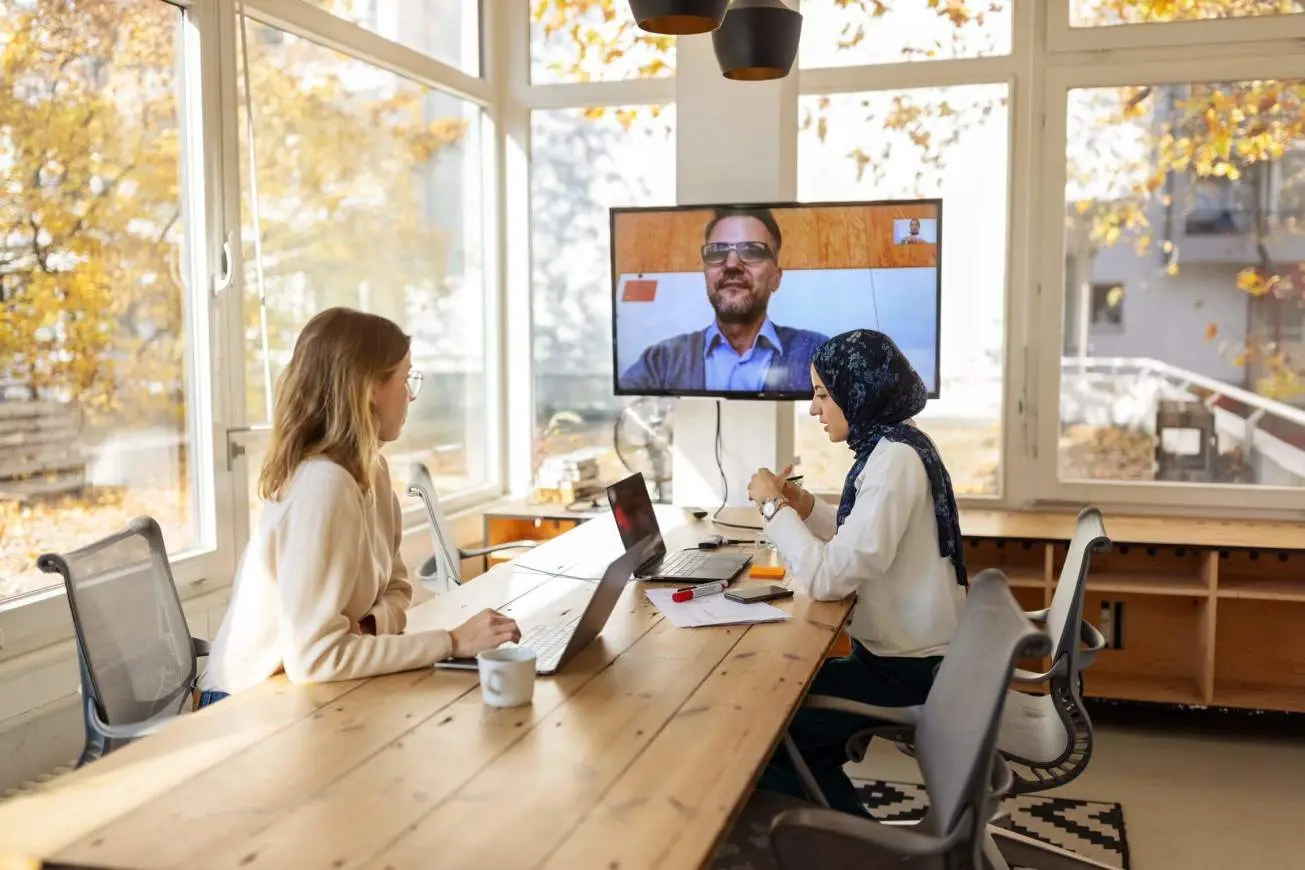 Getting CallOut off the ground
Version 1's launch was an overwhelming success thanks to four contributing factors:
The company's senior leadership team was committed to the rollout, both financially and personally. They understood that recognition is powerful in attracting talent and reducing employee turnover.
Version 1 recruited and empowered a network of champions across the business to drum up interest and kick-start recognition moments.
Version 1 created a series of online learning courses and new induction modules designed to maximise adoption. CallOut is embedded in the company's business processes and vocabulary from an employee's first day on the job.
The CallOut launch was timed to coincide with Version 1's well-established Excellence Awards – when employees are recognised for their contributions over the previous year. The awards used to be an annual, one-off event at a single location. Now celebrations last a month and, because CallOut is a digital platform, people from all across the business can participate and celebrate.
On average, each employee received 4.9 rewards, placing the company in the top 25% of the technology sector and doubling the industry average.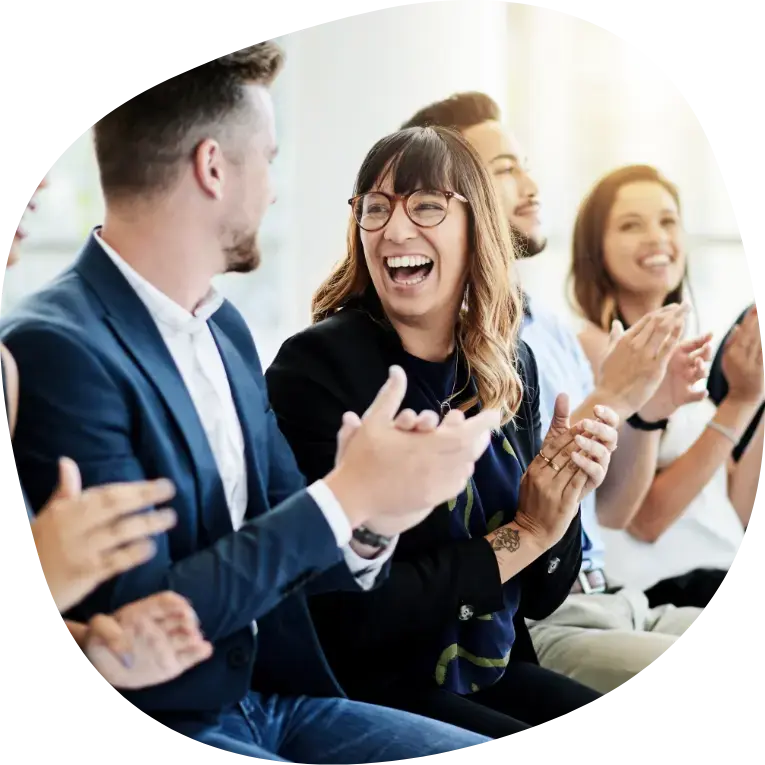 55% of employees recognised their co-workers. This also puts the company in the top 25% of technology companies.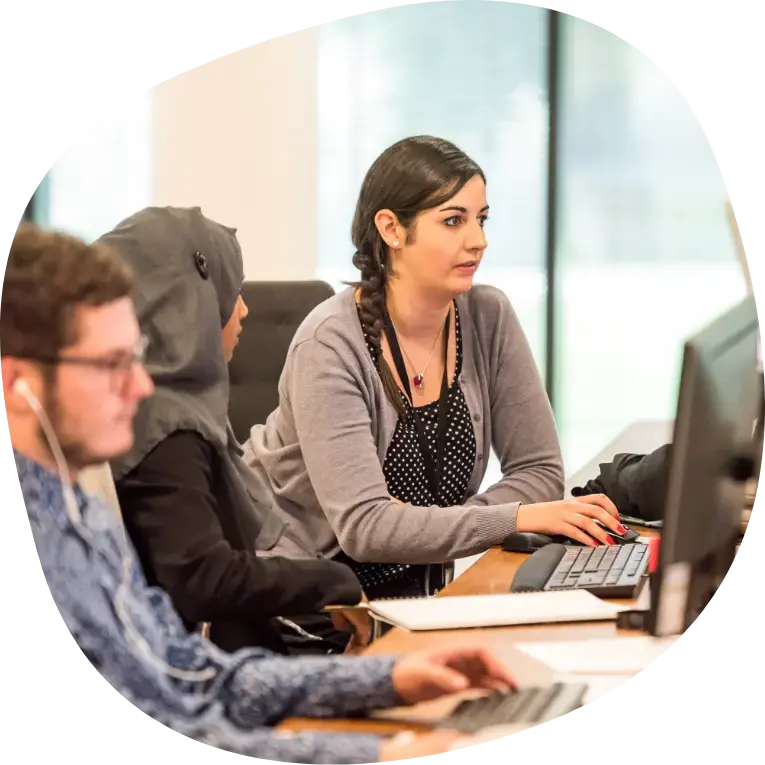 The results
Repeat recognition drives repeat behavior. Recognition is most effective when it's widely adopted. At Version 1, a majority of employees are not only receiving but also giving recognition. That puts Version 1 in the top 25% of technology companies when it comes to employees' recognition experience.
Future plans
Version 1 has plans to link CallOut to events such as International Women's Day. Milestones like these can provide extra focal points for employees by inspiring them to recognise female mentors in the business or male colleagues who are going above and beyond to give women a platform.
Like so many other companies, Version 1 is adapting to a hybrid model of working. During the pandemic, everyone was at home, so everyone had broadly the same CallOut experience. Now that people are in the office, at home or switching between the two, CallOut is evolving to meet these diverse needs. For example, recipients are now celebrated on TV screens in office reception and communal areas, reminding employees of what great looks like.
As a data-driven business, Version 1 is scrutinising the intelligence provided by CallOut to uncover patterns of behaviour. Recognition data is helping uncover high-performing teams and individuals and people who contribute to business success in novel or unexpected ways. The data will help pinpoint teams and departments where recognition levels are below par, allowing Version 1 to take action to coach and educate employees on the immense power of a simple "well done."