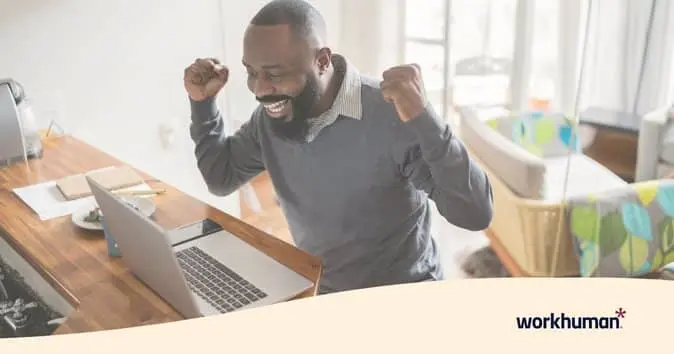 The workplace today is more dispersed than ever before. With the rise in remote work and the sustained popularity of hybrid work schedules, a dispersed workforce is only likely to become more prevalent.
Leaders need to actively work toward building a strong culture of connection throughout the organization to avoid any potential challenges.
So, how can businesses build relationships between all employees regardless of where they work? And how will it impact the success of the business?
It may sound simple, but one way to start building relationships needed for a successful team is through virtual team-building Zoom games.
We'll walk you through everything you need to know about using virtual group activities to promote online team building. We'll also take a look at the most popular online games and what they can do for your company.
Why is virtual team building important?
Employees do their best work when they feel comfortable being themselves at work. And while that may seem like a challenge for those who work remotely, it doesn't have to be. All that's required is the right kind of culture.
And what kind of culture is that? A culture of appreciation and connection. That largely means connection with other employees. In fact, Workhuman® research has found employees – regardless of their way of working – feel more connected to their colleagues than their company.
The research has also found "remote workers employed at companies that commemorate [employees' work and life milestones] feel more respected (78% vs. 58%) and appreciated (75% vs. 44%) overall than remote workers at companies who don't."
Organizations looking to build a productive remote workforce need to be building the kind of workplace their employees need to thrive. And a few online team-building games can help teams start on that journey.
18 Fun virtual games to play on Zoom for team building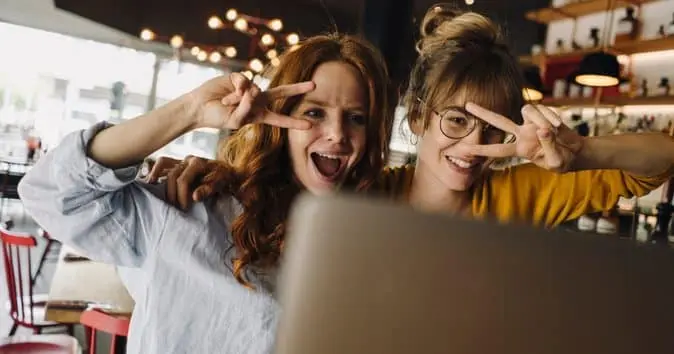 Luckily for managers of remote teams, there are hundreds of different games, puzzles, and activities online that can be used to build connection and appreciation into the team culture. can
To make it easy for you to find the right options for your specific needs, we have laid out all of the virtual games that will be discussed in this post with their fun, impact, and effort levels.
| Zoom Game | Fun | Impact | Effort |
| --- | --- | --- | --- |
| Outback Team Building Virtual Escape Room | High | Medium | Medium |
| Never Have I Ever | Medium | Medium | Medium |
| Tiny Campfire Hangout | Medium | High | Medium |
| The Go Game Show | High | High | Medium |
| Weve Murder on the Mystery Express | High | High | Low |
| Gingerbread Wars Showdown | High | Medium | Low |
| Teamland Pancake vs. Waffles | Medium | Medium | Low |
| TeamBonding Virtual Casino Night | High | High | Low |
| Priority Experience Pizza-Making Class | High | Medium | Medium |
| Sparkspace Virtual Scavenger Hunt | High | Medium | High |
| Virtual Two Truths and One Lie | Medium | High | Medium |
| Virtual Painting Class | High | High | Low |
| City Brew Tour Beer and Cheese Pairing | Medium | High | Low |
| The Epic Self-Guided Meditation | Low | High | Low |
| Virtual Can You Hear Me Now | Medium | High | Low |
| Escapely Virtual Trivia Night | High | High | Low |
| Fun Empire Time Travel | High | High | Low |
| Laughter on Call Improv Event | High | High | Medium |
Now, with the overview out of the way, we can jump into these best games to play over zoom that your team will love. We will share all you need to know about these Zoom games including their cost, commitment level, and benefits.
Let's get started!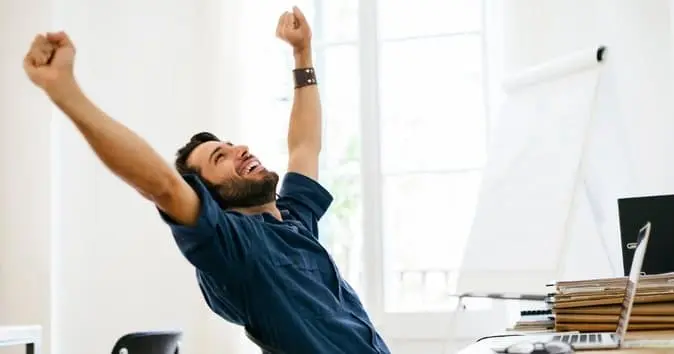 Time commitment: 60-90 minutes
Cost: Medium
Ideal team size: 5-10
Planning effort: Medium
Escape rooms have become one of the most popular group exercises for both work activities and social gatherings. People of all ages can enjoy this fun and engaging activity, regardless of their background or skill set.
However, few people know that there are virtual versions that are perfect for online team building.
When you sign up for Outbacks' event, you'll receive a passcode to enter a virtual room. Then, you and your team will have about an hour to find the clues hidden all over the space.
That means the entire staff will need to work together to escape in time. This is one of the best games you can play for a meaningful team-building experience that is both a fun Zoom game and also a challenge for your team.
In addition, it'll help employees work on their problem-solving skills, which is essential for working on projects with their remote colleagues.
Time commitment: 60-90 minutes
Cost: N/A
Ideal team size: 10-20
Planning effort: Medium
Employing remote or hybrid teams has many advantages, but there are also a few drawbacks. As we discussed earlier, one of the most notable disadvantages is the lack of personal connection.
It can be difficult to relate to someone when you only interact with them through email or in faceless virtual meetings. So, a fun way to break the ice between workers is playing some Never Have I Ever.
Most of us are familiar with the rules. Everyone starts with their 10 fingers in the air. Then, players will take turns sharing specific actions or things they themselves have never done. If you have done that activity, you have to lower one digit. Participants will keep going until they all run out of fingers.
Not only will this help employees get to know each other's work experiences, but it will also build bonds with co-workers who have similar interests outside of work.
If you have a larger group of employees, you can use breakout rooms to separate them into smaller groups. From there, team members can play a round, and when they are done they can pop back to the main room. Once everyone is back, use Zoom's breakout room feature to send them to a different room to learn more about other teammates.
Time commitment: 60-120 minutes
Cost: Medium
Ideal team size: 10-200
Planning effort: Medium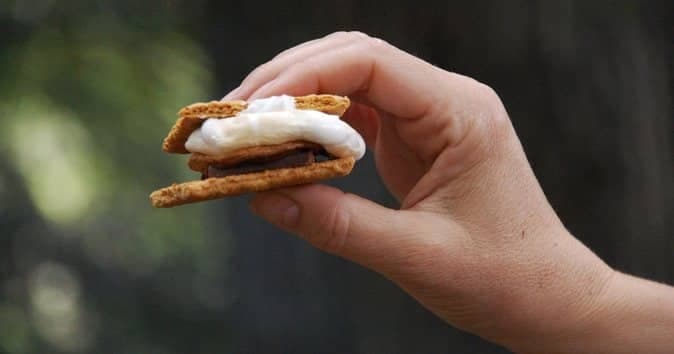 If you've ever been on a camping trip, you know the feeling of sitting around the campfire, sharing stories and laughs with others. The simple act of sitting around the fire can bring people closer together.
If you can swing it, get the team together for a camping trip. For remote and hybrid employees, though, that can be a difficult endeavor.
Virtual bonfires can be just as effective at cultivating team bonds as the real thing – and less flammable!
All you need is a conference app like Zoom or Skype and you're ready to participate. What's especially fun is that Tiny Campfire will ship s'mores ingredients to all your workers.
That means you can have a nice chat while you enjoy the sweet treats. This should foster collaboration among your workers while also getting a good laugh. Because of that, this game is excellent for welcoming newcomers to the staff.
Time commitment: 60-120 minutes
Cost: Medium
Idealteamsize: Customizable
Planningeffort: Medium
Working from home can get lonely. So, to keep matters interesting and employees engaging with one another, you can try out this game show.
It's a combination of a few different activities like trivia games and Family Feud. When you sign up for the event, the Go Game will assign you a host. They'll be in charge of running the activity so everyone else can join in and have fun.
That should spark a little friendly competition among your staff. This is a great way of boosting collaboration and even improving productivity as employees can learn about their colleagues' working style.
Time commitment: 60-90 minutes
Cost: Medium
Idealteamsize: 10-100
Planningeffort: Low
If you've ever participated in a game of whodunit, then you know how fun this event can be. You gather all your workers on a virtual train where you'll need to solve puzzles to win.
All players will need to collect clues to try to uncover the identity of the "murderer". The key to resolving the mystery is strong communication and problem-solving skills.
Plus, workers will have to learn to interpret their fellow staff members' facial expressions. To figure out if they're hiding facts, employees will have to rely on reading body language.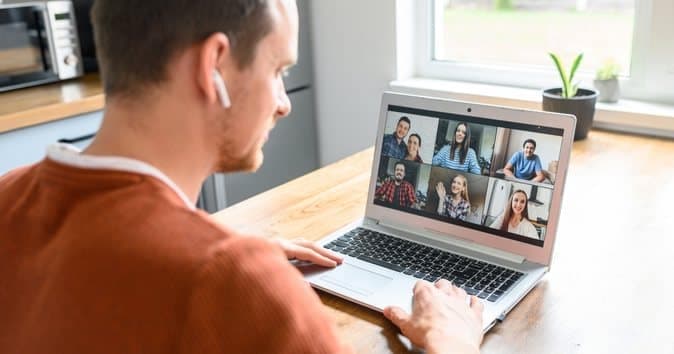 Time commitment: 90-120 minutes
Cost: Medium
Ideal team size: Customizable
Planning effort: Low
If you're looking to do something festive with the team toward the end of the year, baking cookies is certainly a good option.
The best way to do that is with an event like a Gingerbread Showdown. This is a cookie decorating contest that's fun for the entire office.
Gingerbread Wars will ship out the necessary ingredients right to your workers' doorsteps. Then, you can all conference call on Zoom and the fun can begin.
You'll all have about an hour and the same equipment to embellish your sweet treats. As you do that, the host will ask you questions about the work environment.
Employees will get to share their thoughts and give feedback. Finally, you'll all have the chance to vote on who you think has the best gingerbread creation.
Time commitment: 5-15 minutes
Cost: Low
Ideal team size: 2+
Planning effort: Low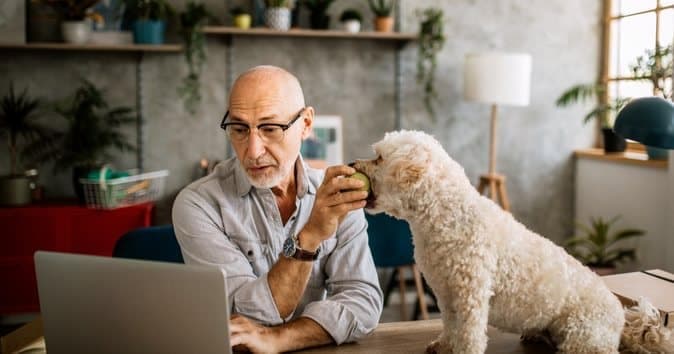 Sometimes remote or hybrid employees can have flexible working hours. Because of that, scheduling team-building games can be a bit challenging.
Thankfully, with Pancakes vs. Waffles, this shouldn't be an issue. That's because the game doesn't require any setup and you can wrap it up in a few minutes.
The premise of the activity is similar to Would You Rather. You give your team the option between the two delicious breakfast foods and ask them to choose one.
However, with this game, the entire team has to agree on the same option. So, to move the event forward, employees will need to display their negotiation skills.
That way, workers get to know each other while also sharpening their communication traits.
Time commitment: 60-90 minutes
Cost: Medium
Ideal team size: 20-100
Planning effort: Low
If you're struggling with employee engagement, this casino night can help you out. The high-risk, high-reward environment should get everyone excited about joining in.
On top of that, the event is entirely customizable. You can choose between a few game options, like blackjack and roulette.
Every station will come with an entertaining dealer. That way, you don't have to worry about running the games, just enjoying them.
The activity will help employees get to know each other. As they're placing their bets, they'll get to share a few stories and laughs. In addition, the games will sharpen your workers' focus and help them stay alert. Finally, these casino nights are excellent for celebrations at the end of a quarter or around the holidays.
Time commitment: 45-60 minutes
Cost: High
Ideal team size:20-100
Planning effort: Medium
Pizza parties are a common occurrence for in-person teams. Everyone gathers in the conference room and enjoys a slice while getting to know their peers.
Sadly, that's not the case for remote workers. Yet, with the Priority Experience virtual pizza class, everyone can take part in the event.
The company will ship ingredients to your workers. Then, you can all hang out while a professional takes you through the steps of preparing the meal.
By the time the pizzas are in the oven, the entire team should have had an opportunity to break the ice. Then, while they wait for the pies to bake, they can enjoy each other's company. This will both improve their networking and help them build bonds with one another.
Time commitment: 30-60 minutes
Cost: N/A
Ideal team size: 5-100
Planning effort: High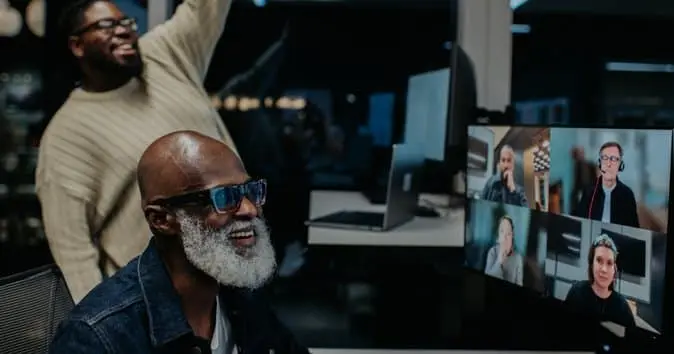 If you're looking for a budget-friendly, team-building exercise, then a scavenger hunt may be for you.
To play this game, all you'll need is an activity manager. This person will be in charge of choosing the hunt items and keeping score.
They can choose any objects that are commonly found in the house. That includes toilet paper, frozen pizzas, candles, or even band-aids.
Once they have a list of items, everyone can hop onto a Zoom meeting, and the game can begin. At the start line, all the staff will have their cameras on.
Then, once the manager announces an object, everyone will turn their camcorders off. The fastest person to switch their video back on with the item in hand scores a point.
Finally, the first employee to accumulate 50 points wins the game.
Time commitment: 30-90 minutes
Cost: N/A
Ideal team size: 10-20
Planning effort: Medium
Many of us played two truths one lie back in school. That's because the activity is one of the most popular icebreaker games.
As you can tell by the name, each participant has to write down three statements. Two of which should be factual, while one is completely made up.
To win, you'll need to figure out which declaration is false. This event can bring workers together because it'll make it easier for employees to get to know each other since everyone will have to share at least two facts about themselves.
It will also enhance networking skills. Because you need to ask questions to get to the bottom of the truth, communication is key.
Time commitment: 60-90 minutes
Cost: Medium
Ideal team size: 2-495
Planning effort: Low
Painting can be an incredibly useful team-building tool as it has many benefits, like relieving stress and boosting memory function.
That makes it an amazing way to bring your team together. Everyone can relax and unwind as they learn about different brush strokes and colors.
On top of that, drawing can unlock creative potential. This should increase your workers' emotional intelligence and bring out their best selves. As a result of events like these, you may see a rise in employee well-being.
One downside of this particular service is that the business doesn't deliver to the entire country. The services don't extend to Alaska, Puerto Rico, and Hawaii.
Time commitment: 60-90 minutes
Cost: High
Ideal team size: Customizable
Planning effort: Low
If you have a team full of foodies or beer lovers, this may be the event for you. First off, anyone can enjoy the event from the comfort of their own home. City Brew will deliver its care packages right to your doorstep.
Then, your staff can all join in on a Zoom call where you'll spend a bit of time unboxing the packages while people chit-chat and catch up.
The kit will walk you through different brews and talk about flavor profiles. You'll also get to learn about cheese pairings that work for each beer. Of course, managers should be aware of their team's preferences and dietary restrictions. If you have someone who doesn't drink beer or eat cheese, this might not be the best use of time.
Time commitment: 20-30 minutes
Cost: N/A
Ideal team size: Customizable
Planning effort: Low
Working remotely, as we've discussed, can lead to a lack of connection between an employee and their peers and company. And when a lack of connection is prevalent, workers tend to be more uncertain and more stressed out.
This makes it especially hard for your employees to develop bonds with one another and the company. Fortunately, there are many ways you can go around this issue.
Meditation can be an exceptionally effective team-building exercise. It can reduce anxiety and help your staff find their emotional and mental centers. This should lead to a less stressful work environment and better well-being for your employees overall.
Time commitment: 60-90 minutes
Cost: N/A
Ideal team size: 10-20
Planning effort: Low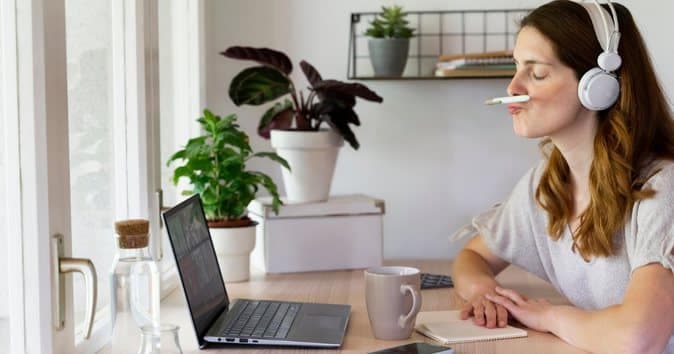 If you're looking for an effortless and fun activity, then this game should do the trick. The rules of Can You Hear Me Now are pretty simple.
You have to describe an image using geometric terms exclusively. These include expressions like a triangle, square, degrees, and specific directions.
Start by collecting a bunch of random images. Then, ask your workers to grab a pen and paper. Once everyone's ready, the game can begin. Without showing your staff the picture you're describing, instruct them on how to draw it.
This should get the creative juices flowing. Plus, it'll allow you to gauge how employees learn best, whether it's visually or auditory.
Time commitment: 60-90 minutes
Cost: Medium
Ideal team size: 5-600
Planning effort: Low
Competitions are one of the fastest ways to build team spirit. So, if that's what you're after, this trivia night may be just the ticket.
To kick off, Escapely will provide you with question categories and a host. Your employees will then have to divide themselves into groups.
From there, employees take turns answering general knowledge queries, keeping the entire staff on their toes. They have to be ready to answer random questions at any moment, which can improve their critical thinking and boost their adaptability.
Plus, trivia night is a great ice-breaking game. It'll also allow you to assess your workers' awareness of current events and potentially find common hobbies with others based on the questions they answer.
Time commitment: 60-90 minutes
Cost: Medium
Ideal team size: Customizable
Planning effort: Low
Connecting with coworkers can be tough when everyone is in a different location. So, taking a trip through time may be exactly what your team needs to bond.
Fun Empire created the Time Travel activity to take your employees on a journey. You're all stranded in an unfamiliar space and you have to work together to return to your timeline.
The activity is great for team bonding and innovative thinking because it involves solving puzzles and finding clues scattered across history.
Time commitment: 20-30 minutes
Cost: Medium
Ideal team size: 15-30
Planning effort: Medium
We all know the saying "laughter is the best medicine," and with this game, we can see why.
The company offers you access to its Laughter Gym. However, unlike a regular gym where you work out your muscles, there you'll exercise your mind.
The activity includes elements of improv and stand-up comedy to test your wits. Your staff will need to come up with interesting storylines and jokes.
So, you'll work on skill development while laughing together.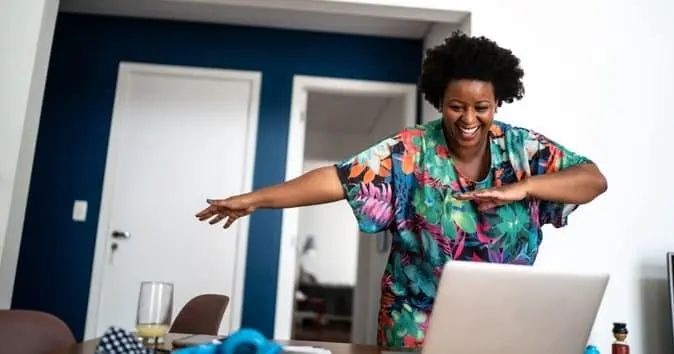 Build, send, and act on employee engagement surveys with ease using our Guide to Employee Engagement Surveys.
FAQs
How do you use Zoom conference calls for team building?
There are many ways to use Zoom for group bonding activities. In addition to team meetings and one on one check-ins, you can hire a team-building company that uses the platform as its main form of communication. Although, if you prefer, you can come up with your own games. Some examples of that include virtual two truths and one lie and guided meditation.
What's the best game to play on Zoom for large teams?
If you have a particularly large remote team, there are a few games you can play together as a group. For instance, Confetti's painting class can accommodate up to 495 participants. Other than that, Weve's murder mystery game works with about 100 players.
What are the best Zoom virtual icebreakers?
There are countless icebreakers that you can implement on Zoom. One of the most popular activities is Never Have I Ever. Besides that, a quiet beer and cheese tasting can do the trick.
Wrapping up
With a remote or hybrid workforce, team-building exercises are crucial. They'll help keep your employees engaged and boost productivity, wherever your people are located.
Some of the most exciting virtual games include escape rooms, trivia nights, painting classes, and pizza-making courses.
No matter what you choose, the focus should be on having fun, de-stressing, and hopefully connecting on a more personal level with peers and colleagues.