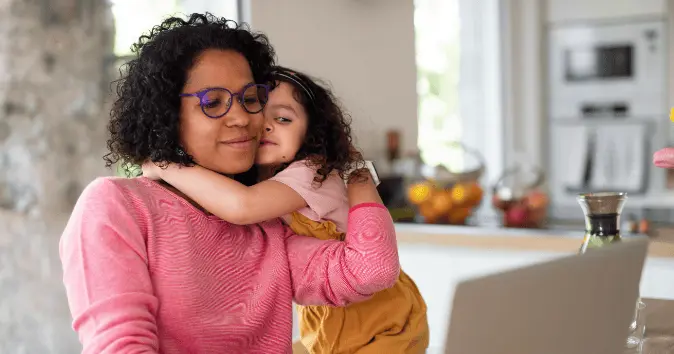 Parents are a stressed group of employees. On top of the demands of work, they need to balance pickups, drop-offs, childcare, and always be ready for the dreaded mid-day phone call from school that throws the whole day off.
It's the organizations that support working parents and combat these unique challenges with unique solutions that will help meaningfully alleviate the heightened levels of stress and burnout they feel.
Over the last few years, working parents have helped force conversations about workplace stress, work-life balance, and work schedule flexibility.
Today, we're going to talk about how to support parents and turn those conversations into policy and practice. Doing so is better for the employee and their mental, emotional, and social wellbeing, which in turn means it's better for the business overall.
As we'll see, everyone in an organization wins when parents are supported.
What are the challenges faced by working parents?
Being a parent is rewarding, fulfilling, and immensely stressful all at once. It is a full-time job with no set hours and a job description that includes "caring for another human life."
Working parents are overloaded with responsibilities as a default. Especially with school-aged children. Even the good days where there are no hiccups require a choreographed dance of getting them to and from school, feeding them dinner, getting them to bed, and getting their work done.
As any parent will tell you, even those days are rare. Parenting and work are frequently at odds with one another because, as it turns out, kids don't care about your work. Like, at all. You're on a very important call? Well, they need a very specific marker, and they can't find it.
Parenting can be isolating. It's not always a guarantee that family members are readily available to help, which can be especially stressful for single parents. And even if quality childcare is available, childcare costs don't always make it accessible.
Historically, working mothers have been expected to carry the heavy burden of raising children. A responsibility that has historically been rewarded with higher stress, fewer career growth opportunities, and in some cases, the loss of their job.
The stress of parenting reached a fever pitch during the COVID-19 pandemic as school, work, and daycare all found themselves under the same roof.

According to the Bureau of Labor Statistics, millions of women dropped out of the workforce from February 2020 - February 2021. In the summer of 2020, one in three women said they were not working because of childcare issues.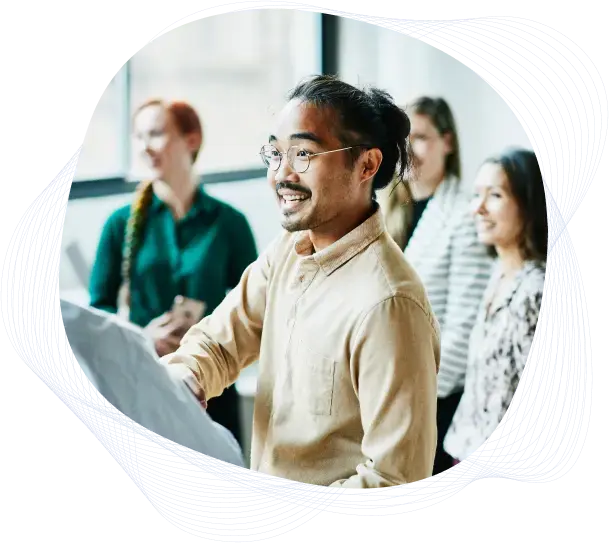 Out of necessity, many organizations introduced one of the more groundbreaking parental benefits in years: flexible work arrangements. Finally, given a taste of what work-life balance really looked like, hybrid and remote work served as a massive stress reducer.
Balancing work and family responsibilities is a job on top of a job on top of a job. Next up, we're going to talk about why you should make it your job to support every working parent in your organization.
What are the benefits of supporting working parents?
At the highest level, how you support parents will determine the fate of your business. Diversity, equity, and inclusion (DEI) initiatives are good for people and businesses, and parents are a huge part of your DEI strategy.
Supportive parental policies and practices can reduce stress and burnout, promote psychological safety, and boost physical, emotional, mental, social, and financial wellbeing.
Strong support from their organization will transform their experience as an employee. This is true for all parents, but especially women.
The benefits of supporting working parents extend to everyone in the organization. When parents feel supported, they're more engaged and more productive.

They're also more likely to feel connected to and develop a sense of trust with their co-workers. That makes it much easier for them to openly communicate things that come up at home.
By supporting parents, you're supporting their teams, their departments, and their entire family too. This support shows up in employee wellbeing and turnover reports and in employee engagement and satisfaction numbers.
In supporting parents, you're also telling everyone in the organization that who they are as people and the lives they have outside of work matter. We can't cordon off our lives to not interfere with work. Embracing the messy chaos is one of the most supportive things leaders can do.
How can employers support working parents?
There are countless ways you can support working parents in the workplace. This support should be ingrained in company policy and in day-to-day interactions and communications.
Benefits
Paid maternity leave has been a corporate benefit for years, but it's only over the last decade that paid parental leave and fertility benefits, two massive family-friendly policies, have taken root in the United States.
There are also practical, daily support accommodations like pumping rooms for new mothers or a flexible work schedule that allows for customizable working hours. These types of workplace modifications can make all the difference between a stressed and sustainable employee experience.
Other benefits might include on-site childcare facilities, subsized childcare costs, physical and mental health resources, and new family stipends. All of them can have an overwhelmingly positive effect on a parent's well-being and their ability to shoulder the responsibilities of work and life.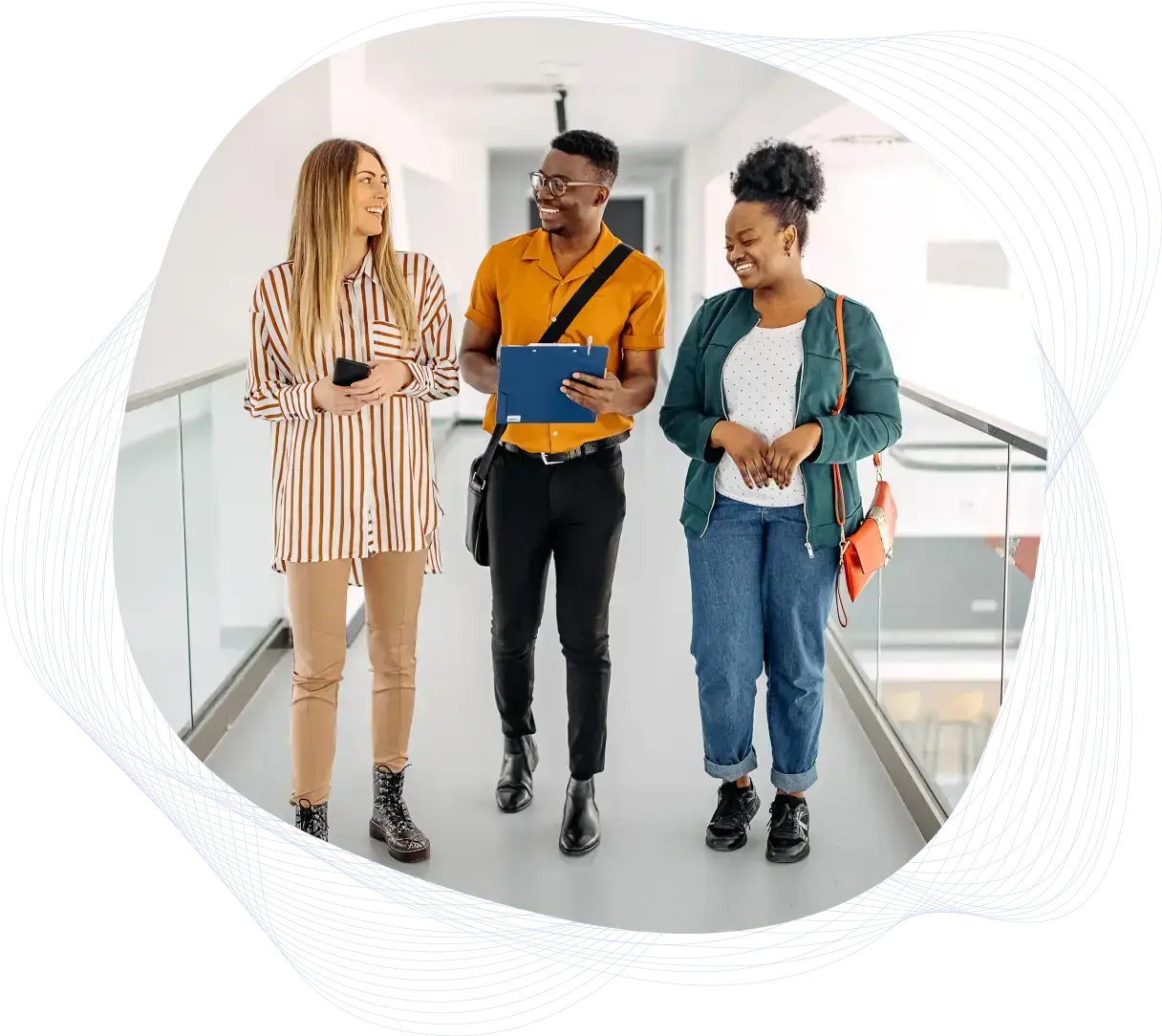 Support resources
There are also employee resource groups (ERGs) for parents. A working parent ERG can provide immensely valuable communal support at work. ERGs are a great way for organizations to stay up-to-date on what they can be doing to support employees.
Every employee group needs varying degrees of support, and organizations create an inclusive workplace culture when they support all of them equitably. Becoming a parent is a life-changing experience, and an organization's support should match its magnitude.
What not to do when supporting employees with children
Parents, especially mothers, have been unjustifiably categorized in the workplace for decades. They don't love their job enough, they don't love their family enough, they're unreliable.

For mistakes to avoid when supporting employees with children, let's start with not falsely stereotyping them or casting judgment. Parenting and work are not compatible forces.
Those stereotypes have stifled careers and stained reputations. They've also led to cases of discrimination and favoritism.

Another don't: don't let unconscious bias seep into personnel decisions on any level. Reassess hiring and promotion processes, seek out training, and check in with parents to see what they need.
If there's a common thread in this post, it's the importance of flexibility as a means of support.

A rigid work schedule is going to make it difficult for many parents, especially those with school-aged kids, to manage their day or create a better work-life balance if they are not empowered to get their work done in the best way for them.
The path to supporting parents at work starts by understanding the unique challenges faced by the parents in your organization and leading with empathy.
Examples of companies that support working parents
Companies in every industry are expanding the scope of the benefits they offer parents. Below are some examples that could help inform your own benefit packages.
Empowering Flexibility at Flatiron Health
Flatiron Health has taken on a holistic approach to employee wellbeing and features flexible work arrangements, hours, and paid time off.

For working parents specifically, they include family-building care; fertility, adoption, and surrogacy support; and support for childcare responsibilities.
Childcare Subsidies at PwC
PwC's parental support initiatives include backup care reimbursement, mothers' rooms in their offices, dependent care flexible spending accounts, flexible spending accounts for subsidizing childcare, and family sick days.
All of these benefits are focused on addressing key sources of emotional and financial stress for working parents and helping PwC walk the walk when it comes to creating a family-friendly environment.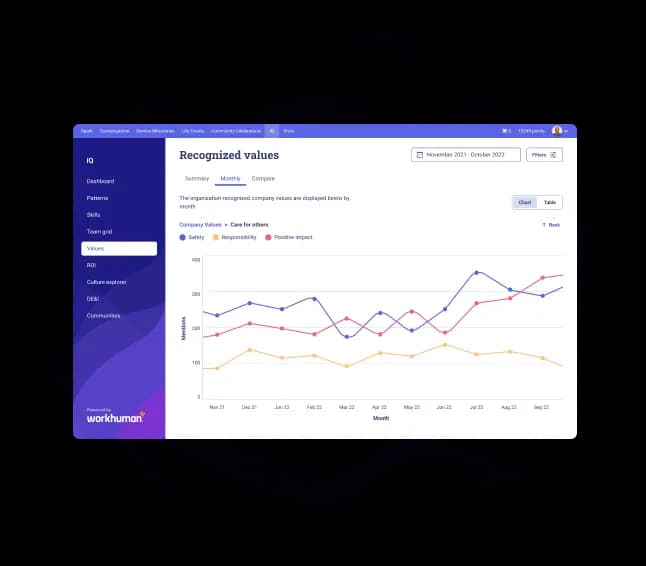 AAA is bringing parents together to help each other
AAA is another company that promotes flexibility as a major parental benefit. They employ flexible hours and hybrid work arrangements.

For additional parental support, AAA offers adoption assistance and brings parents together with employee resource groups.
VideoAmp is putting parents first
VideoAmp features a flexible working environment like many employers do. They also provide initiatives like unlimited PTO and offer their employees and eligible dependents with free mental health support.

For working parents, they offer full paid parental leave and even an annual family vacation stipend. At VideoAmp, it's expected that employees take time off.
uShip is leaning into flexible work
For working parents at uShip, they, too, received flexible work hours and remote work options. Both maternity and paternity leave are fully paid, and the company has created maternity suites in the office for returning moms.
👋 Attention leaders! Do you want to improve employee wellbeing and drive business success? Discover how strategic recognition can help in the Workhuman and Gallup report: "Amplifying Wellbeing at Work and Beyond Through the Power of Recognition."
🔍 Learn how recognition can improve engagement, reduce burnout, and increase company loyalty, resulting in clear ROI. 💰 
🌎 The report examines a large-scale study of over 12,000 employees across 12 countries and uncovers the connection between recognition and wellbeing in each region.
🚀 Take action to improve employee wellbeing today! 
FAQs
What is the biggest challenge for working parents?
Working parents face a bevy of challenges at different stages. For new parents, the biggest challenge might be returning from parental leave. For parents of school-aged children, it might be coordinating their children's schedules.

If we needed to boil it down to one challenge, we might identify the biggest challenge as the rigidity of a workday. The responsibilities of life don't wait for a good time at work.

As an employer, finding ways of introducing flexibility into the workplace is a powerful way to support working parents.
How do you support working parents?
You can support working parents in dozens of ways. Paid parental leave, fertility and adoption support, and flexible work schedules are some of the benefits that can make a major impact on a parent's employee experience.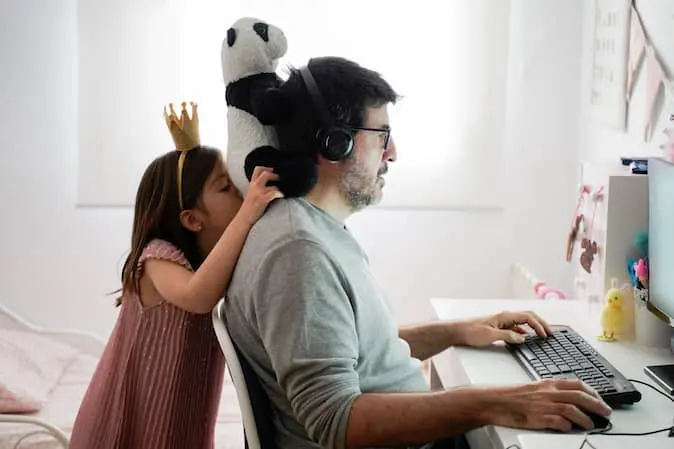 Conclusion
Becoming a parent is a major life moment. One that should be celebrated and supported by all organizations. Parents are a highly stressed group of employees, and employers would be wise to ask parents about ways they can support them most effectively.
Supporting working parents is an essential piece of your wellbeing and DEI strategies, which themselves are high on the list of ways to create an environment of appreciation to boost employee happiness.

It also sends a message to other current and future employees that their humanity is embraced and supported at work.