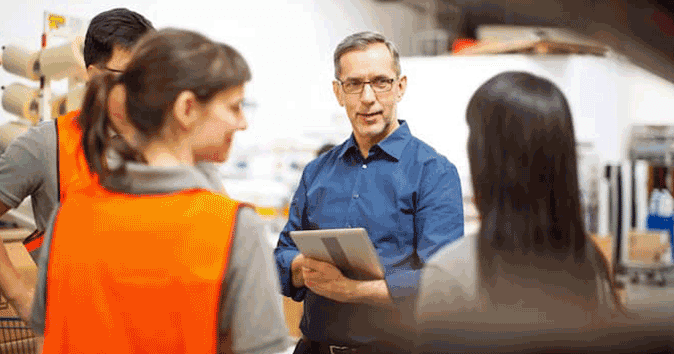 Creating human connection within the workplace is one of the keys to a solid workplace culture. 
Mentorship programs are a great way to encourage building these connections among co-workers of various levels and foster professional growth at the same time.
The root of successful mentoring is knowing how to arrange productive mentor meetings. This article will dive head-first into everything you need to know about organizing an effective mentoring session.
What is a mentor meeting?
Developing a good mentor-mentee relationship starts with establishing that mentoring is a two-way street. A mentor meeting does exactly this: providing an avenue for mentors and mentees to discuss professional career paths, set expectations, and build rapport.
Specific objectives may vary from each mentorship to another, but the primary purpose is to connect the mentor to the mentee and facilitate a healthy exchange of insights, feedback, and goal-setting.
Different types of mentor meetings
According to UC Davis, mentor meetings can generally be categorized into three types: traditional one-on-one mentorship, distance mentoring, and group mentoring.
A traditional one-on-one type is much like a regular meeting involving a mentor and a mentee. It's typically done in an office setting where the partners meet face-to-face.
With distance mentoring or virtual mentoring, mentorship meetings are conducted over video conferencing platforms. This is for remote employees paired with those working in the office. 
On the other hand, group mentoring usually pairs one mentor with a team of mentees.
The long term impact of mentor meetings
These types of meetings encourage employee engagement because they present an opportunity for people to forge deeper connections to their work. In addition, below are three more long-term impacts of these productive meetings on the workplace.
Personal and professional growth
Having mentors can help motivate employees to strive for career development. Guidance from more seasoned employees can offer more than office camaraderie—it can teach mentees about how to personally and professionally be engaged in their work.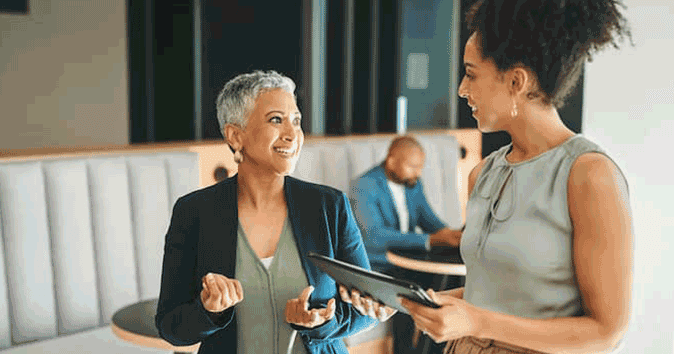 Building a foundation for life-long learning
Inspirational mentors create life-long learners. These mentor meetings can teach employees that you can always learn something from everyone. They promote a continuous search for performance, knowledge,  and skill-based development.
The ripple effect of mentorship on others
An article from LinkedIn touches on the ripple effect of mentorship and its immeasurable potential to deliver long-lasting effects in the workplace. These mentoring programs essentially help the mentee become the mentor.
It marks the beginning of an excellent—and hopefully, lasting—cycle of how skills and insights are disseminated within co-workers.
Learn how the Workhuman Platform can transform employee engagement in your organization. 👉Request a demo today!
How to structure a productive mentor meeting
So, where should you start? Below are four tips to guide you in understanding the structure of these mentor meetings.
1. Establish the meeting's purpose and set expectations
Every session should have a purpose. Start by outlining what you want to achieve with every meeting and ensure that discussions are geared toward these objectives. Additionally, you may use your first mentor meeting to set expectations for future sessions.
Mentors and mentees can use Workhuman's Conversations® to simplify this real-time exchange of ideas, objectives, and expectations.
2. Create a flexible meeting agenda for discussion topics
To better facilitate every session, create a mentor meeting agenda and plan which discussion topics to cover. We'll talk more about some of the vital discussion points further down this article.
Make it a priority to create a productive yet flexible plan. You can even go as far as constructing a template to make an agenda for the next mentor meeting.
3. Set up a comfortable and respectful environment during the meeting
Spend your first meeting getting acquainted with your mentor or mentee. Get to know each other's personal and professional backgrounds. Establish an environment where both mentor and mentee can comfortably talk.
It might take some people more time to open up, but these meetings are a great time to share experiences. Let the conversation flow, but remain respectful and professional. It's important to set boundaries during the first session.
Ensure that the mentor and mentee leave looking forward to the next meeting.
4. Utilize strategies for effective communication and active listening
Mentors should take the lead during discussions, but that doesn't mean they're the only ones who get to talk. They should also practice actively listening to the mentee's answers and ideas. 
This prompts a clearer and more effective exchange of information. Meeting with your mentor should never feel like a lecture or a one-way conversation.
Preparing for a successful mentor meeting
Once you know all of the areas you want to cover, it's time to prepare for a successful mentor meeting.
1. Identify key discussion points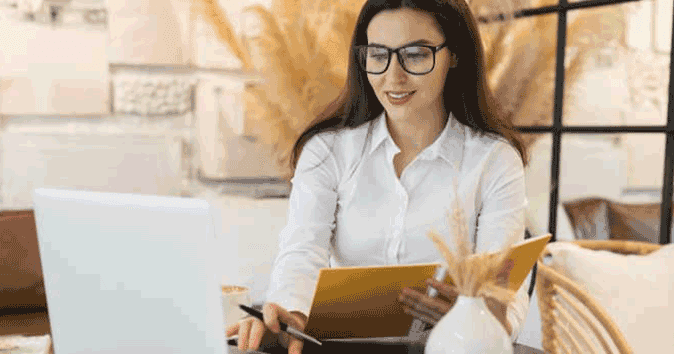 Pick out which key points you'd like to discuss based on what the mentee needs. These provide structure to the mentorship session.
Will the meeting revolve around progress reports? Perhaps there are pressing problems involving specific job functions that need urgent solutions. Is it a good time to brainstorm resolutions?
Mentors and mentees should never come into the meeting without at least one discussion point in mind.
2. Select appropriate mentoring topics based on goals and needs
To figure out what the appropriate mentoring topics are specifically, take the mentee's goals and needs as the focal point. Ask the mentee about their professional goals but stay attentive to any personal goals they might mention too.
If they're aiming to be more productive and efficient, center the discussion on how they can improve their skills. A good mentor should be able to impart their wisdom and expertise.
3. Reflect on progress and challenges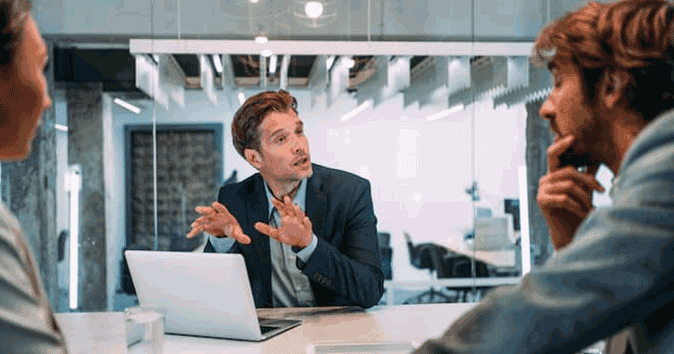 Another great thing about mentorship is these relationships help track progress. Let the meeting be an avenue to reflect on the mentee's skill development.
Mentors should help mentees ponder the areas where they could've done better and what they could do to further improve.
Reflect on challenges as well. Are there existing problems that need a solution? When you're looking for ideas, you'll find that the collaborative effort of mentors and mentees is a powerful resource.
4. Utilize strategies for giving and receiving skill-related feedback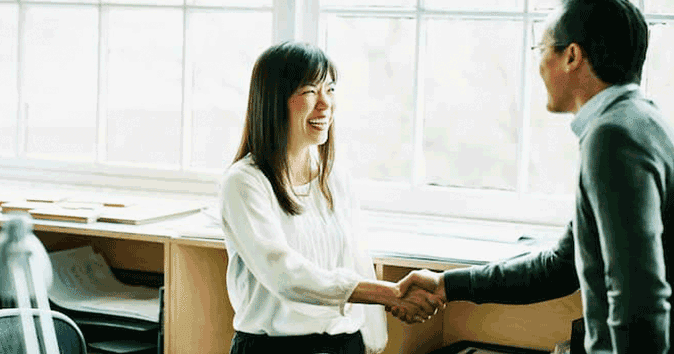 Feedback is an essential part of keeping employees engaged. After reflecting on progress, mentors should give genuine and constructive assessments to their mentees.
A mentor's feedback is valuable because the mentee gets insights from someone who might've experienced and accomplished the same tasks and challenges.
Workhuman's Social Recognition® can help with recognizing and rewarding mentees that do well and put forth great efforts.
5. Prepare sample questions for mentors and mentees to ask each other
To facilitate the meeting better, prepare and study sample questions that mentees and mentors can ask each other. Questions can be related to the topics you want to cover or just general queries about the workplace.
Mentees who have never been involved in a mentorship program before may not know how these meetings usually go, so it'll be helpful to provide them with examples of what they can ask. Mentors should be open to any follow-up questions.
Mentoring goals for mentors and mentees
Having clear mentoring goals helps create a clearer path on how to achieve them. Since mentorship is a give-and-take relationship, both parties should have their own goals coming into the partnership.
Goals of a mentor
As mentors, seasoned employees are given the opportunity to pass on their skill sets, share insights, and facilitate the growth of their mentee. Here are a few more possible goals of a mentor:
Enhance the ability to communicate clearly
Gain new insights and perspectives
Give back to the company by sharing what they've learned
Goals of a mentee
A central goal of a mentee is to expand their professional skills and move their career forward. Other goals may include:
Develop confidence
Learn from more qualified leaders
Expand their network
Companies want to align the goals of both mentors and mentees. To better support these mentorship programs, Workhuman® iQ provides a way to track real-time analytics.
These datasets can give an overview of current strengths and challenges in the workplace so mentors and mentees can adjust and adapt accordingly.
Key questions to ask in mentor meetings
Asking questions is an important part of every meeting. As a mentee, you should be able to comfortably ask your mentor any questions about the industry. Here are some key topics to ask about and some example questions.
Skill development and enhancement strategies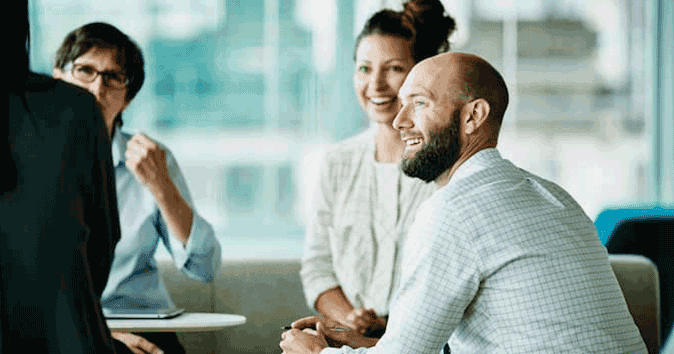 A big part of mentoring is teaching new abilities and enhancing existing competencies. Below are some key questions related to skill development and enhancement strategies:
If you could acquire a new professional skill unrelated to your current job or industry, what would it be?
What methods have you found to be most effective in developing and improving skills?
How do you measure progress and success when it comes to skill development?
Which areas of your role right now do you feel like you need to improve on?
Sharing career experiences and lessons learned
Mentors should be sharing their experiences with mentees. This is an excellent way to illustrate how challenges are conquered and what lessons to pick up from them.
Here are fundamental questions to bring up:
Can you share any experiences that impacted your career trajectory?
What inspired your career path, and what are some major challenges you faced?
How did you manage setbacks or failures in your career, and what did you learn?
What advice do you have for someone starting out in your field?
Providing constructive feedback for performance improvement
Questions about feedback and improvement should always be welcomed. They let mentors know that as a mentee, you're constantly striving to get better.
As for mentors, questions surrounding this topic let your mentee understand that you have their best interests at heart and you want to help with their improvement.
Below are some questions to ask related to feedback, criticisms, and performance improvement:
What types or forms of feedback do you find most helpful for performance improvement?
What feedback have you found particularly helpful in the past?
How do you best respond to feedback?
What are your goals for improving your performance, and how can I, as your mentor, support you?
Addressing situational challenges and issues
Mentor meetings can also tackle situational problems specific to the mentee's job or role. This is especially useful when mentees feel stuck and need advice.
Example questions that address situational challenges and issues:
Could you describe a specific challenge you're currently facing?
What have you done to tackle the challenge so far, and what were the results?
Was there anything you wish you had done differently?
How can this experience contribute to your growth and development?
Networking and relationship-building skills
A mentoring relationship is a two-way street. That said, network sharing between mentor and mentee is equally beneficial for each other.
Some questions to ask are:
Can you offer any tips for improving my networking skills?
Are there valuable industry events to attend or groups to join?
Which networking communities do you suggest I become a part of?
Best practices for hosting mentor meetings
Consistency is key
According to Workhuman® Analytics and Research Institute (WARI), employees are 18x more likely to comfortably ask for feedback when they check in with managers.
Imagine what this number could mean for mentees who consistently meet with their mentors.The frequency and duration of each session typically depend on what's agreed upon by the pair. Some may want to meet more frequently, while monthly meetings may be enough for others.
According to Yale, the minimum is meeting at least one hour per month.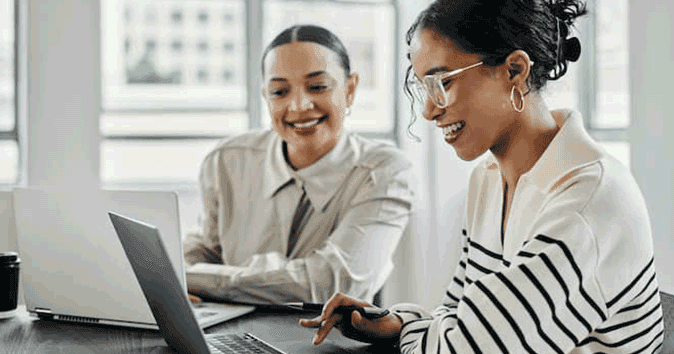 Emphasize the value of effective communication
Effective communication should include active listening, empathy, and clarity. These characteristics are essential to any kind of meeting.
Since mentorship is a two-way street, both mentors and mentees need to ensure that their ideas are heard and that they're open to listening to new ones.
Build a positive and productive mentor-mentee relationship
Employ the right strategies for building a successful mentor-mentee relationship. These include having mutual respect for one another, welcoming constructive feedback—whether from the mentor or the mentee—and committing to a consistent mentor meeting schedule.
Follow through and follow-up after the meeting
It's important to hold the mentee accountable even after mentor meetings. This helps them progress toward their goals outside of these sessions. 
Mentors can assign action items or certain tasks to mentees and vice versa. 
Set specific actions to take before the next meeting so that both parties leave the session with something to work on.
Evaluate and improve
Evaluation and improvement of mentor meetings should always be ongoing. Take time to reflect on how the last meeting went and what both parties can do to refine discussions.
Do you want to improve employee wellbeing and drive business success?
Learn how recognition can improve engagement, reduce burnout, and increase company loyalty, resulting in clear ROI. 💰 
The report examines a large-scale study of over 12,000 employees across 12 countries and uncovers the connection between recognition and wellbeing in each region.
🚀 Take action to improve employee wellbeing today! 
Download the Workhuman and Gallup report to learn the steps leaders should take to amplify wellbeing through recognition.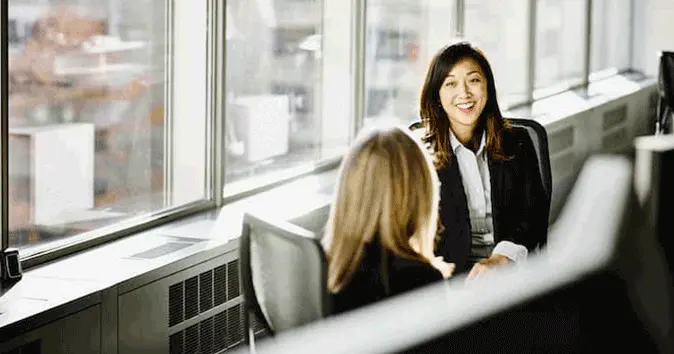 FAQs
What do you say in your first mentor meeting?
Start by getting acquainted with your mentor. Introduce yourself and your goals. You may also want to share your expectations for future meetings. Mention mentoring topics you're interested in so your mentor can add them to the agenda for future discussions. By the end, don't forget to thank your mentor for their time.
What are the 3 C's of mentorship?
According to LinkedIn, the three C's are counsel, candor, and confidence. These are the three things a great mentor imparts to their mentees. They give honest feedback and advice. And they're not afraid to boost a mentee's confidence when they deserve it.
Conclusion
Preparation is central to an effective mentor meeting, from crafting an agenda to formulating questions.
When you prepare in advance, you set yourself up for a successful life-long learning experience that boosts employee engagement.
It all might seem like a lot of work just for mentorship sessions, but let them take their course and watch how the mentor-mentee relationship is beneficial to the entire workplace.