Over 62% of employees threaten to quit if employers don't address financial struggles; 84% of employees are experiencing stress and anxiety due to the cost-of-living crisis, yet two-thirds of employers aren't offering any financial or emotional support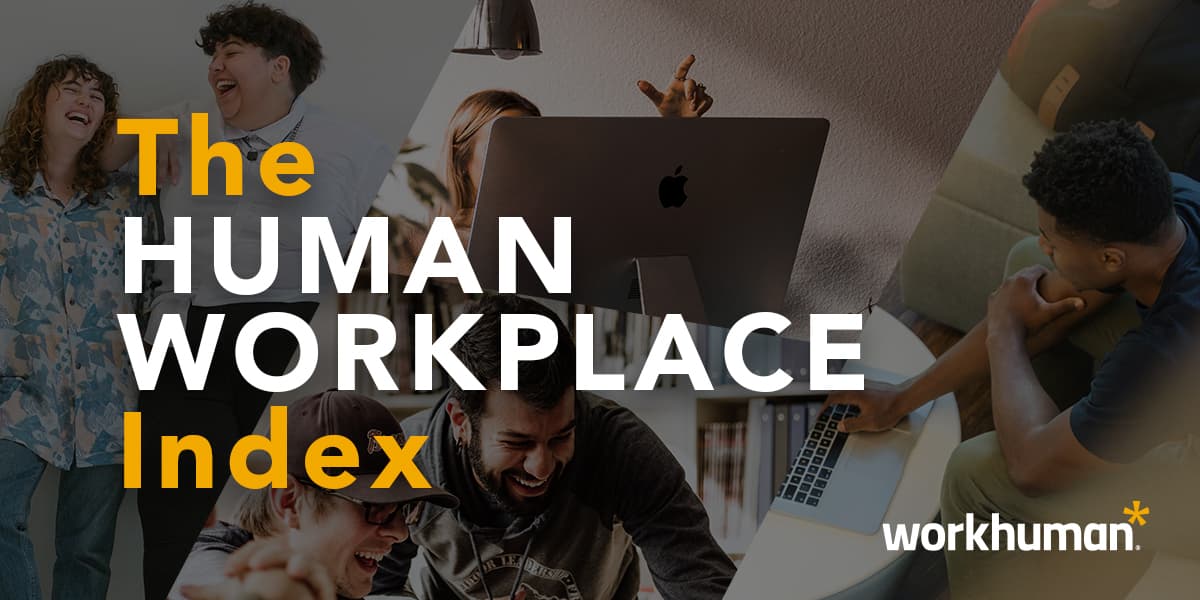 25 January 2023 – Workhuman® today announced the results of its inaugural UK Human Workplace Index (HWI), which surveys full-time UK employees for the most accurate information on topics affecting the workforce today.
The findings of this survey indicate that employees across the UK are struggling with the ongoing cost-of-living crisis, with 62.5% considering leaving their current job if their employer doesn't recognise their financial struggles or does nothing to support them. The survey of 1,000 full-time employees across the UK also found that 77% of employees said their employer could be doing more to support them financially and emotionally through the current crisis.
Employee wellbeing and productivity is suffering
Workhuman's survey found that 84% of UK employees are experiencing stress and anxiety due to the cost-of-living crisis. This is hardly surprising, given that 61.5% of respondents have struggled to pay at least one of their expenses in the past three months, with utility bills, petrol and food coming out on top as the expenses respondents most struggled to pay.
As well, 50% of respondents have worked extra hours in the past three months, while two-thirds say the cost-of-living crisis has affected their work-life balance, suggesting that many employees are putting in extra time in an attempt to make ends meet at the cost to their personal lives.
These additional working hours have seen employees suffering from burnout, and being less productive at work. In fact, nearly 50% of respondents said concern about the cost-of-living crisis is negatively impacting their work, while 63% said that their workload has increased. What's more, 41% said their wellbeing has suffered as a result of a recent layoff at their company.
Employers aren't doing enough
Despite these concerns, 68% of employees said their employer isn't offering any form of support in connection with the cost-of-living crisis. In addition, close to half of respondents said their employer doesn't offer an employee assistance programme/scheme and that they aren't happy with the benefits offered currently by their employer.
"It's alarming that such a large percentage of employees don't feel like they are being supported in any way. Facing financial struggles is causing people significant stress and anxiety, which in turn will likely impact their work performance and morale," Dr Meisha-ann Martin, Senior Director, People Analytics and Research, Workhuman. "Organisations should consider what they can do to help their people to weather today's financial challenges and maintain engagement and productivity in the workplace. Or those employees are likely to look elsewhere."
Employees want to feel appreciated and rewarded
Aside from increasing pay, the employees surveyed stated that feeling appreciated and rewarded for their work was the top motivator (62%) for staying with a company, surpassing other options such as flexible hours, additional holidays, or perks such as gym memberships and free lunches.
Likewise, while 70% of employees say that morale is lower at their company due to the cost-of-living crisis, 42% said being recognised and appreciated for their work by managers and colleagues would boost morale and help them feel more connected to their colleagues and/or company.
In terms of monetary-value support, apart from increasing pay, employees stated their top choices for how employers could support them would be through discount cards or vouchers (e.g., for groceries, household items), free lunch at work, and reimbursement for commuting costs.
"Between lay-offs and financial struggles, employees are working harder than ever, and they want that hard work to be appreciated and recognised," added Dr Martin. "Financial assistance like vouchers and reimbursement for certain costs can help ease the stress and anxiety on their shoulders, and recognition for a job well done is key to building and maintaining engagement and morale at work. Combining the two will ensure employees feel appreciated and supported by an employer who genuinely cares about the wellbeing of their people."
To find out how Workhuman can help your organisation ensure employees feel recognised and supported, visit https://www.workhuman.com/.
Survey Methodology: Workhuman's UK Human Workplace Index (HWI) is a survey of 1,000 full-time UK workers on workplace topics. This research was conducted by Pollfish on behalf of Workhuman and was undertaken during December 2022.
Press Contacts: UK PR – Eleven Hundred Agency workhuman@elevenhundredagency.com