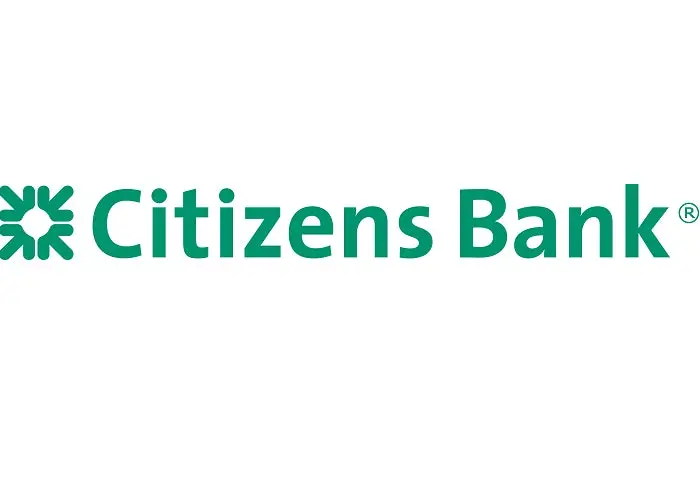 Building and maintaining a culture of connection and collaboration is at the top of every HR and business leader's agenda. That's why audience questions came pouring in following the Workhuman® sponsored SHRM webcast featuring Derek DeSousa from Citizens and Derek Irvine from Workhuman on "Building a Culture of Connection: Citizen's Story."
Last week we published a blog answering some of those questions on maintaining engagement with recognition, the remote employee experience, and talent insights gleaned from a recognition program. Today we're sharing more of those questions and Derek DeSousa's answers on keeping recognition meaningful, how COVID-19 plays into recognition, and aligning recognition to a business case.
Enjoy!
Q: What is your recommendation for reaching everyone in your organization with recognition and keeping recognition meaningful?
Derek D.: It really starts with your communication and engagement plan when you first launch the program. We made sure we welcomed everyone to the new program and that our leaders were engaged. We started to use the program from day one, so people were immediately driven to the site. But we also followed the data to see where the pockets of non-users were and continued to target them.
So, if there was a business unit that wasn't using the program, we would join team meetings, do a kickoff event, visit that building, and really help show them how to do it. What we often found was that it really just took showing them how simple it was to get them to try it. What we see from our data is once someone has sent recognition, they go back and send three or four awards to three or four different people. It's not typically 'one and done.'
As far as keeping it meaningful, it's really about that culture of gratitude – showing appreciation for everyday moments and not forcing recognition. Keep it frequent and make it genuine.
Q: How has COVID-19 affected the recognition program?
Derek D.: COVID-19 has made us think about everything differently. We really used the program as a way to recognize people who are supporting COVID-19 efforts. We started sending the daily stories to promote our credo in action via email in April to share positivity around the company – like the facilities employees working all night filling bottles of hand sanitizer or stuffing masks into envelopes to mail out to employees. We decided to extend the stories through the end of the year because people are just loving it. Even our CEO comments back on the emails.
We're also reminding leaders to take a moment to pause and show gratitude and appreciation for what everyone's doing to keep the lights on.
I often tell managers that I have 30 minutes on my calendar every Friday to just look back at the week and think, 'Who are the people I should recognize? Who has helped me this week?' Sometimes leaders need that reminder to think about recognition.
Q: The social network analysis showing who's recognizing who and collaborating, etc. is fascinating. Where do you see this data adding value for your organization?
Derek D.: We've just started digging into this data now that we're a little more than a year into the program. It's helping us see where the partnerships are, who are the influencers, and more.
Q: You mentioned the need to tell a story and aligning a business case for recognition, but can you give an example of data or information you used to prove that out?
Derek D.: When I told the story around the business case, it was more about the employee experience than the financials. I looked at it from multiple angles, but my main focus was on efficiency, because we had a manual program that I knew we could make more efficient.
I looked at our organizational health survey to see how employees felt about recognition. But I also got anecdotal feedback from colleagues and managers about how they felt about recognition.
So when presenting the business case, I told two stories. The first story is of the regional manager who's visiting one of our retail branches and sees a banker doing something great. He writes it down in his notebook: 'I want to recognize Joe.' He goes back to his office a couple of days later and eventually gets to that note. Hopefully he remembers what Joe did to recognize him. He types it in, and it now has to go to the regional manager's approver.
A week goes by and eventually he gets the approval. It then gets sent to payroll. Payroll eventually processes it, which takes three to four days. Someone opens the filing cabinet, takes out of the gift card, logs the gift card, types the address, puts it in the envelope, and walks it to the mailroom. The mailroom worker sends it to the central mailroom, which distributes all the mail, and it's then put it in the post office and sent out by FedEx. By the time it gets to Joe, six to eight weeks, if not 10, have passed. Joe doesn't remember what happened the day the regional manager was visiting. The moment is lost.
My second story flips that experience. Say I'm here delivering this presentation and it's the best presentation you've heard all day. When you walk out of the meeting, you take our phone and click the Workhuman app, type in Derek DeSousa, and you write, 'What a great presentation today. You nailed it. I learned something.'
By the time I get back to my desk, I now have an email from you because I got that award. But even better, my boss got it. She steps out of her office and says, 'Great job!' My peers hear it, go to the platform, and congratulate me. A week later, my boss's boss sees the recognition and says, 'Congrats on nailing that presentation. You did a great job. It's exactly what we talked about the last time we had a mentoring conversation.' That all happened within 30 seconds of you walking back to your office. Before that would take 8 to 10 weeks for me to get the message.
Want to learn more about building a culture of recognition? Click here to watch the full webcast.
RELATED POSTS