FOSTERING RETENTION AND COLLABORATION WITH PEER-TO-PEER RECOGNITION: An interview with Christine Grant, Staff Compensation Analyst GoTo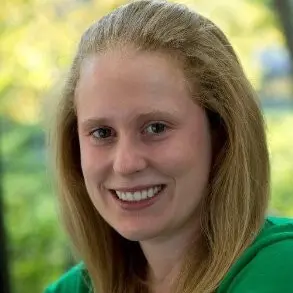 Hear from Christine on all the ways her organization is using recognition to level up its culture.
This interview was recorded at Workhuman® Live 2023 in San Diego. Watch it in full:
What does employee recognition mean to GoTo?  
"Recognition is always cited in our surveys and by our employees as something that's so critical to our culture and what it means to drive our values forward. We have a lot of great initiatives and a lot of incredible employee experiences, and being able to recognize that recognition from the top down – our executives down to our individual contributors – is so important and something that is really embedded in every element of our employee culture. I think it's something that we couldn't function without."
How does GoTo drive cultural transformation with recognition?
"We really believe in living our values. We have four core values that I think every employee in the company can recite word for word; Be Real is my personal favorite. And I think that really ties into recognition. Our employees know what our values and our goals are in the macroeconomic sense, but in the microeconomic, real-world examples, they see that through recognition. It's what ties all of the different silos of our business together. "
What has it been like to partner with Workhuman? 
"We're still on that journey with gratitude, so all the features that Workhuman continues to roll out are things that are very well received in our organization. We implemented the recognition and the years of service, the service timelines, when we went live in 2016, but we're still looking at that opportunity to roll out the Life Events® and to be able to celebrate some of those things that are going on
in the lives of our employees. So again, not just what's happening at work, but what's happening in their lives, because we want them to feel comfortable bringing their whole selves to work."
How does recognition reduce turnover and drive engagement?   
"Year over year, we see in our engagement surveys [that] recognition rates one of the
highest responses and has only gone up since we implemented the Bravo system. We have a very high number of boomerang employees – employees that leave and come back. They often cite our culture as why they come back to our company, and that's something you can't make up. That's just part of the fiber of our organization. "
How does GoTo's recognition program scale globally?
"We've had 95% engagement with our recognition platform, which is just incredible for a program that we launched just over two years ago. To have that reach in a fully remote, global organization is really powerful.
"We are a fully remote, remote-technology company. Our mission is to bring IT anywhere, to work from anywhere, and it seamlessly aligns with Bravo, our recognition tool, that we can do just that. It's easy to use; it's a great user experience. It's quick. It provides those real-time recognition moments that just allow us to create a sense of culture that I'm not sure we thought we'd be able to have when we went fully remote. We're doing it and we're achieving it, and it's just a great part of our employee experience."
How does recognition tie into GoTo's employee resource group (ERG) strategy?
"The crux of our ERG strategy stems from our value of Be Real, which means bring your whole self to work. We are in an age now where everything's blended together, your work and your life. We are asking people to work fully remote from their homes, and there is no way that you can shut off what you personally are and what your work identity is.
"Our ERGs are there to help bring that Be Real value to the forefront to create a culture of belonging. And I think recognition ties so perfectly into that because we're able to gain support for all of the diverse activities that we lead that are mostly done by our ERGs. Whether it's a safe-space discussion, a speaker that they have come in, a hands-on training, to recognize employees for participation, for winning contests that we have within our ERGs – it creates that visibility of all the different perspectives and diverse trains of thought that we have at our company that are what makes us a great place to work, and it makes us a great culture to be a part of."
How have Workhuman integrations made recognition seamless at GoTo?
"There's concern every time you add on a new application. Well, how is this going to work in our existing systems? What's going to be the extra bandwidth for those teams, those payroll teams, the finance teams, IT, whoever it is? What's going to be the extra work?
"And the fact that it integrates so seamlessly – it's something I just don't even have to think about or have concerns about, and that speaks for itself in that it's not something I have to worry about. It's so valuable that I'm not spending my time worried about, are things feeding back correctly or are things feeding to the system correctly? It's just all taken care of."
Ready to bring your organization's values to life and achieve better equity across the globe? Book a demo to get started.