These unprecedented times are making each of us think about the work we do on a daily basis. Now more than ever, we want to ensure that the work we are involved with is meaningful and making a positive difference to those around us.
At Workhuman®, we are passionate about creating meaningful products to help our customers to feel more connected in the workplace and our team members are dedicated to constantly developing and innovating these products.
At the beginning of the pandemic, team members in our technology and product departments worked harder than ever in order to deliver projects within tight deadlines. Teams working on our Workhuman for Teams platform, which enables organisations to create and launch their very own Social Recognition program in a matter of minutes, are the perfect example of this.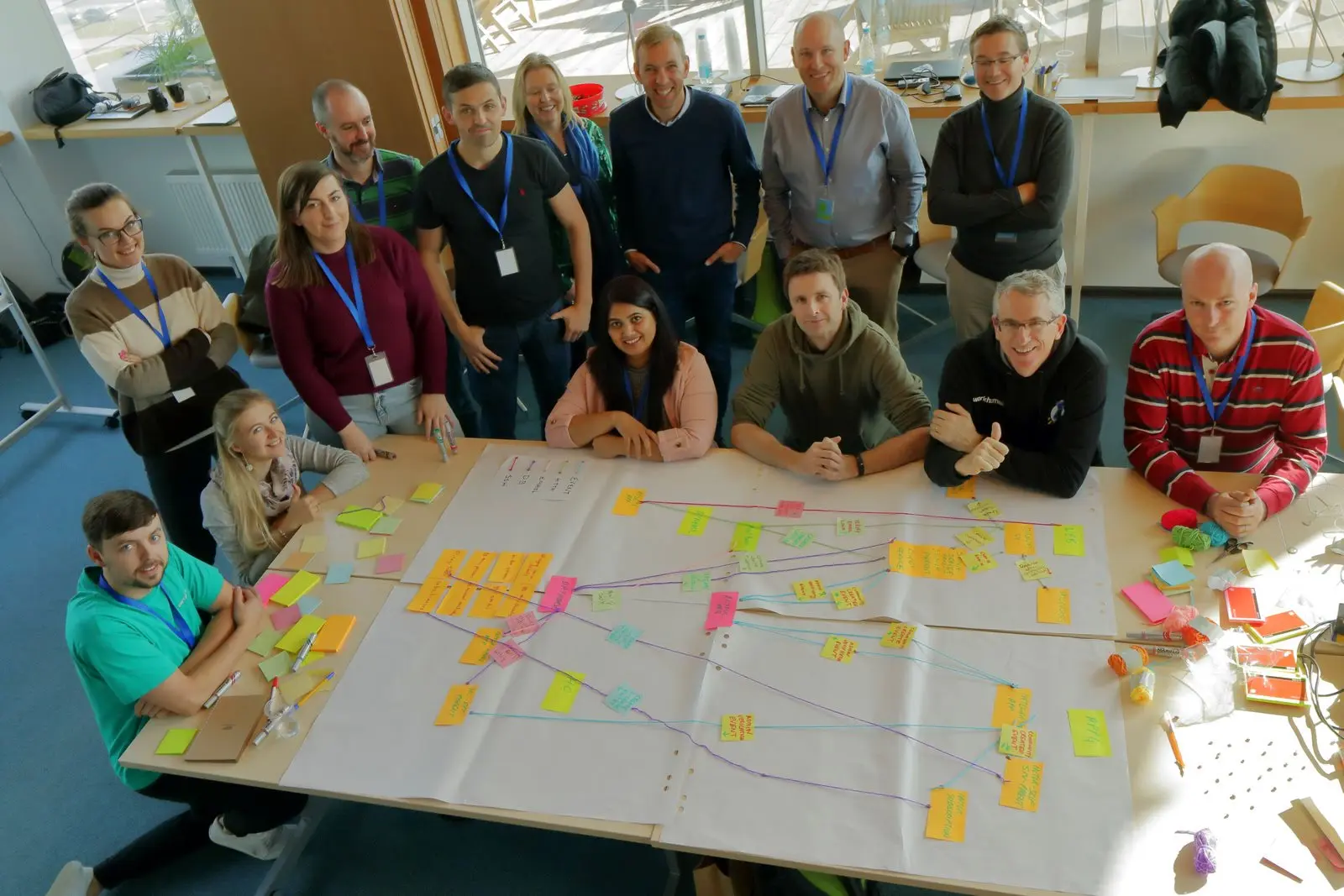 (Rory and his team at a team-building event prior to COVID-19)
We spoke with some of the team to hear how important it was to work on this project and to hear what kept them motivated. Here's what they said:
"As the extent of the impact of the COVID crisis emerged, we made the decision to add our Life Events® and Conversations® products to our platform, subscription free to organisations until March 2021. This is our way of helping organisations ensure their employees stay connected in this crisis." – Rory Scanlon, delivery lead, Workhuman Cloud for Teams
"Having a clear purpose-driven goal of launching Life Events and Conversations into the market that companies could benefit from during these times motivated every individual working on this initiative. We took this from idea to launch in just two weeks. Ensuring that everyone across multiple teams rallied behind the singular goal of creating a free platform to empower and encourage social and emotional connections during a time of crisis created a focus for everyone involved." – Hari Challapalli, senior director of product, Workhuman Cloud for Teams
Although it is primarily our product and technology teams who directly develop these products, every employee at Workhuman is proud of the important work they do. For example, in April we launched "Thank you healthcare," a part of our product where anyone in the world can log on to show their support for and thank those working on the front lines during this time. We wanted to give something back to the world by commemorating all these moments and ensuring that the light shining on these heroes never dims.
Rory went on to share what working on projects like this means to him: "Having real purpose to what I do allows me to be fully engaged with my work and brings out the best in me. As I manage an engineering team, it is important that I create a climate where people are motivated to do their best. Having work that inspires me and my team makes it easier to create this positive and motivating working environment where we collectively can achieve our organisation's goals and lead fulfilling careers at Workhuman."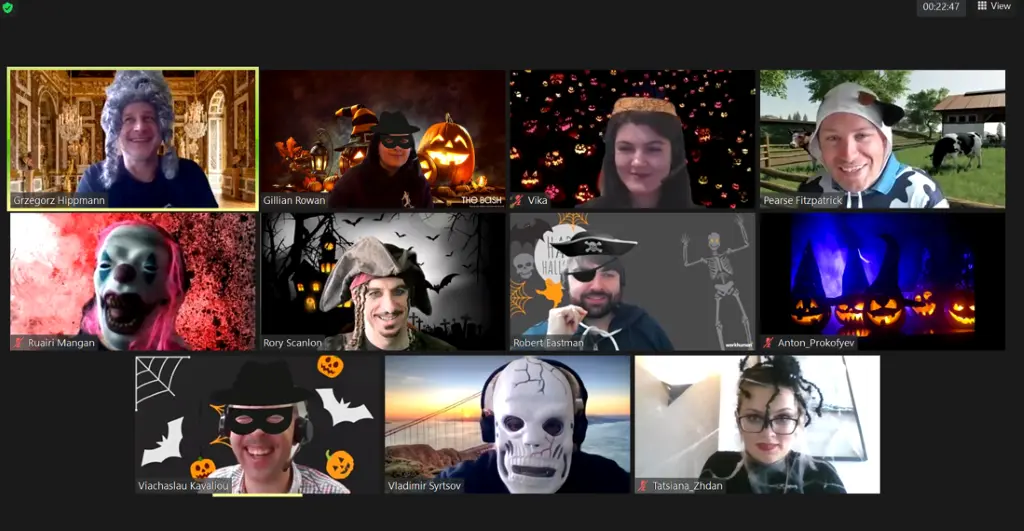 (Rory and his team celebrating Halloween virtually this year.)
At Workhuman, we believe in working in an environment that we care about. We are passionate about creating a culture of positivity and that has made us stronger in this current climate. It is at times like this that we can see our company values truly aligning with those of our people and we are all so proud of this.
Thank you to our humans for helping us to find ways to stay connected, be supported, and keep smiling during these times.