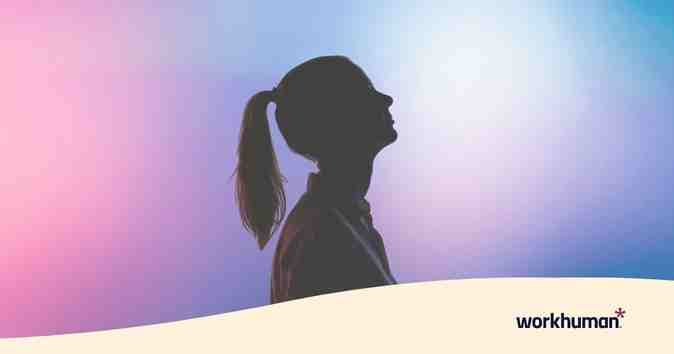 For many companies, December is the time to finalize plans and shift focus to the new year. For us at Workhuman®, it's a time to identify the HR trends happening now that will continue through and evolve in 2023.
The goal: prepare leaders for what lies ahead in the workplace.
What are the current trends in HR?
In the final quarter of 2022, the possibility of a recession and the cascading effects of job insecurity, budget constricting, and overall anxiety have been top of mind for employees. According to the December Human Workplace Index, 62% of workers are worried they might lose their job if a recession were to occur in the United States.
Many seem to be bracing for that possibility. The same report found nearly 50% of workers took on a side gig or freelance role in 2022. The prevailing reason: economic uncertainty.
Employees are anxious, they are stressed, but they are not deterred. Heading into the new year almost one-third of workers hope to find a new, higher-paying job. As clear a sign as any for human resources teams whose goal is to retain employees, now is not the time to let up on initiatives designed to improve the employee experience.
The short-term budget relief versus. the long-term benefits of continued investment in people-first culture will define 2023. Here's how.
2023 HR Trends and Priorities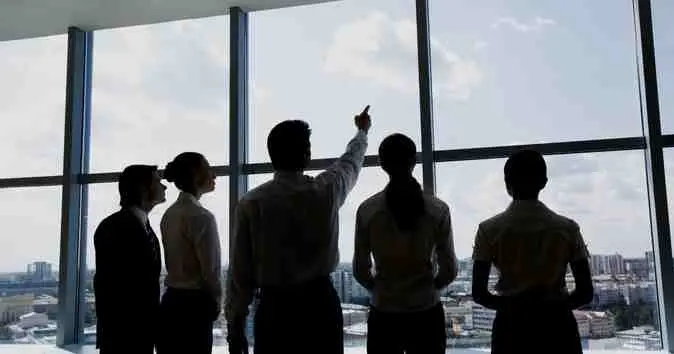 1. Investing in diversity, equity, and inclusion
In an economically uncertain time, the instinct for many leaders is to reign in investments. Investments in DEI cannot be among them. Diversity efforts, policies aimed at building equity, and addressing bias in processes and practices to help create a more inclusive workplace require consistent attention and investment, especially during uncertain times.
2023 will begin with a test of organizational commitment to the day-to-day work of inclusivity, equity, and diversity.
"When a recession arrives, we will see which line item(s) on the balance sheet an organization is willing to cut," says Dr. Meisha-Ann Martin, Senior Director of Research and People Analytics at Workhuman.
"For many companies, especially those that are thinking about tightening budgets, certain programs, and initiatives – including employee resource groups (ERGs) which provide immense value for employees to connect on like-minded issues and turn ideas into impactful actions – will inevitably be put on the back burner."
HR teams that keep diversity, equity, and inclusion as a primary focus of the organization are making an investment in employee retention, psychological safety, and the company's culture at the same time. They see the long-term effect the actions of today have on business performance tomorrow.
Luckily, Dr. Martin notes, HR leaders have data available to adjust on the fly, measure success, and make the business case for these continued investments.
"Employers need to rely on data, like diversity analytics and pay equity reviews. Data tells us a lot about the implications behind actions, which results in raised awareness. These insights give organizations everything they need to act accordingly, addressing underlying issues and tailoring awards."
Such data allows for HR departments and senior leaders to be transparent with the rest of the organization by reporting on the findings. Holding themselves accountable will help promote a greater sense of inclusion, belonging, and trust at the organization.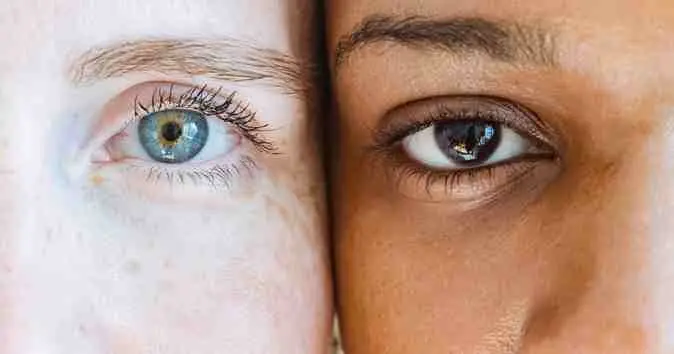 2. Building company culture through employee well-being
Our report with Gallup into the state of employee wellbeing unveiled what is at stake when organizations don't make wellbeing a priority. Unmet employee needs, increased rates of stress and turnover, and massive costs to the company. No one comes out ahead.
The past few years have laid bare the long-buried stresses of the workplace. The need for more dedication to mental health, additional support for working parents, and a shift to a people-first culture is urgent.
Employee wellbeing comes to life in dozens of ways: employee benefits aimed at physical and mental health, employee assistance programs, and flexible arrangements like remote work and varying work hours. It also produces dozens of benefits.
Since we just spoke about inclusion, Dr. Meisha-Ann Martin asks us to look at how more flexible working conditions make for a more inclusive workplace.
"According to data from the U.S. Bureau of Labor Statistics, there were 5.7 million disabled individuals employed in October 2022, compared with 3.7 million in April 2020 – a near 55% increase since remote work suddenly became prevalent... Those who might be challenged by a traditional office environment for a variety of reasons could equally produce as incredible and powerful results from home as their peers who are able to show up in the office every day at fixed times."
These efforts can eliminate historically exclusionary hurdles and help employees find not work-life balance, but work-life integration. Organizations that understand work is a part of an employee's life – rather than a separate entity – will be well on their way to creating an environment where all employees feel valued and supported.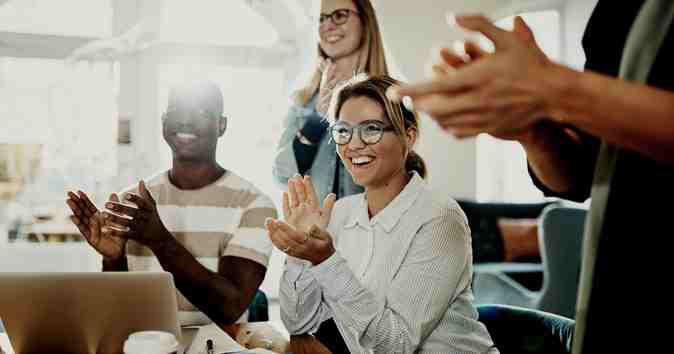 Such efforts are among Workhuman CFO Scott Dussault's top predictions for 2023.
"In 2023, cultures will be strategically designed programs, built to validate employees who want to feel like they are part of a winning team and that they are contributing to a successful cause. In the new era of work, some of this will happen in person and some will happen remotely. No matter the location, the prevailing truth is that through understanding what inspires employees, companies will be able to make more sound investments in their talent and culture."
The employee experience is largely shaped by the organization's commitment and success in creating wellbeing. While so much of it is derived from factors outside the office, employers can still have a significant impact.
Like DEI efforts, initiatives to improve employee wellbeing face a withering test in the new year as economic uncertainty swirls and budget strings tighten.
Current and prospective employees feel anxious in the current moment as well. They will have their eyes peeled for the companies and HR leaders that are meeting employees where they are and remaining committed to HR practices and policies designed to provide a positive employee experience.
3. Retention through employee engagement
A looming recession makes the prospect and price tag of employee turnover even more daunting than it is already. It's on HR leaders to continue beating the drum of investment in the employee experience as a defense against declining employee sentiment and increased voluntary departures.
As Workhuman CEO Eric Mosley points out in his 2023 key HR trends, the perennial concern of turnover and all-in cost of replacing an employee can surpass 150% of an employee's salary and decimate hiring budgets.
Says Scott Dussault:
"While the prevailing wisdom says that people are less likely to leave a secure job during a recession, the contrary is actually the reality. Whether businesses are in a hiring freeze or fortunate enough to find themselves in the market to add talent, their number one focus should be on keeping the talent they have."
For HR leaders, stemming employee turnover and retaining talent starts with building a culture of recognition. Time and again, companies that consistently recognize employees throughout the year see gains in long-term retention and morale.
And for data-driven business leaders, a recognition system as the backbone of the culture provides a clear look at how effective it can be.
"Recognition systems are a data treasury, producing insights that connect how people feel and what they believe to how they perform... It produces insights in real-time, making people management forward-looking. You can see how work is now getting done, and what themes, values, and messages are bringing your work community together." - Eric Mosley
4. Upskilling and employee development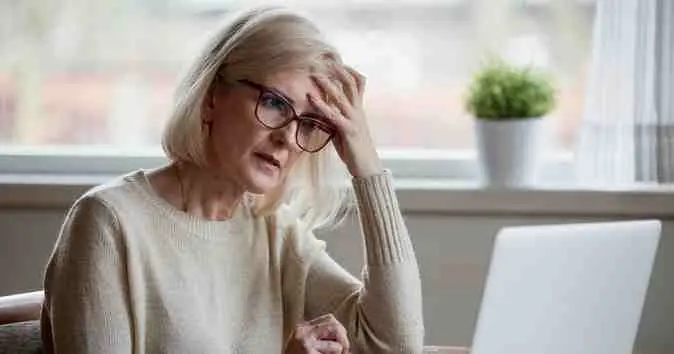 Retaining talent becomes a lot easier when employees see paths to grow within an organization and have the opportunity to refine and expand their skill sets. In fact, they not only stay longer, but they also work harder.
According to Gartner though, 24% of human resources professionals say their leadership development approach "does not prepare leaders for the future of work."
Training in communications, active listening, and problem-solving – what have traditionally been referred to as "soft skills" – will hard-wire a mentality of openness into the work environment. Thus increasing the likelihood of cross-team collaboration, productive working, and stronger manager-employee relationships.
Many employers have offered education initiatives for employees to attain and develop the skills required for their job. HR professionals can help employees make gains that benefit the entire company by pushing for more of these growth opportunities.
Upskilling and employee development opportunities help everyone already on the payroll. For hiring managers, they also serve as an enticing benefit for potential candidates that don't see the same opportunities at their current employer.
5. Collaboration among business and HR leaders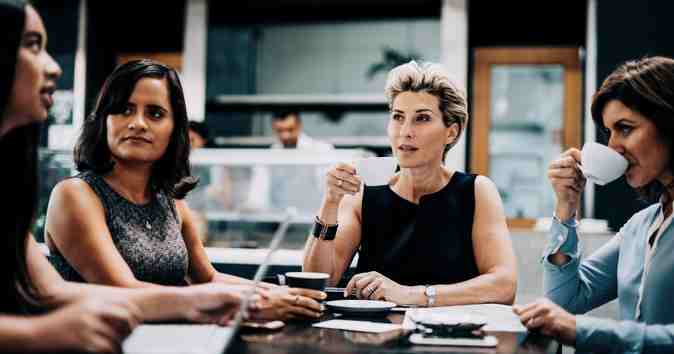 At the core of pushing for and strengthening all of these initiatives is an understanding of their importance from the very top of the organization. Scott Dussault sees collaboration between his own position, CHROs, and other HR leaders as paramount heading into 2023.
"Stronger partnerships between the CFO and CHRO will allow the two to better strategize on how to keep workers engaged, ensure equitable performance and recognition programs, and plan for successful and lower-friction dynamics between employer and employee... By working hand-in-hand, we're also going to see a shift in investments that will result in greater talent engagement and retention, while working to improve the overall employee experience that will define the future of work."
Companies that continue to make investments in culture and employee experience will have a competitive edge in retaining, recruiting, and hiring employees looking for a new role. But that edge hinges on the resolve of business and HR leaders to make them a business priority.
To build that business case, leaders will, again, need to turn to the data and people analytics that a recognition system or periodic pulse surveys provide for their workplace. They should also incorporate broader proof that diverse companies see greater business outcomes, and turnover and low wellbeing carry hefty and unexpected costs.
FAQ
What are the latest trends in HR?
As we close out 2022, economic uncertainty, a looming recession, and what they both mean for the labor market and well-being are top of mind for employees and employers alike.
These factors will shape the start of 2023 and how organizations respond to them will set the tone for the year ahead.
What should HR focus on in 2023?
HR professionals should make the people at their organization their main focus in 2023. Employee and workplace well-being, DEI initiatives, employee development and retention, and the collaboration of business and HR leaders are the trends that are poised to define 2023.
What are the 5 key HR metrics for 2023?
Turnover, retention, engagement, productivity, and a company's ability to increase diversity, equity, and inclusion are the top HR metrics heading into 2023.
Together, they will improve employee experiences and the workplace overall. HR leaders should lean on data and people analytics at their fingertips to keep tabs on these metrics throughout the year.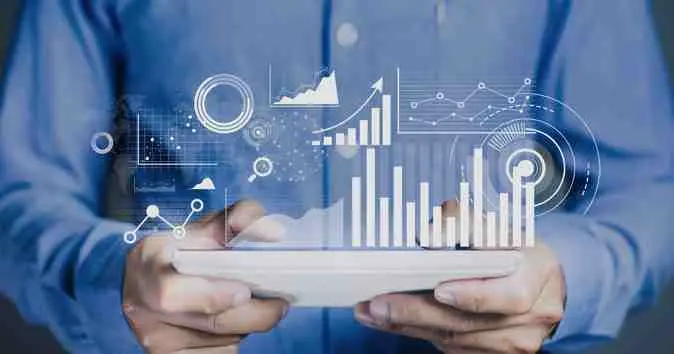 Conclusion
While we are headed for a new calendar year, many of the same HR trends that have shaped the past few years will continue to be a priority. The more companies do to help employees stay connected, engaged, and thriving, the more likely they will see benefits throughout the workplace.
The current economic landscape poses a choice to many organizations: restrict investments in people-first initiatives as a short-term cost reduction or promote them to cultivate long-term gains for everyone in the company.
We'll let Dr. Meisha-Ann Martin close us out.
"I believe, for a company to grow sustainably and successfully, leadership must take care of people's needs to build trust and ultimately foster a sense of belonging to the company that can contribute to positive retention. People are at the core of most businesses, and it is time to take care of them."