4-minute read
"What we're seeing is the emergence of a whole new category, and that category is 'human applications.' These are applications that are designed to bring humanity to the workforce. They're designed to deepen relationships between employees, to solve the hierarchy of needs that are above the physical – the needs of the mind, the needs for social connection, the need for positive reinforcement. To become who you want to be." – Eric Mosley, Workhuman® co-founder and CEO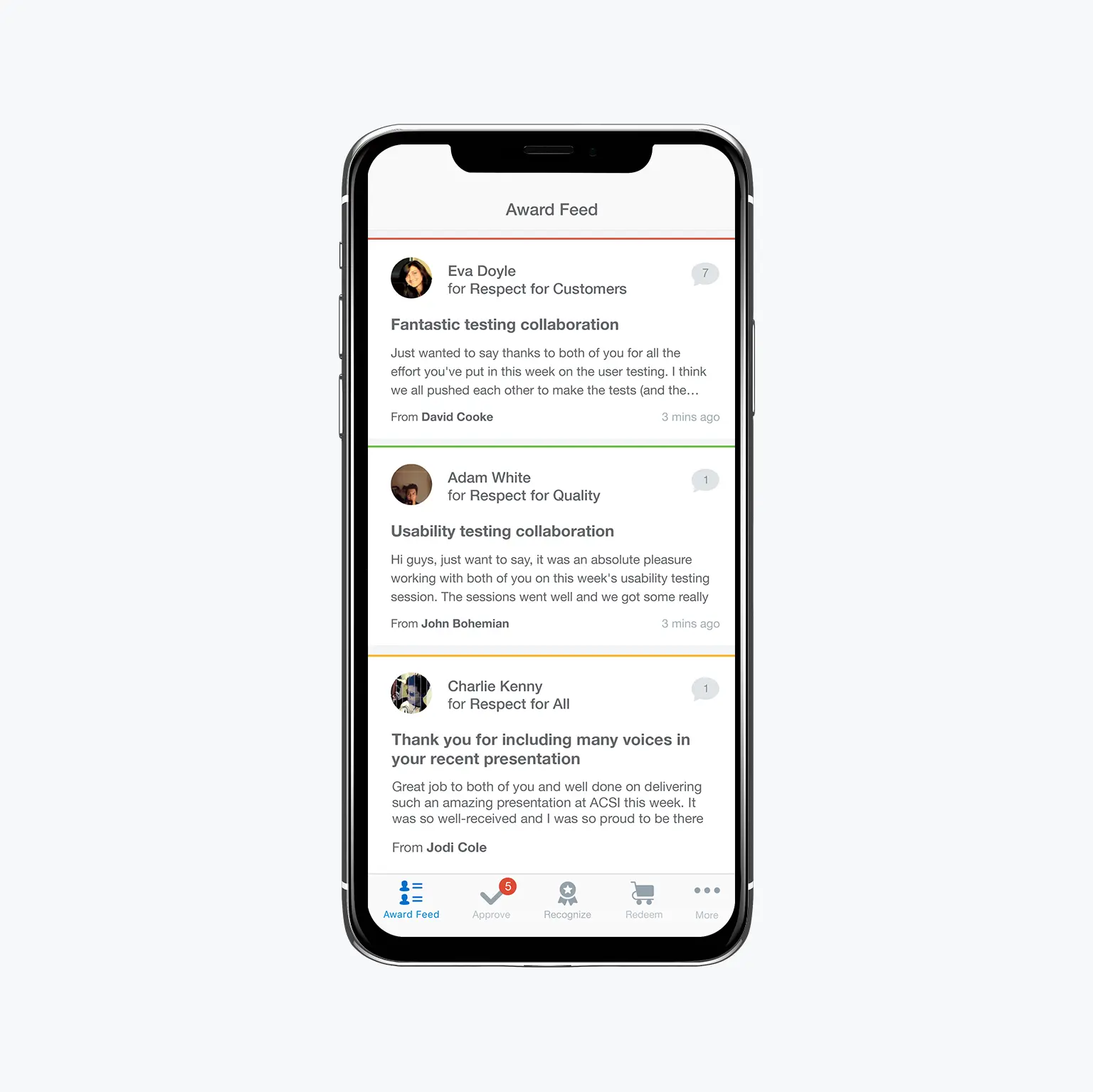 As Eric explains it, "human applications" – such as those that comprise Workhuman® Platform – are unlike administrative HR software solutions that simply manage data, governance, and bureaucratic tasks. "Companies have enough HR software to manage bureaucratic tasks," he says.
In his view, what organizations need now are solutions that focus on people: "connecting teams, developing talent, and creating a positive workplace by celebrating employees for who they are and what they do." Those solutions are human apps.
So, what is a human app?
While administrative applications are designed to simply monitor time, expenses, and compliance, human apps – in the words of Eric – "pertain to the needs of the mind."
The focus of human apps is on people and relationships. They help humans do things like:
Human applications are proactive and empowering. They give employees, leaders, and managers the ability to express their thoughts and ideas in ways that support one another. And they bring people together as they pursue common goals and results.
Employee-driven, collaborative, and social in nature, human apps celebrate deep connections, diversity, and individuality. And they are inclusive, open, and accessible to all.
In short, they do what administrative apps – by their very nature – can't possibly hope to achieve.
How human apps create a more human – and productive – workplace
With that in mind, Workhuman has identified eight ways human applications unlock creativity, innovation, and performance in the workplace:
They boost employee engagement – What's the best way to engage employees? Simply ask them to engage! Human apps bring employees' voices into the conversation so they become deeply committed to your organization's mission.
They create a culture of belonging – Human apps build and support relationships, bring people together, and increase a sense of community.
They promote diversity and inclusion – Because they elevate all voices and reveal organizational patterns, human apps encourage equality and involvement for all.
They enhance employee retention and the employer brand – Human applications create an emotional bond between your employees and your organization – making it less likely they'll leave.
They boost productivity and performance – Research shows that when employees are recognized and receive feedback for their good work, they're happier, perform better, and have a direct impact on the bottom line.
They align your employees to your company's vision, goals, and values – Human apps – such as recognition and feedback – connect employees to company directives which leads to greater productivity.
They build trust in leadership – By increasing the transparency and visibility of leaders, human apps help create a culture of trust.
They provide meaningful data on your employees – Human apps give leaders invaluable analytics on the lifeblood of the organization so that managers can address concerns and seize opportunities.
​Human apps – by the numbers
Recent findings from the Workhuman® Analytics & Research Institute (WARI) put some hard numbers on the bottom-line benefits of human applications. The team found apps that promote social recognition and continuous feedback have a dramatic, measurable impact on an organization. Some of its findings include:
Peer-to-peer awards generate a more than 20% reduction in turnover when compared to the combination of peer-to-peer e-thanks and a cash award from a manager
Peer-to-peer points have more than 3x the impact in reducing turnover when compared to an equivalent cash reward
Employees who have check-ins with their manager are 5x more likely to set priorities than those who do not
Additional research from Workhuman supports the business case for human applications in terms of retention, productivity, engagement, and the employee experience. In short, implementing human applications is a smart business decision – one that will deliver a powerful ROI for any organization.
From data collection to human connection
As a trailblazing company, Workhuman has always been on the front lines of breakthrough innovations. The concept of human applications is yet another visionary idea that will change the course of HR.
In a keynote address at Workhuman® Live, Eric presented the concept of human applications to an audience of HR trailblazers. He distinguishes between "soul-crushing" administrative applications and human apps, and notes that, while there is a place for administrative apps, "you have to move from data collection to human connection."
Human applications, he says, "inspire people to do the best work of their lives."