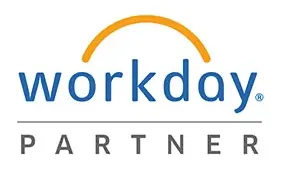 Are you a Workday customer or currently going through a Workday implementation? Did you know you can quickly and easily launch a recognition solution that integrates seamlessly with your Workday HCM solution?
Workhuman is the only certified Workday partner offering pre-packed integration for social recognition. That means you get:
Faster and easy recognition deployment
Greater talent insight for performance reviews
Lower maintenance costs

Perhaps you're curious what the integration looks like? Rob Schmitter and Dan Fiore from Workhuman will do a live demo in our webinar this Wednesday, Nov. 2, at 1 p.m. ET.
I had a chance to chat with Rob, who has nearly 30 years of experience and is a former HR leader who experienced the integration firsthand. He shared his take on the value of the integration, from helping with performance management to making your payroll team love you.
Read the full Q&A below.
1. Can you tell me a bit about your HR background and your experience?
I have almost 30 years of total industry experience, and the vast majority of that is in the HR space. I've been responsible for leading global HR programs in compensation & benefits, recruitment, recognition, wellness, organizational health, talent management, and performance management. Just prior to joining Workhuman, I spent almost three years in the Workday ecosystem as a certified implementation consultant for PricewaterhouseCoopers out of Canada.
2. How important was Workday in your HR roles?
I was first exposed to Workday as a customer when BlackBerry did a Workday implementation. I was responsible for the implementation of both the compensation and benefit modules. I found the Workday product to be on the cutting edge of any HCM solution I had ever had the opportunity to work with. Workday has done an impressive job in terms of dealing with many of the long-term human capital management software limitations.
3. What value does the Workhuman/Workday integration bring?
The integration was just so much better than having to manually create and configure. There was somebody responsible on a biweekly basis for running reports, transforming data, sending it to Workhuman, and then on the back end, receiving it, and doing almost the opposite, and making entries into associated fields in Workday. The opportunity to automate that was just one we couldn't turn down.
Also, your payroll team will love you. Without the integration, your payroll team is essentially, one-by-one, applying the rules in terms of taxation and gross-up on an individual basis for awards. While they certainly can do it, it's a painful process. The big beauty with the integration is that it is completely automated. Workday picks up that one-time payment, addresses it from a taxation gross-up perspective, automatically applies all of the rules, and adds an entry to the paycheck. It's completely hands-off from the payroll team. They're pretty happy about that.
4. How does social recognition help with performance management and gathering the crowdsourced feedback?
I've always looked at recognition as a mini performance review. Somewhere, at some point during the course of the day, someone has spotted great performance in the workplace. And having a solution like Workhuman allows that performance review, essentially, to be captured.
---
"I've always looked at recognition as a mini performance review." @rschmitter
Click To Tweet
---
The ability to collect that data throughout the course of the year and use those in ongoing one-on-one coaching sessions—we used to call them at BlackBerry "coaching connections"—really enriches the conversation between an employee and a manager.
So the benefit of the Workhuman solution is that those recognition moments, those mini performance reviews, are captured, and then sent from the Workhuman solution to Workday, where they're also combined in the Workday environment with what Workday refers to as "anytime feedback."
This gives a manager a consolidated view of both feedback that has been initiated and received in the Workday environment, as well as feedback through recognition that has been initiated, captured, and then sent over to the Workday side from Workhuman. It really enriches conversations and can help both employees and managers when it comes to the annual performance review, if that's something the company is still doing.
We all know it's difficult to remember all of the good work that happened through the course of the year. To have a running tab of those moments easily available really helps capture and celebrate all of the great stuff that's happened.
5. What would you say to HR leaders who may be hesitant to integrate social recognition into their existing Workday platform?
First off, I completely understand that. Because knowing how much work and effort goes into a Workday implementation, the thought of taking on anything extra seems almost impossible.
However, I would say a Workday implementation is a 9 out of 10 in terms of effort and time and resources. A solution with Workhuman is an easy lift in comparison. Typically, a Workday implementation is spread out over 6 to 12 months. A recognition solution implementation is much less than that—60 to 90 days.
You do have to identify members of your project team who will be responsible for your recognition solution. But in the big picture, this team is significantly smaller in size than a Workday team. You might have some IT resources responsible for the configuration of the certified integration. But instead of spending weeks doing configuration, they're spending only a few days doing configuration and testing.
It's quicker, it's easier, and it's actually a very fun project to work on. It's most definitely doable at the same time.
---
The Best @workday Integration You Never Knew About
Click To Tweet