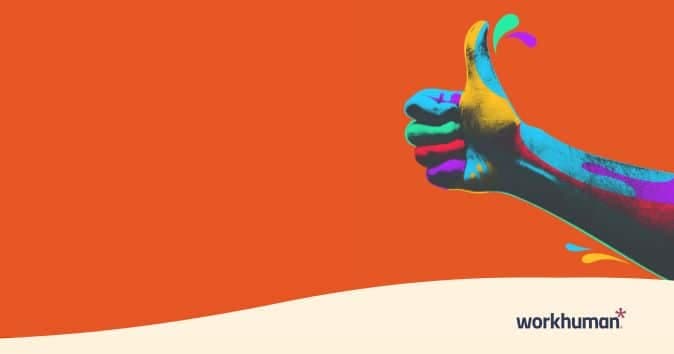 This is a guest post written by author, speaker, and Principal at EY, Tamra Chandler.
Reimagining and transforming pay and reward strategies to align with modern approaches to performance programs is a complex and oftentimes multi-year journey. It requires plenty of consideration and courage to reach an envisioned future state that steps away from the common practices of the past.
When rethinking recognition and rewards, I recommend embracing the foundational philosophy described in the image below: Pay for Capability (or applied skill) and Reward For Contribution. Simply put, this concept involves creating clear definitions and separation between the two pay mechanisms of role-aligned base pay and contribution-based recognition and rewards.
Why move to a Pay-for-Capability & Reward-for-Contribution approach?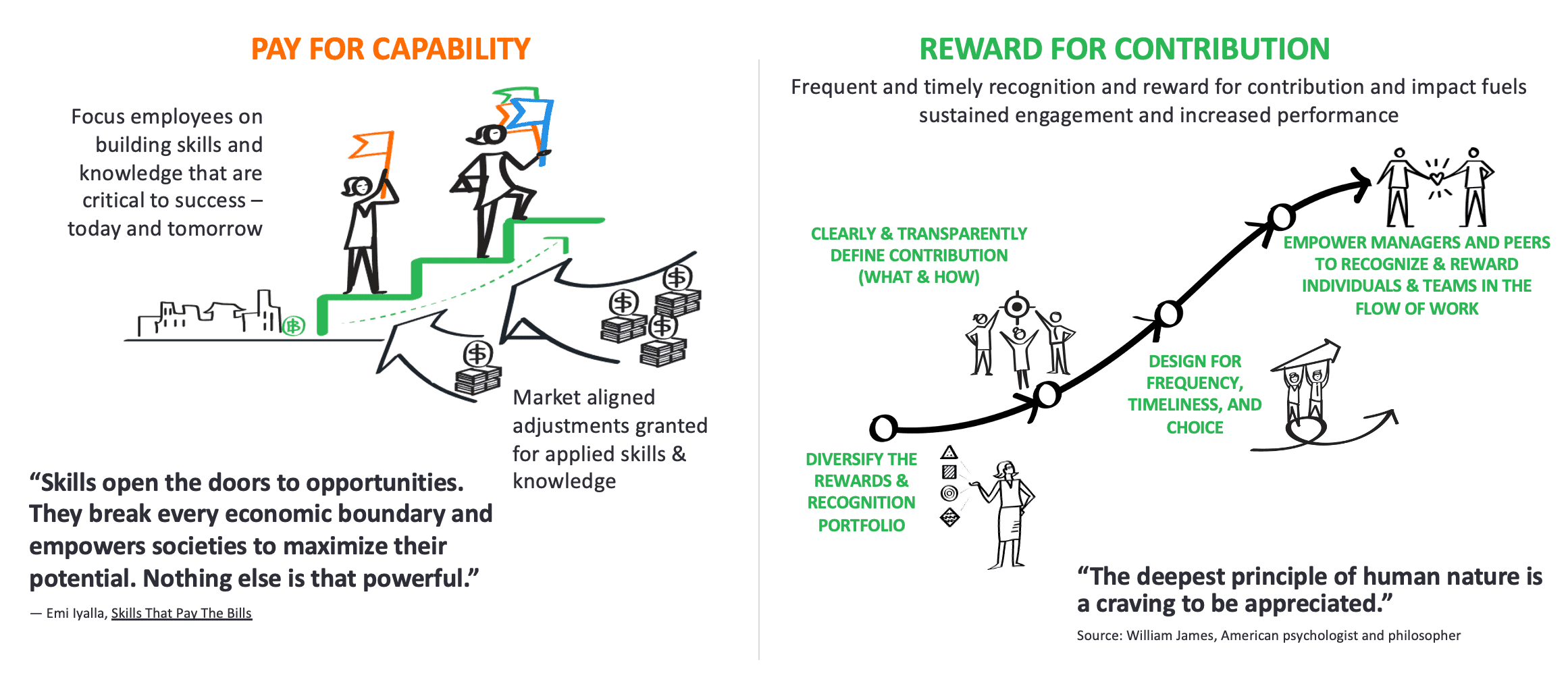 Many organizations claim to embrace pay for performance, yet in the end there is often limited differentiation in realized pay across their employee groups. Further, there is the systemic problem that base pay changes that rely on a performance modifier (merit) create distortion and a loss of market pay relevance over time.
Finally, as humans we can only differentiate with minimal bias at three base levels:
Strong/differentiated performance
Good performance (the space in which most of us operate)
Low performance
Most performance management practices spend too much time trying to differentiate the middle (3s and 4s on a 5-point scale) rather than focusing on individuals and teams that have delivered notable contribution during the period. In short, pay for performance is a mantra that sounds right in principle, but in actuality is rarely delivered on.
Another common practice that rarely delivers on its promise is the annual incentive bonus. Unfortunately, these mechanisms have a very short half-life and suffer from other issues such as recency or halo bias, and they do little to drive behavior or performance differences during the year. Further, bonuses are commonly misused as a mechanism to address other pay concerns or inequities, rather than truly serving as a recognition of measurable contribution.
Pay-for-capability methods have multiple benefits, including greater equity in pay practices aligned to market, opportunity for greater transparency in pay banding aligned to clarified roles, and the ability to empower employees to drive their own skill growth by informing them about what the organization needs and values.
Finally, pay-for-capability models are foundational to developing the kind of skills-driven talent marketplace that many organizations are seeking today.
Rethinking recognition and rewards
Reward-for-contribution practices are designed to move cultures toward more impactful recognition and rewards strategies that better align to today's agile ways of working. At its heart, this philosophy is about understanding that more frequent recognition of individuals and teams who are making an impact – closely connected to the impact witnessed – moves organizations closer to the true intent of pay for performance.
Timely and bite-size rewards not only provide immediate feedback and reinforce desired behaviors, but they also limit the risk of bias and inequities that are often the product of annual review decisions. Given that individual performance often fluctuates over long periods such as a year, frequent recognition practices reduce the risk of leaders over emphasizing those up and downs; instead, they offer employees and teams more opportunities to be recognized and have the value they've delivered celebrated in a timely fashion.
Data also shows that frequent recognition and gratitude lowers stress and builds resilience. Given the high-pressure, ever-changing environments that many of us operate in, this can be an important consideration and investment in the overall wellness of the organization and people.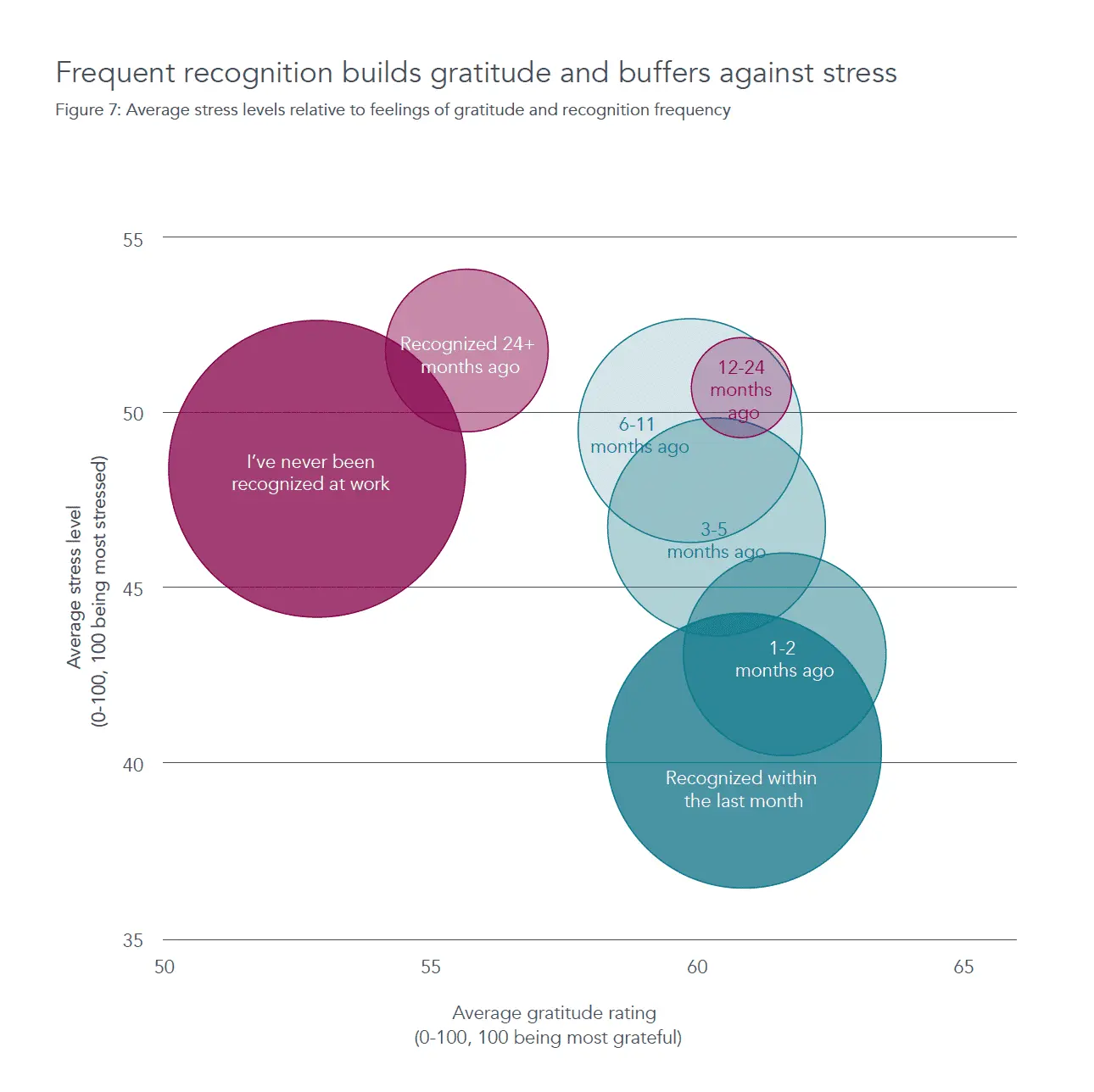 Finally, human behavior research continues to show that people are more motivated by intrinsic rather than extrinsic rewards – in other words, they work harder and better when they are doing things they find personally rewarding. In the corporate world, this translates into things like enjoying the work itself, feeling like a valued part of the team, or being motivated by the company mission.
Some of the simplest ideas can drive the biggest impact. Two favorites are time and opportunity: time to innovate, to recharge, or to connect with others in the organization who share common passions; opportunity to test out a new role, take on a challenging project, contribute to a new concept or product, attend a learning event, or shadow the company guru.
I hope this inspires you to explore this alternative approach of combining pay for capability (market-aligned base pay) with reward for contribution (reward and recognition for impact delivered/witnessed) to truly transform the experience for your teams and people and to align recognition and reward strategies to more modern performance and growth programs.
The views expressed are those of the authors and do not necessarily reflect the views of Ernst & Young LLP or any other member firm of the global Ernst & Young organization.