Friendly, involved and amazing. These are just some of the words her team use to describe her. From being involved with drama and the arts to Capoeira (a Brazilian art form) and having secret ninja skills, nothing surprised us about this description when we caught up with Alma Tarfa, senior software engineer.
Alma is an adventure seeker and has been from the get-go, never fearing to put her mind towards something she really wants to achieve. Most recently Alma has started Capoeira, a Brazilian art form that combines elements of martial arts, dance, acrobatics, music, and spirituality.
"I have always wanted to do some form of martial arts but did not particularly like the idea of potentially being kicked or punched in the face. That is how I came across Capoeira. Capoeira looked like the best and most interesting option out there and I was incredibly lucky to find a supportive group here in Dublin to join," says Alma.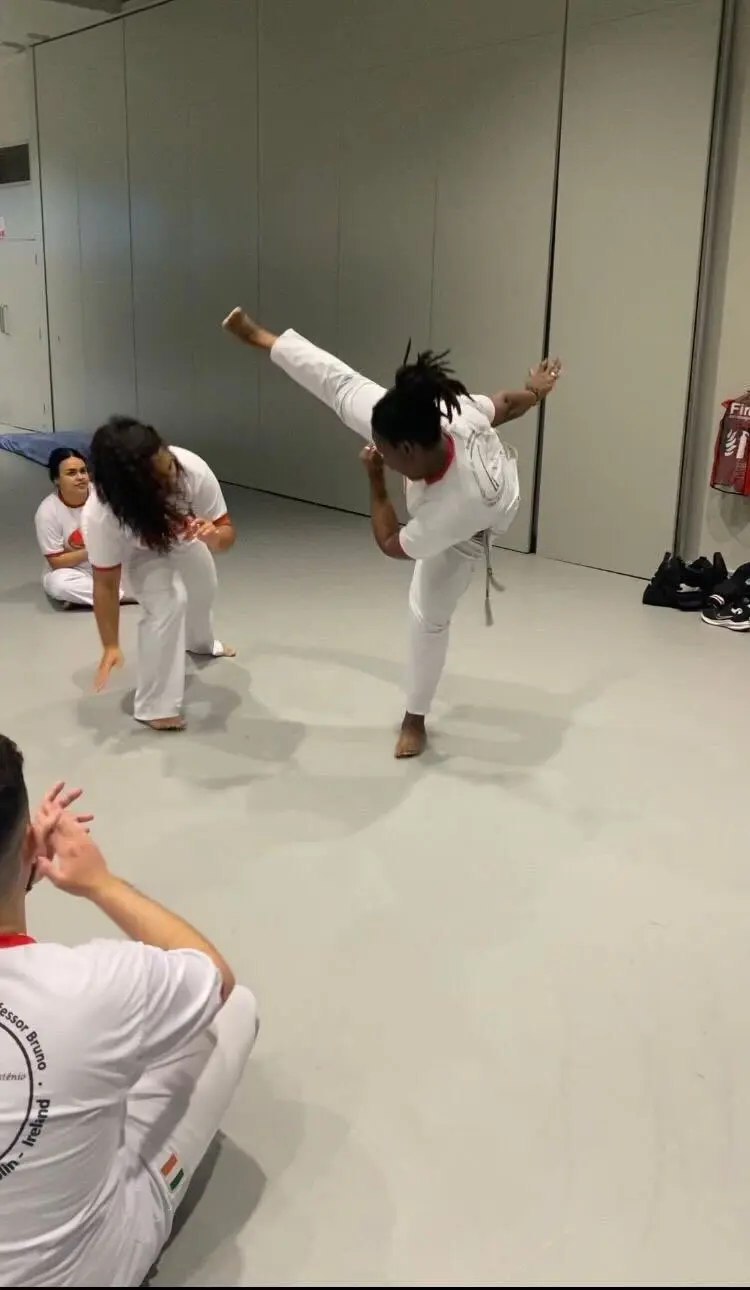 In college, Alma explored new passions and combined these with many opportunities to travel. "All through college, I was involved in UCD's Drama Society, I was a co-production manager for a semester, and I was also a production assistant for a comedy group when I went on exchange in Canada, as well as working as a technical theatre counsellor in a summer camp in Maine in the US."
When it came to her career and what direction she wanted to take, Alma knew from the age of five that she wanted to be an Engineer. "It was a conversation with my uncle at the dinner table that inspired my 5-year-old mind to lock in on engineering and never let go.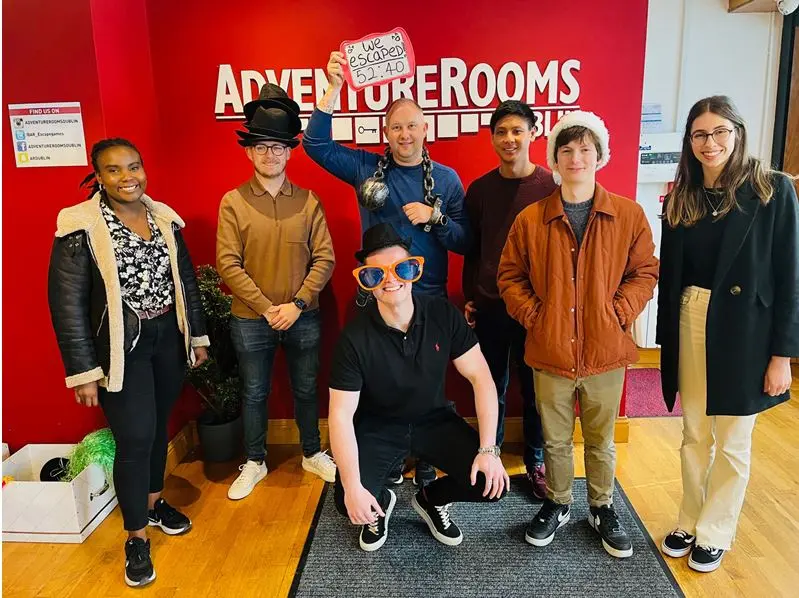 "Well, it worked because I have a B.Eng. Mechanical Engineering and I have a MSc in Software Design and Development. I would say the most pivotal point for me was in the final year of my undergrad when I realized that I did not like the jobs in mechanical engineering, and I wanted a job that could be very flexible, and I thought learning how to code would give me that… Plus I was fascinated by software and wanted to learn more."

"Throughout my professional journey I have met some incredible people, been pushed out of my comfort zone, and learnt so much."
In fact, Alma just recently celebrated her first year with Workhuman. And not only has she been recently shortlisted as a "Rising Star" in the Diversity in Tech Awards, but she was also just announced the winner!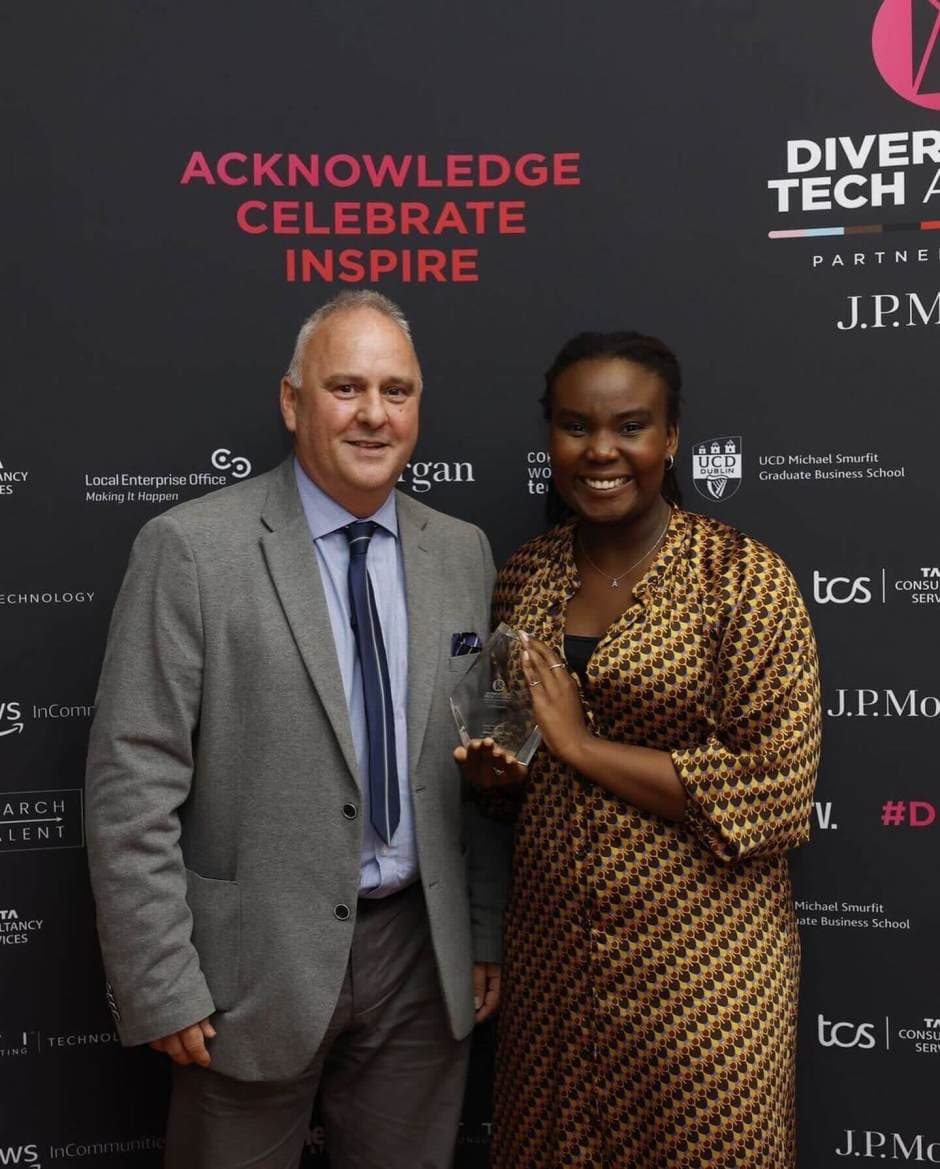 During the pandemic, Alma did a lot of introspection and decided to move to Dublin to be closer to her friends, siblings and most importantly the airport (her commitment to travel is real!).
"I started looking for jobs and when Workhuman came up on my Indeed search list, I was incredibly happy to put my application forward. I'm not going to lie, I was nervous about the interview process, but I have to say I had the best interview process with Workhuman! The folks I interacted with were cool, funny and a delight to speak with.
I had requirements for my job search: I wanted to work with React and Python and be able to use my knowledge on deployments to my advantage. I wanted to feel supported by my team and manager, and I wanted my career goals and my interests to be nurtured.
"I also wanted to take part in team activities, have fun and be proud of the work I do. Workhuman knocked it out of the park. In the past year I have gotten all that and more. My first year with Workhuman has flown but I have grown and learnt so much in the process and I get so excited chatting friends and family's ears off about my experience here."
However, it has not always been so smooth sailing for Alma or the industry in general. "As much as I love learning and growing, I recognize that there are a lot of people starting out their careers and would like some guidance and mentoring. I have been working as a mentor within and outside of work."
Encouraging, inspiring and supporting others is a huge passion of Alma's, particularly when it comes to Black women in the tech industry. "Black women are underrepresented in the industry; I have so many conversations with friends who want to learn how to code and transition into tech roles," says Alma.

"I believe in the power of storytelling, which is why I was so excited to get involved with a project such as "The Voices in the Shadows" organised by Global Tech Advocates (GTA) Black Women in Tech. "The book contains the stories and journeys of 51 Black women in technology roles to inspire and encourage young girls and Black women to see that there are people who look like them working in tech and that there is space for them to excel. I love the fact that Workhuman is one of the sponsors for the book.
"The fact that Workhuman is passionate about supporting causes like this makes me proud to work here. Another thing I love about Workhuman is the fact that all their product offerings are made to make people feel seen and heard where they work. That will always be important, so I see ongoing growth for Workhuman.
"I recently joined a new team called WHiQ where the focus of my day-to-day work will be on integrating machine learning models for use in our Workhuman iQ application. This is an exciting space to be in and it will be powerful to use data science to give employers insights into their culture from recognition data.
"As we continue to grow in number internally, I believe in supporting initiatives that take care of our people. I am currently part of a working group that are looking at ways to improve the developer experience and I am also part of the Women and Allies ERG (Employee Resource Group) where our pillars are grow, lift the lid, and connect.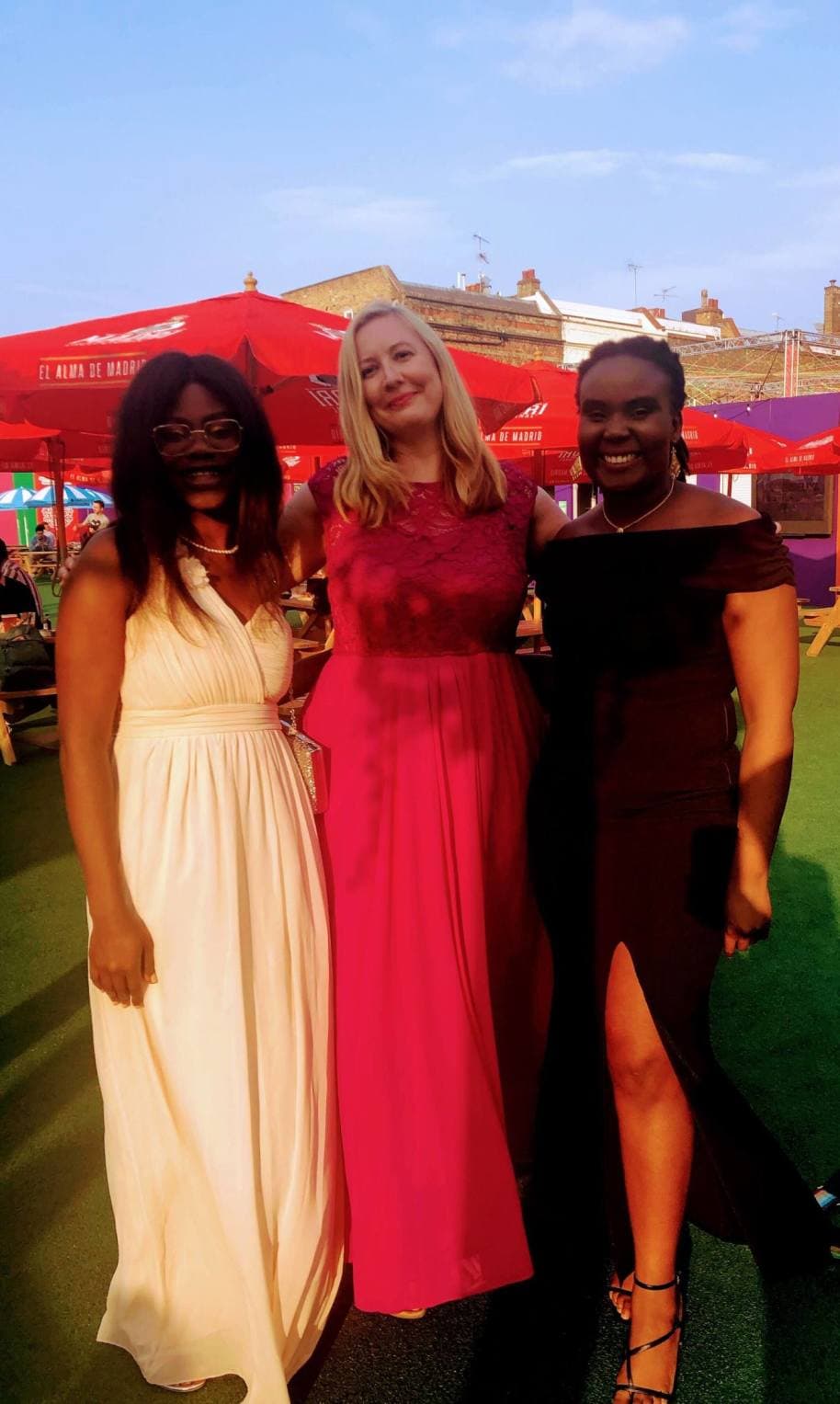 "Workhuman steadily wins best workplace for women, and it is great to see and be inspired by amazing women in leadership roles and as fellow developers. To have teams with diversity of thought, ideas, and individuals, the hiring process must consider, and seek out, this diversity. Women and people of color (POC) operate differently in regard to how they apply for jobs, and I believe they must be met where they are and to bring them forward and lift them up.
"For anyone on a similar career path or thinking of becoming a software engineer, go where you feel supported and encouraged to be your best self (this could very well be Workhuman). I really enjoy the work I do. It is so cool how ideas can turn into fully functioning applications that add value to people's lives. There is always something new to learn and build on. If this is something you are interested in, come aboard, we have work to do but we are going to have some fun along the way."
Without our humans, it's just work.
We. Are. Workhuman.