If you told us a year ago that we'd start an employee resource group (ERG) at Workhuman® aimed at supporting working parents – we would've laughed at you. And if you threw in the fact that there'd be a global pandemic just two months after our official launch, we would've thought it was a sick joke.
Alas, here we are. And what a ride it's been!
Parents at Workhuman started as an idea Holly had soon after returning from her second maternity leave with Workhuman. She thought returning for a second time would be easier, but boy, was she wrong! She knew there were tons of parents in the company (in fact, nearly one-third of our workforce are parents with school aged children) and that they all supported each other organically. So why not make it official?
Soon after the initial idea, Holly connected with Sarah O'Neill via Slack. At that same time, our HR business partner encouraged us to take the first steps. (Shout out to you, Sharon – it takes a village!) Sarah took the lead launching the Dublin chapter of Parents at Workhuman and the two of us have grown the group to where it is today: 173 members strong across the U.S., Ireland, and beyond.
One of the most fulfilling aspects of leading this group is all the connections we've made with folks we otherwise may have never met. It's given us all a chance to connect with colleagues on a deeper level. To see and understand how parents across our company are dealing with the challenges this year has thrown at us. As leaders of the group, our goal is to help them succeed by making sure their voices are heard, not only between the group but right up through the business.
So how exactly are we moving from surviving to thriving in this new normal? Glad you asked.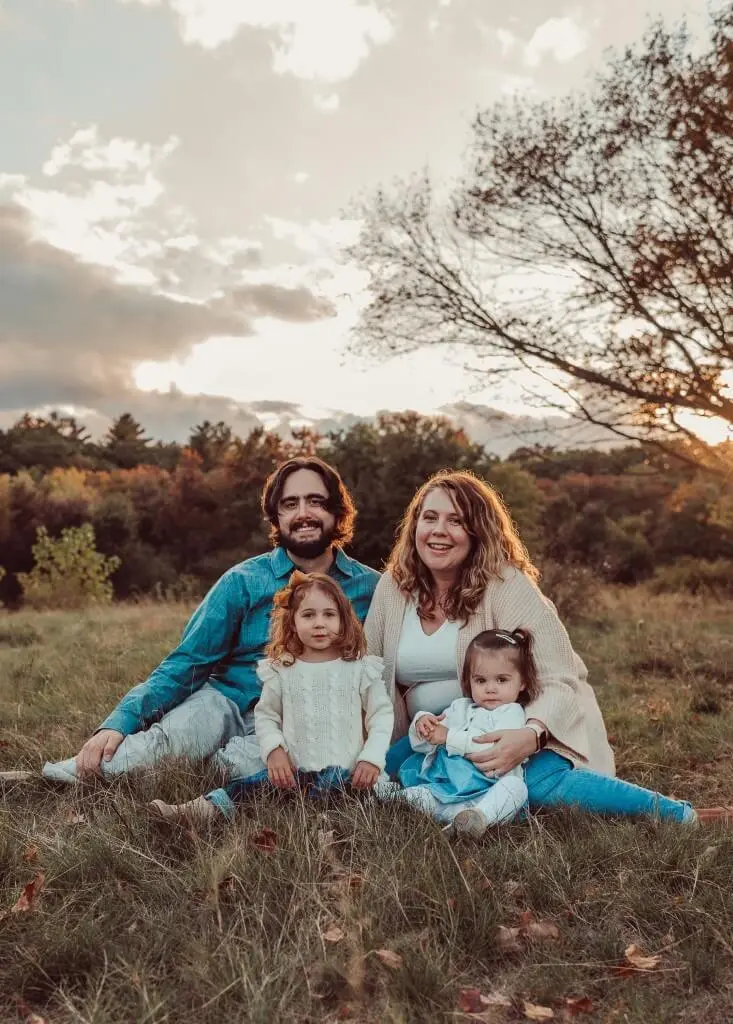 (Holly Hazelton enjoying some family time)
We're on a mission.
At Parents at Workhuman, we strive to empower working parents so they can bring their whole selves to work. We do this by providing resources and opportunities to excel in both their parenting and career journeys while fostering meaningful connections along the way.
Do we have goals? Sure do. In the long term, we'd love to start offering learning and development opportunities, host networking events with other tech companies, offer support from specialists like child psychologists and other health professionals, and curate a robust return-to-work program for new moms and dads. For now, we're super-focused on ensuring our members feel supported and heard, especially during this challenging time for working parents.
The work we're doing is important.
No matter where you're from, parents understand the challenges of trying to juggle home, work, children – and the demands trying to balance it all can bring. That's why one of the main goals of our group is to share information in the form of resources. We've created an internal repository of all the best parenting tips and tricks we could find. We also share references from anything like baby products to nannies, daycares, and fun activities to do in the summer or winter months.
As of late, parents were very concerned about how to balance their work and family life. The ERG provided them the opportunity to share these concerns through surveys and open discussions, which we shared with our HR and company leadership teams. As a result, executive leads agreed to speak during a panel discussion arranged by the group to let them know they are supported, and not alone. This was a fantastic show of leadership with ideas being shared on calendar management, being kind to yourself, and setting boundaries. Many left that session feeling a sense of relief and weight lifted off our shoulders.
Additionally, we're proud to say we've worked with the HR team here at Workhuman to launch a formalized approach to forming an employee resource group, which has allowed additional groups like SPARKLE (LGBTQA+), DE&I, Women's Network, and Sustainability.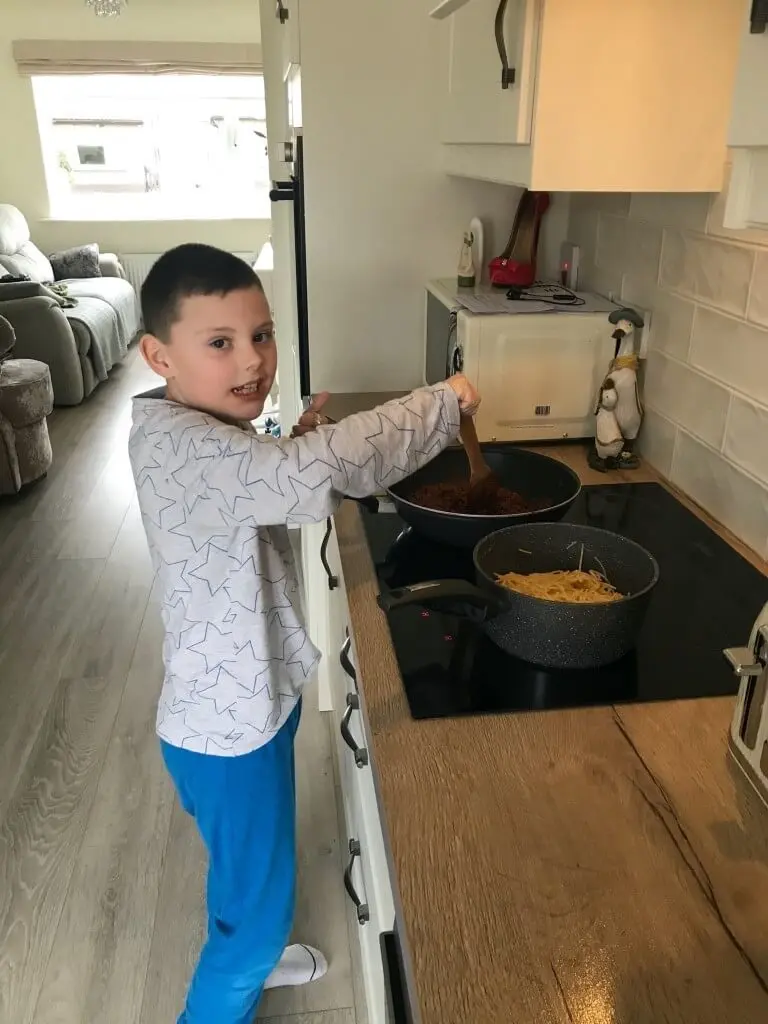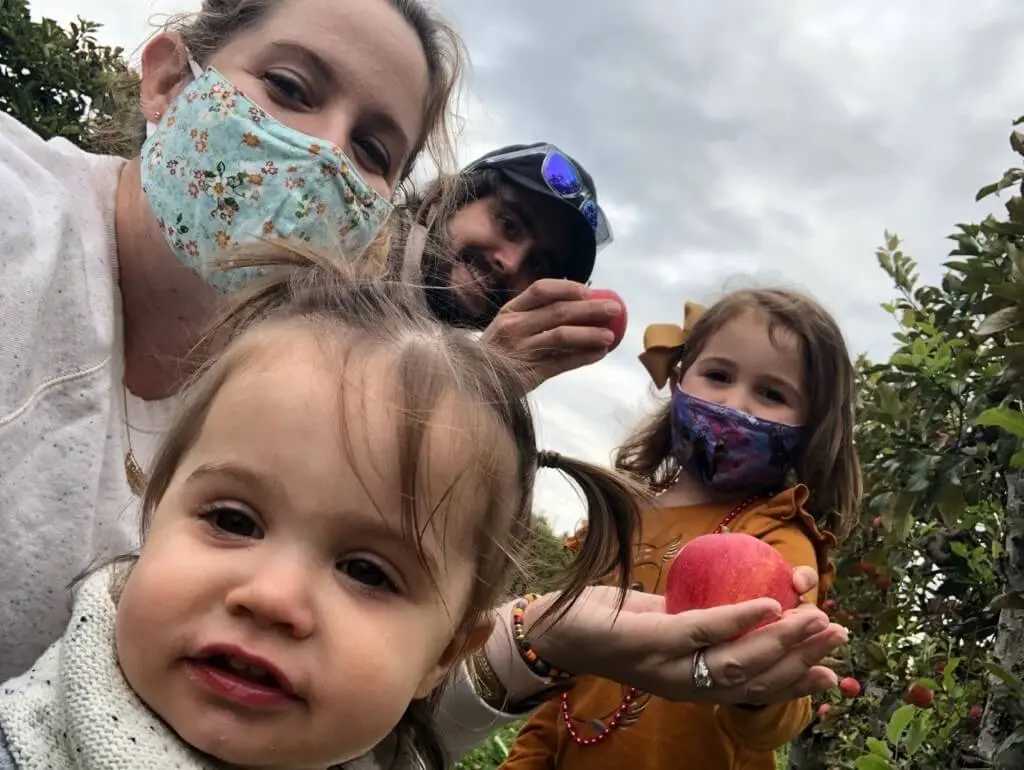 (Sarah and Holly enjoying some fun activities with their families)
We're building connections (and having fun!)
Networking in any team and organization is important and being part of this group gives us opportunities to connect on a regular basis. Particularly when we were in the office, there were opportunities to meet other parents from all levels of the organization. There is no differentiation of parents within the group regardless of their role. We are simply parents sharing experiences over lunch. One of the benefits of this is you get to learn from people from areas in the business other than your own. These connections help us build knowledge and skills to grow in our careers.
Another great place to network, and probably our members' favorite aspect of the group, is the Slack channel! Since the pandemic hit in March, Slack became the gathering place for all things working parent related. We share everything in Slack: articles, photos, memes, TikTok videos, funny things our children said or did, anything to bring a smile to each other's faces.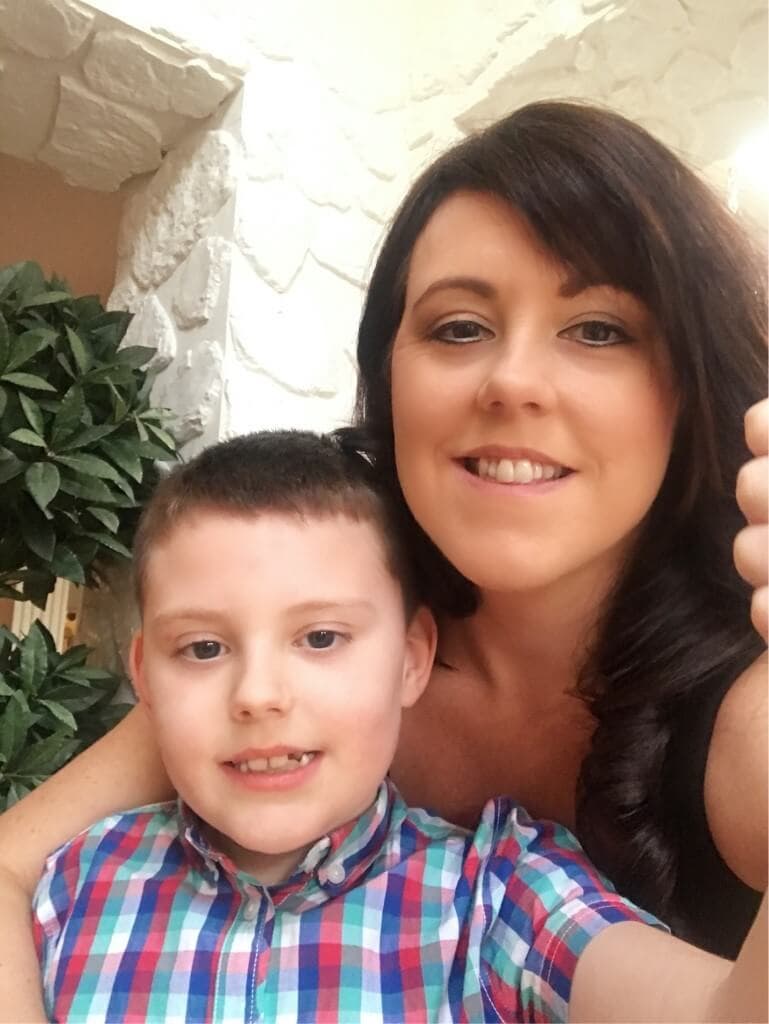 (Sarah O'Neill and her son enjoying some quality family time)