We recently caught up with Niall Malone, Director, Supplier Relationships to learn more about the impact his team makes here and how they are planning to grow. 
I live in Dublin, Ireland with my wonderful wife Kevina and two adult children. One is getting married shortly, (crazy to think!) And another is in 3rd year of their studies in college. We also have two dogs which adds to the madness of the house, Brú wreaks the house, Kaia encourages him which doesn't help!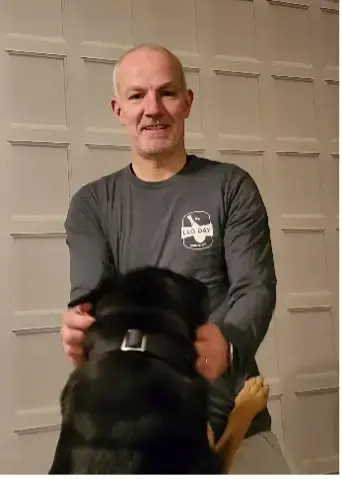 I have many passions in life ranging from all things tech (any new gadgets and gismos and PC gaming too) -hence why I love working in the tech industry. I also enjoy martial arts and the great sport that is hurling. Did you know it is the the oldest and fastest field sport in the world?! My favourite dish to make and eat is definitely a Thai green curry. And on top of all of this I am a huge fan of Bruce Springsteen and AC/DC.  
Over the 35 years of my professional career, I have worked in 15 companies in 4 countries, in a range of industries including IT, Pharma and Retail. I have been in Workhuman now for almost 8 years and I am still learning each and every day. Anyone who is interested in following a similar career path I would recommend learning more about how the business currently works and how it can improve with teamwork, quality, innovation, focus and determination. 
At the beginning of my career, I was working in a printing company and was responsible for managing a team of 35 people. This was definitely a challenge but also an accomplishment I am still proud of.  
I moved from the print industry to Retail to IT to Pharma to back to IT and Workhuman 8 years ago now. It is the people here that really make it a great place to work, learn and develop both professionally and personally. My areas of responsibility lie with Global Services Procurement and the partnerships of our 3rd Party suppliers who provide the products and services for our 8 million customers in 180 countries globally. Our teams manage the procurement of services with our internal stakeholders to gain the best service and cost for us. And another team develops the partner relationships to be scalable, integrated, cost effective and best in class performance whilst minimising risk to the business.  We also work with the Senior Management team to help create strategy and action plans in support of customer experience excellence initiatives.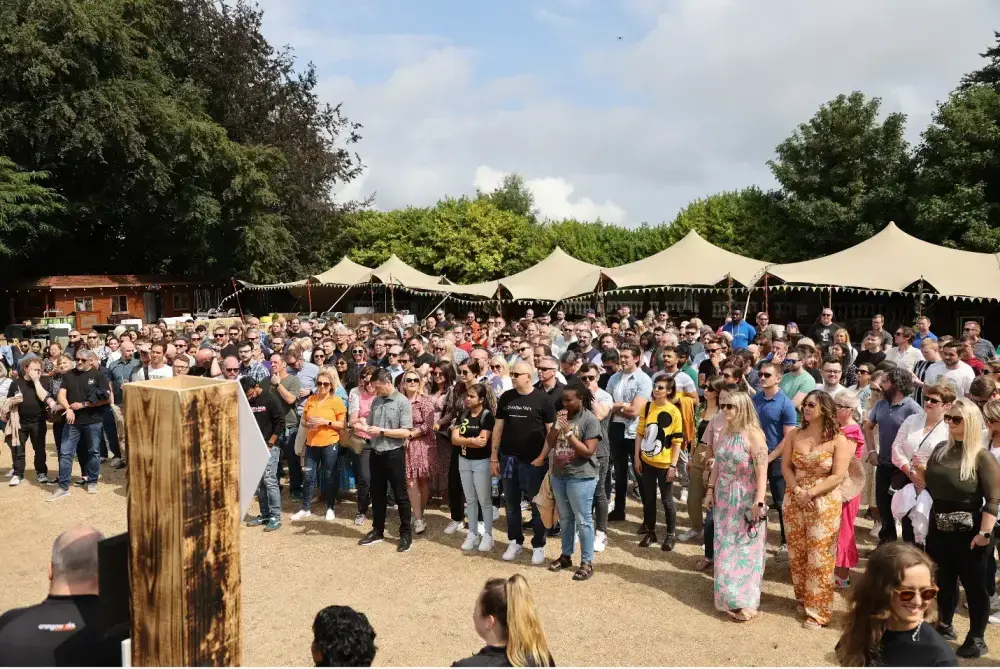 My team would describe me as honest, fair & supportive or firm, annoying and always looking for something more! I always want to get the best for and out of my team and watch them learn and develop themselves. During my tenure here there are lots of memorable moments to highlight. Our product is all about building a culture of recognition, appreciation and belonging. I will always remember when my manager recognised me for work that I was doing in the background and never discussed it with them! 
It has been a challenging environment within the tech industry recently, but we are constantly innovating, and I am looking forward to moving forward and continuing to grow from a $1 billion company. Our procurement team is currently growing, if you want to learn and develop and be supported along the way, get in touch... You would be joining the Terrific Ten as opposed to the Notoriously Necessary Nine!