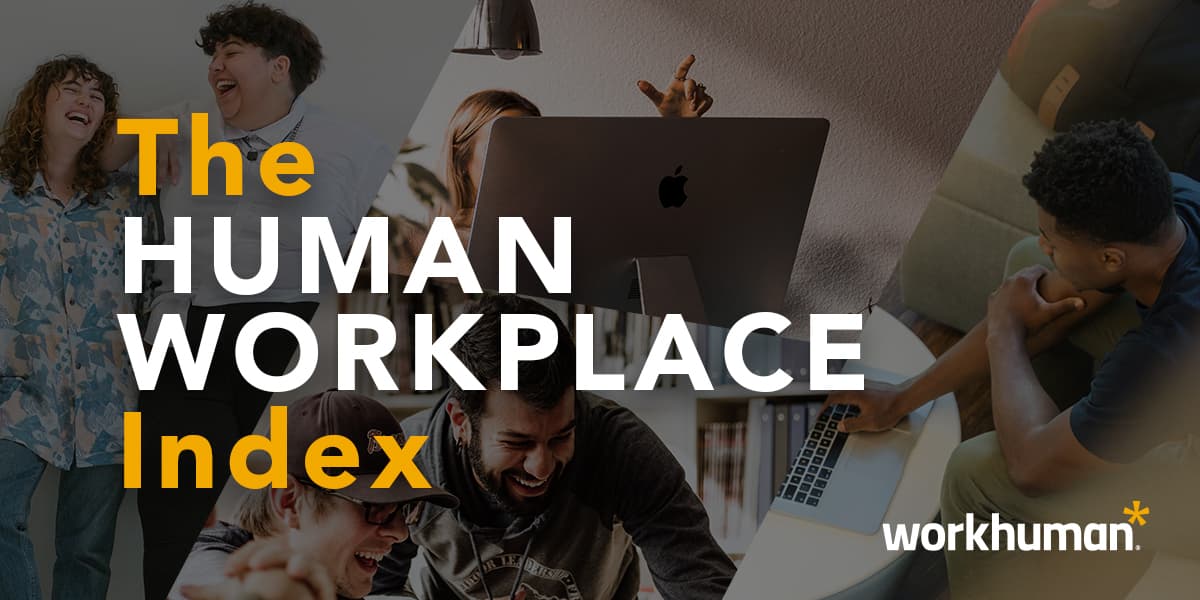 Dublin, 3rd March 2023 —Workhuman®, the company revolutionising the way employees celebrate, connect with and appreciate each other in the workplace, today announces the results of its Human Workplace Index which found that 38% of workers in Ireland feel invisible or under-appreciated at work.
The new survey of 1,000 full-time employees in Ireland was commissioned by Workhuman and conducted by Pollfish to gain insights into workplace sentiments and expectations. It found that some 47% of employees in Ireland admit to feeling stressed at work and 34% don't feel recognised for their contributions. A similar proportion (35%) feel like they don't belong in their workplace.
Full-time employees aged 24 or under were found to be most likely to feel invisible and like they don't belong in their workplace. Almost half (45%) of those aged 24 and under said they feel invisible or under-appreciated at work, while 43% said they feel like they don't belong.
The research also highlighted a disconnect between co-workers, with over a third (35%) of respondents saying they don't have a colleague who they can laugh with at work, while 31% feel they don't have a colleague who they can confide in or discuss problems with.
The survey also suggests that many employees are feeling overwhelmed by their workloads. Some 29% said they feel like they are competing with their colleagues to work long hours and 32% said they get little to no recognition from their employer for working overtime. The research found that remote working can exacerbate this 'always on' feeling, with 53% saying they struggle to switch off after their working day when working from home. Some 26% plan to leave their job in next 12 months due to number of hours they're expected to work.
Greater recognition and appreciation for their work by managers and colleagues would boost morale and increase the feeling of connection at work for 37%, rising significantly to 59% for those working in large organisations of 1,000 people or more. The research found that employers are making progress on this, with nearly half (47%) of respondents saying they have received some form of gratitude from employers or colleagues. Respondents also identified work social events (35%) and celebrating life events such as birthdays or moving house (31%) as factors that would help to boost their morale.
Niamh Graham, SVP Global Human Experience, Workhuman, said:"It's clear from our survey that a significant proportion of workers in Ireland are feeling undervalued. They are disillusioned with the level of appreciation being shown for their contributions and a greater effort must be made by organisations to convey this in a meaningful way. What's more, a lack of connection between colleagues is worrying, as good rapport and collaboration between teams contributes to a well-rounded workforce and, in turn, leads to more positive business outcomes.
"As recognition becomes increasingly important to employee wellbeing, now more than ever, it is crucial for businesses to take recognition seriously and embed this into their fabric. This is especially important for large businesses, where managers may be overseeing large teams with some employees' efforts going unnoticed. It is encouraging to see that 47% of employees have received some form of gratitude from their employer or colleagues, but these should not be one-off instances and organisations must address how they can make recognition a part of their culture or risk losing their best talent. Employees need to know their worth and this will underpin organisational success into the future."