Do you want to solve a problem within your business? Or maybe you want to improve your company's work environment? Well, you need to plan business initiatives.
Small and midsize businesses can benefit significantly from them. Initiatives allow the company to adapt, improve, and develop.
You might be wondering what company initiatives are or how to build successful ones.
In today's article, we'll explain everything about initiatives in business. Additionally, we'll show some examples to help you build a strategic plan for new initiatives for your company. Let's get right into it.
What are business initiatives?
Business initiatives are internal campaigns through which companies set out to achieve certain goals or visions.
Goals like solving specific issues within the work environment, improving policy or business strategies, or improving the overall quality of work. A company's initiatives can extend beyond the work environment to fundraising campaigns and community service.
Company initiatives aren't chosen at random. At their most successful, company initiatives tie directly to a company's core values. They are what bring those values to life.
Different types of company initiatives
Every business is focused on more than one thing at a time. By grouping initiatives by focus, you can determine if you're company has a complete plan for improving the work and employee experience. Let's break down some of the many types of company initiatives:
Strategic initiatives
Strategic initiatives are comprehensive plans to achieve the goals and visions of the company. They are action-oriented, they're measurable, they're specific. They are the roadmap from getting from goal to success.
These steps need to be supported with Key Performance Indicators (KPIs) or specific measures to track your progress. Some initiatives will need to evolve and that data can help you find the right tweaks to make.
For example, you can create a strategic initiative to promote a certain product or service.
Strategic initiatives are comprised of multiple projects and aspects. In addition to company-wide initiatives, departments, and individual teams will all have their own strategic initiatives. There could be dozens in motion at any given time. The real strategy comes in making sure all of them are working together.
Culture initiatives
Cultural initiatives help boost efficiency and morale, lower turnover, and make employees feel valued. These initiatives are specifically designed for the health and well-being of your workforce.
Someone's mood and sense of well-being affect their relationships, their work, and their life. As an organization, you can't control everything that affects morale, but what you can control you should take advantage of. Happy employees are better employees.
Studies have shown that happy employees are around 20% more productive than unhappy employees. In addition, when you implement new culture initiatives effectively, people actually want to work, leading to an increase in productivity and employee retention.
You can improve employee morale by focusing on work-life harmony. For example, you can start an initiative that offers flexible work hours. This creates a positive environment and allows employees to establish a good balance between work and their personal life. This is especially friendly to parents and caregivers who have to juggle multiple schedules.
Another example of a good initiative that can improve the quality of the workspace is employee health and well-being.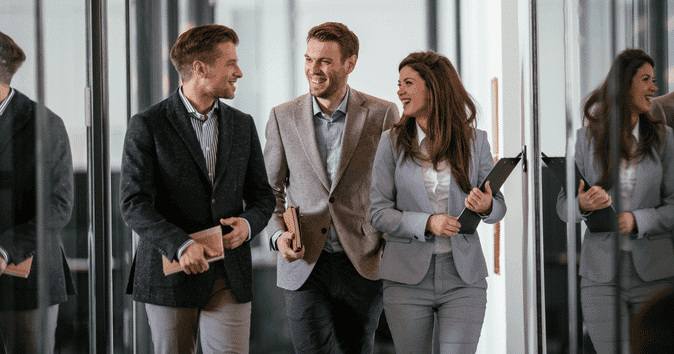 Wellness initiatives should be broad. The first initiatives that probably come to mind are fitness related and those can be helpful for the right person. But so could emotional and mental health benefits or financial literacy or support while pregnant. Community-building is an initiative. The only metric you should be paying attention to is the participation rate. If it's high, chances are employees are getting benefits from it.
Employee engagement initiatives
Employee engagement initiatives are another way to help employees develop and improve their skills. When employees are engaged, they're more productive and more likely to stay at the company. It's true of on-site, hybrid, and remote workers.
On top of that, employees who work at highly engaging workplaces have around 41% lower chances of absenteeism, around 40% fewer quality defects, and about 21% higher profitability.
There are many types of employee engagement initiatives that you can start in your company. For starters, you can create a recognition program to value the achievements of your employees.
It's essential for any employee to know that their efforts are appreciated and recognized. Social Recognition® is a great tool that can help you achieve employee recognition and keep your team connected all the time.
Another great example of employee engagement initiatives is creating an employee mentoring system. This system can help your employees work on their weak points and improve. Regular coaching and mentoring are important for long-term success.
Workplace improvement initiatives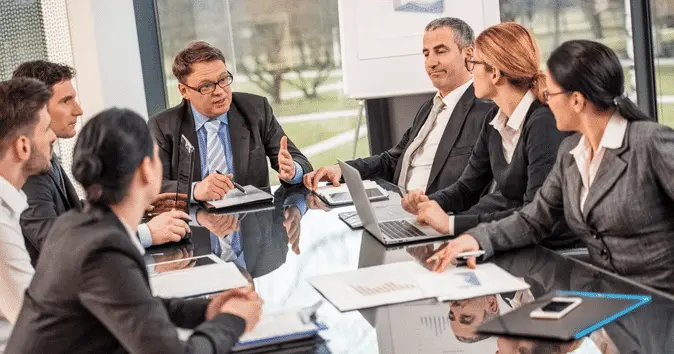 Workplace improvement is a simple equation. Your employees spend most of their day in the office. Therefore, the office needs to feel comfortable for them.
There's always something worth improving in the organization's workplace. The best thing is that you don't have to figure it out by yourself. Create a survey and ask your employees about the aspects of the workplace that require improvement.
Your employees make up your workplace so successfully improving it requires their input. Otherwise, you're guessing and maybe even wasting time implementing something employees don't want or don't prioritize.
With that feedback, you can plan your budget and figure out which improvements are doable.
Factors that impact organizational culture
Many factors can affect organizational culture. Here's a list of the most impactful factors:
Leadership and management style
Nature of the business
The people you hire
The work environment
The company's principles and values
Clients and other external parties
Three examples of company initiatives
Here's a list of tangible business initiatives to consider implementing.
Hybrid workplace for employees
Many leading companies, including Meta, Microsoft, and Amazon, have implemented the practice of a hybrid workplace. Many other companies are following suit and allowing for hybrid workplaces and remote working.
Since the employees began their hybrid work arrangement, there has been an improvement in their work-life balance. Additionally, they were more productive and had fewer incidents of workday burnout, fatigue, or negligent behavior.
As mentioned above, hybrid and/or remote workplace is especially beneficial to parents and caregivers. Giving them flexibility in how they work is an excellent way to improve their morale and lower their stress.
The NSPCC learning and development strategy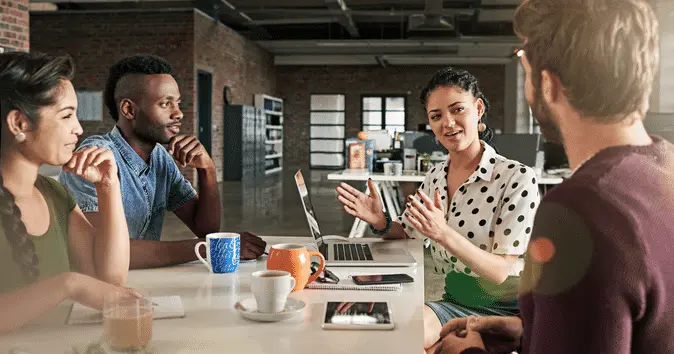 The National Society for the Prevention of Cruelty to Children (NSPCC) has made incredible achievements. As a part of its learning and development strategy, the NSPCC developed an integrated innovation program for its 400 employees.
NSPCC rolled out many initiatives including:
Training for all fundraising staff in creativity skills
Suggesting different models for internal innovation development
Developing a system to assess the impact of innovation
VR training for soft skills
Many companies are getting innovative with the way they train their employees. One of the most impressive initiatives is the VR bias and soft skills training.
A study has shown that VR can be more cost-effective than traditional soft skills software training programs. The employees can finish the VR training almost four times faster than conventional training.
VR is much more immersive and realistic than normal methods or e-learning programs. It's an efficient way to improve company culture, which many employees would love to participate in and experience.
FAQ
What are the reasons that can lead an initiative to fail?
Failure of an initiative can happen due to many reasons. Mainly, it happens due to poor planning and lack of focus.
You need to plan your initiative thoroughly. Also, having too many priority goals can be distracting.
You might run out of resources before reaching your goal. In addition, the initiative needs to be aligned with the company's goals and core values.
How many goals can I set in an initiative?
Ideally, you need to review your company's performance and identify areas of improvement. Then, you'll need to prioritize the weak points. If there are many aspects to work on, focus on the ones that will impact your company the most.
Typically, the number of goals depends on how achievable the goals are. You can have multiple small goals or one big goal, but there's nothing wrong with starting small and working your way up.
What are the types of initiatives?
There are several types of business initiatives. The most common and impactful are strategic initiatives, cultural initiatives, and employee engagement initiatives.
Conclusion
Implementing a company initiative can be a great way to increase employee engagement, morale, and productivity. It requires careful consideration and planning to ensure the initiative is successful and beneficial to all involved parties.
Business owners should consider the elements outlined in this article when creating their initiative plans.
With strong leadership, creativity, and dedication, any initiative has the potential to make a positive impact on both individual employees and the business as a whole.