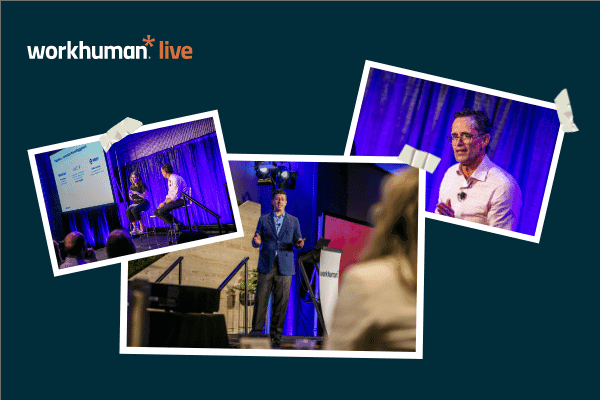 The last few years created a need for workplaces to rethink the way employeerewards and recognition programs are structured. While there may be differing opinions on how we do that, one thing that the expert speakers at Workhuman® Live Atlanta agreed on is that rewards and recognition is an everyday, in the moment, spontaneous, organization-wide necessity.
Employees today are looking for connection and purpose at work. In "The Power of Moments," Dan and Chip Heath explain: "We all have defining moments in our lives – meaningful experiences that stand out in our memory." Recognition in the workplace is one of those areas where we can create defining moments and meaningful experiences.

Not just a business process
Workhuman's Rob Schmitter, principal solutions architect, and Naomi Dishington, senior strategic advisor, shared that "engagement isn't a business process." We cannot digitize the process or outcomes of engagement because they are based on humanity and connection in the workplace. We create business processes to solve administrative or tactical problems, but engagement and recognition are not, and should never be viewed as such.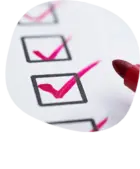 We need to shift the mindset of recognition as a business process to recognition as a way to create meaningful moments for employees. While it is important to have a budget and focus for recognition programs, it is also important not to over-engineer the actual execution of these moment.
In fact, trying to over-engineer recognition will likely result in a worse outcome than no recognition program at all.

Don't overthink it
Drawing from material in his second book, "The Lighthouse Effect: How Ordinary People Can Have an Extraordinary Impact in the World," Workhuman® CHRO Steve Pemberton encouraged the audience that no advanced degree or special training is needed to build powerful connections and recognition into our workplaces.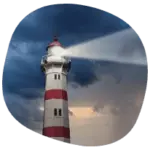 Carmen Ortiz McGee posited that a lighthouse represents the best attributes of humanity by turning doubts into destinations, providing guides for those lost and unable to find their way, and by providing possibilities over circumstances. This can be done by standing tall and consistent even in the face of storms.
Leaders in organizations can and should be lighthouses for their employees. They do this simply by offering guidance, safe places to employees to make mistakes, and encouragement every step of the way.
The best way to understand how to be a lighthouse for others is to think about the lighthouses along your own career path. Chances are strong they offered what Steve and Naomi highlight as "the courage to encourage."

Move from infrequent to frequent
In most organizations, coaching and recognition default to an annual event. Over the past few years, however, there has been a shift to more frequent check-ins, like every quarter. Like check-ins, in order to rethink recognition, we have to move from infrequent to frequent recognition.
All of the speakers on this topic at Workhuman Live agreed that frequent means daily.
In his and Naomi's session, Rob drove this point home by using the world of sports as an example. If you watch any major sport, you see coaching, feedback, and encouragement happening in the moment. As soon as players are off the field, they review what just happened and either celebrate or discuss how it could have been better. They pivot quickly and make in-the-moment changes as necessary.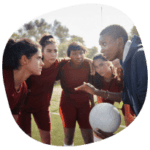 This is how recognition should be. Frequent and in-the moment. Many workplaces wait for things to be scheduled, for the check-in to be due. In reality, recognition and performance management are most impactful when they happen real time.
The more frequent experiences we can create, the more meaningful they will be, resulting in the greatest impact on culture and engagement.
The heartbeat of the organization is constant. Culture and engagement evolve in every moment. Connection, loyalty, and dedication wax and wane based on the interactions employees experience on a regular basis. Treating them as business processes, over-engineering the structure, and saving praise for once-a-year reviews are outdated models of recognition.
Now that the world of work has completely changed, it is necessary for leaders to understand this new mindset when it comes to employee recognition.